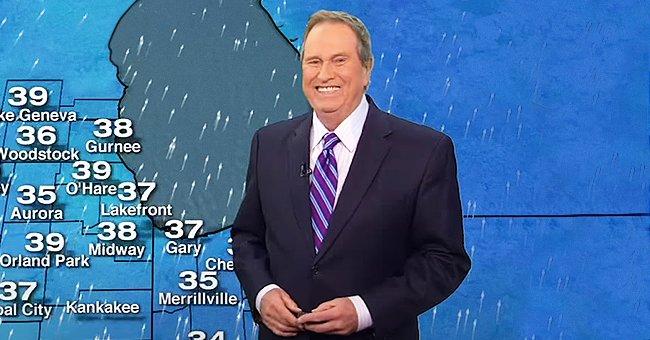 youtube.com/ABC 7 Chicago
Longtime ABC7 Meteorologist Jerry Taft Dies Aged 77 – Remembering His 33-Year Career
Former ABC7 meteorologist Jerry Taft recently passed away at the age of 77. This comes two years after he retired from ABC7 following a thirty-three years-long career at the station.
Veteran Meteorologist Jerry Taft who worked at ABC7 for 33 years, died on Thursday while surrounded by his family members. He was aged 77.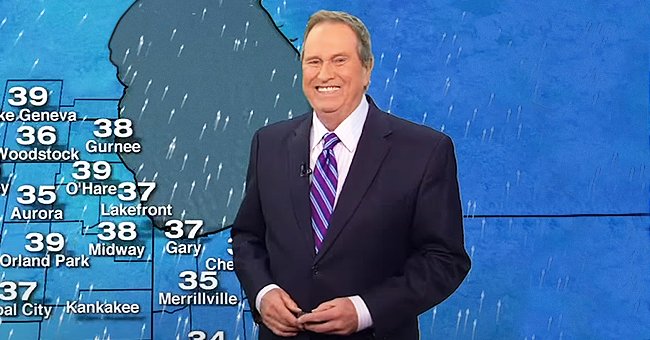 Jerry Taft during a weather broadcast on ABC7 | Photo: youtube.com/ABC 7 Chicago
In 2018, after working with ABC7 for over three decades, Taft retired, and while reflecting on his career, he noted that he initially never planned to become a television meteorologist.
Taft was also widely known for his sense of humor, which he incorporated into his job.
According to Taft, he developed an interest in meteorology when he took a local weatherman for a publicity flight during his time as a captain in the Air Force in Texas.
Things, however, took a turn when the weatherman unexpectedly put Taft on air. Although it was a major flop, Taft later got a call from the station's boss, who offered him a weather forecaster job.
After working at the station for a while, Taft moved to Chicago, and in 1984, he landed a job with ABC7, where he started off on the station's 4 pm newscast.
Throughout his career, Taft was entrusted with various responsibilities which he always carried out with great zeal. By 1994, he was promoted to ABC 7 Eyewitness News at 10 pm, and this ultimately contributed to that newscast's perennial number one ranking.
Following his retirement in January 2018, Taft launched a new career as an uber driver in Florida, and according to him, the pay was good, and he mostly loved not having a job.
In addition to his weather forecasting skills, Taft was also widely known for his sense of humor, which he incorporated into his job. Without a doubt, his impact on television lives forever, and he will be greatly missed by all.
Please fill in your e-mail so we can share with you our top stories!