Watch This Heartwarming Video of Lyrica Anderson & A1 Bentley's Son Ocean Showing off His Big Eyes
Reality TV couple Lyrica Anderson and A1 Bentley's son, Ocean Zion Bentley looked adorable in a new video posted on his doting mom's Instagram page. 
Lyrica Anderson is a proud mom and she dotes on her son, Ocean Zion Bentley, at any given opportunity. The little chap even got his own Instagram page before he could learn to walk.
The talented singer has been self-isolating with her son over the past few months but she has let fans into her daily routine with her son through constant pictures and videos uploaded to her Instagram page.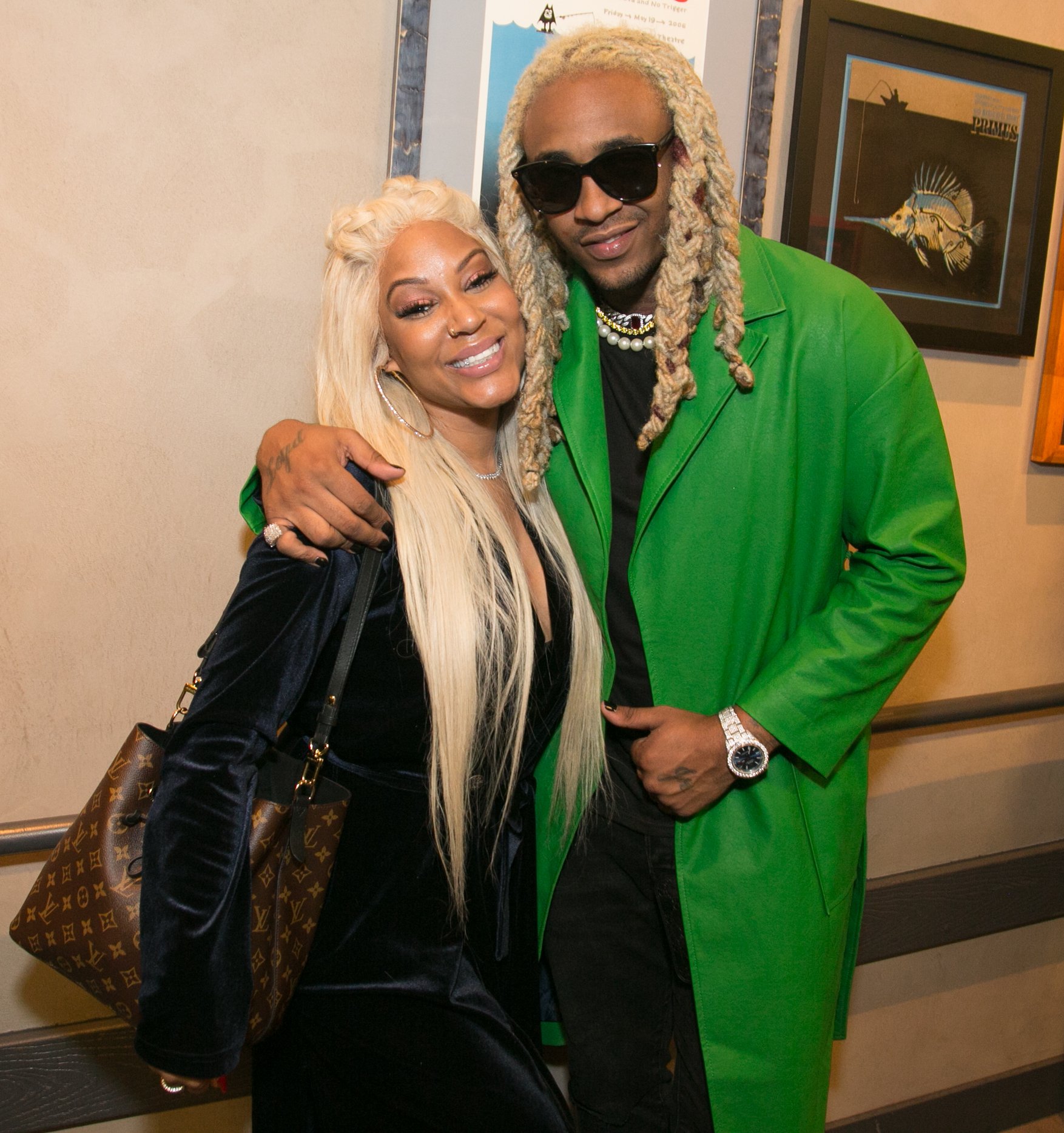 Anderson recently took to her Instagram page to share an adorable video of her son which has garnered several comments from her fans, many of them in awe of the super cute baby boy.
The video captures Ocean holding onto a kiddies tab while listening to a nursery rhyme playing from the device. The little boy stops once he realizes he is being recorded and waves his hand trying to stop the shot. While sharing the video, Anderson wrote in the caption:
"He was full on singing and stopped because of the camera lol.. My @oceanzionbentley is beautiful big eye Angel."
Anderson and her husband, rapper A1 Bentley, welcomed their son in 2018. The couple had been together for some time but eventually tied the knot in 2016.
Anderson and Bentley first appeared as supporting cast members on "Love & Hip Hop Hollywood" during the show's third season but later became main cast members in the fifth season.
Bentley recently hinted they would not be returning for the new season of "Love & Hip Hop Hollywood."
In their early seasons on the show, the couple did not experience much drama in their relationship, with most of their marital issues stemming from their warring mothers, Lyrica Garrett and Pam Bentley.
However, over the last two seasons, their marital issues have become a major storyline for the VH1 reality TV series. Their marriage has been trailed by cheating allegations on both parties and a continuous blame game. 
In 2019, while speaking on their marital problems and if there is a possibility of working things out, Anderson said:
"With God, all things are possible, and I feel like our relationship with God and counseling, then there maybe will be a possibility."
Things have since deteriorated between the couple and Anderson summed up the situation in her most recent song, "Marriot." The song's lyrics reference the difficulties and challenges their marriage has been through over the last few years.
Recently, the couple tried to talk about their differences one-on-one while making an appearance on "The Conversation." The couple continued with their usual exchanging of blames, and later, the trailer showed their moms getting physical at some point.
The once loved up couple are still married but are currently living separately and doing their best to co-parent their son. However, Bentley recently hinted they would not be returning for the new season of "Love and Hip Hop Hollywood."
Anderson and Bentley warmed their way into the hearts of many with their passion for each other. But it is with that same passion that they have been tearing at each other and all their fans can do is hope for the drama to end soon.