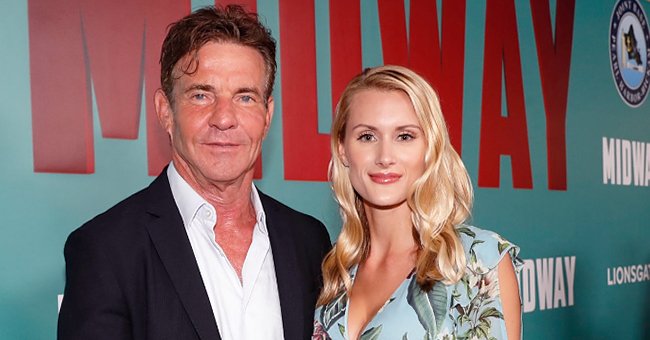 Getty Images
Here's What Dennis Quaid Had to Say about His 39-Year Age Gap with Wife Laura Savoie
Legendary actor Dennis Quaid shared sweet sentiments about the 39-year age difference between himself and his wife, Laura Savoie.
In a chat with Hoda Kotb and guest co-host Maria Shriver on the "Today" show, Dennis Quaid shared sweet sentiments about the 39-year age gap between him and his wife Laura Savoie. He said,
"We don't even notice I've never related to someone in my life better than we do. We have such a great relationship."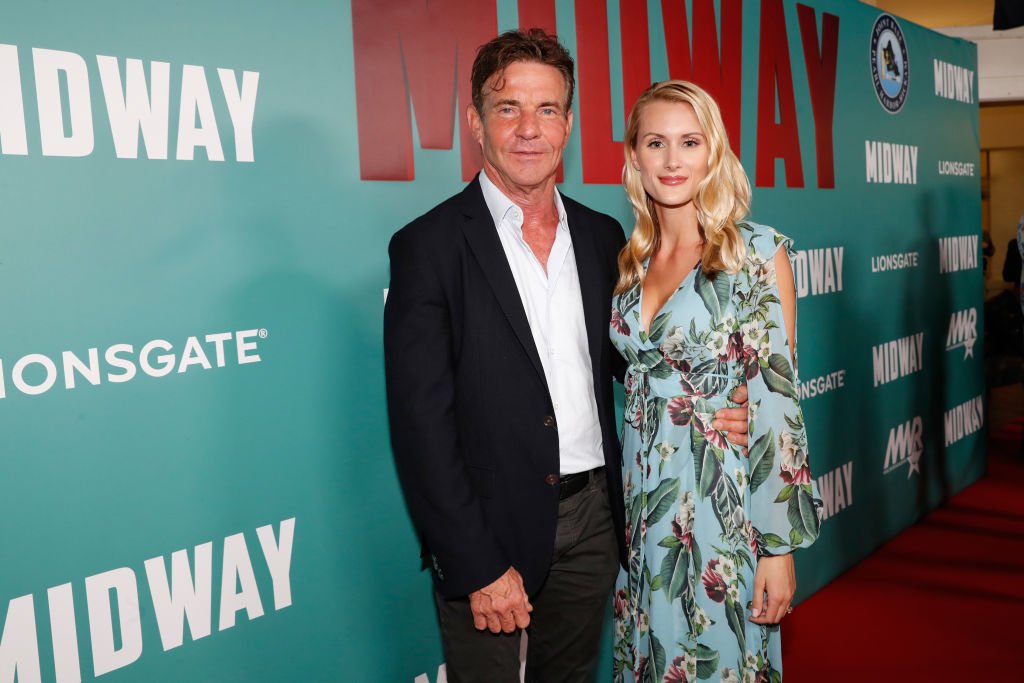 Dennis Quaid and Laura Savoie at the "Midway" Special Screening at Joint Base Pearl Harbor-Hickam on October 20, 2019 | Photo: Getty Images
He expressed that love has a way of finding its way, and it is almost impossible to know when the feeling of love would come.
In the video chat, Quaid, who was dressed in a pale blue shirt, showed how much of a sweet husband he is by pulling Savoie's hands into the frame and kissing it.
He also discussed his recent project, a podcast series titled "The Dennisaince," which he hosts through a company he co-founded and how excited he was about the reunion he had with Katie Couric and the cast of "The Parent Trap."
Quaid expressed that his marriage to Savoie is the final one.
Quaid and Savoie pulled a surprise wedding ceremony on their loved ones by eloping to Santa Barbara and getting married by a seaside resort on June 2. Speaking to People about his wife, Quaid said he loves her person and character.
The couple, who began dating in May 2019, met at a business conference, and for them, it was love at first sight. They got engaged in October 2019 and planned to marry earlier this year, but due to the lockdown, they had to elope and have a private ceremony.
Savoie is a doctoral student hoping to get a Ph.D. in accounting. She was a class valedictorian at Pepperdine University and got her master's degree from the University of Notre Dame.
Quaid is a father of three and was previously married to his first wife, Jayne Soles from 1978 to 1983, Meg Ryan from 1991 to 2001, and Kimberly Quaid from 2004 to 2018.
He expressed that his marriage to Savoie was the final one and that because of his marriage to her, he truly feels what it is like to have a real partner in life.
Despite the 39-year gap between them, Quaid and Savoie seem to have found what works for them, and it is only fitting to wish the couple a happy married life.
Please fill in your e-mail so we can share with you our top stories!