Tarek El Moussa Just Marked One Year with Heather Rae Young — Meet His Gorgeous Partner
TV personality Tarek El Moussa, best known for the HGTV show "Flip or Flop," has been in a relationship with his girlfriend Heather Rae Young for one year!
The first time that most of us heard about Tarek El Moussa was in 2013 when "Flip or Flop" debuted. Several aspects of his life have changed a lot in these seven years, including his partner.
[Heather] revealed that there is nothing to regret about posing nude.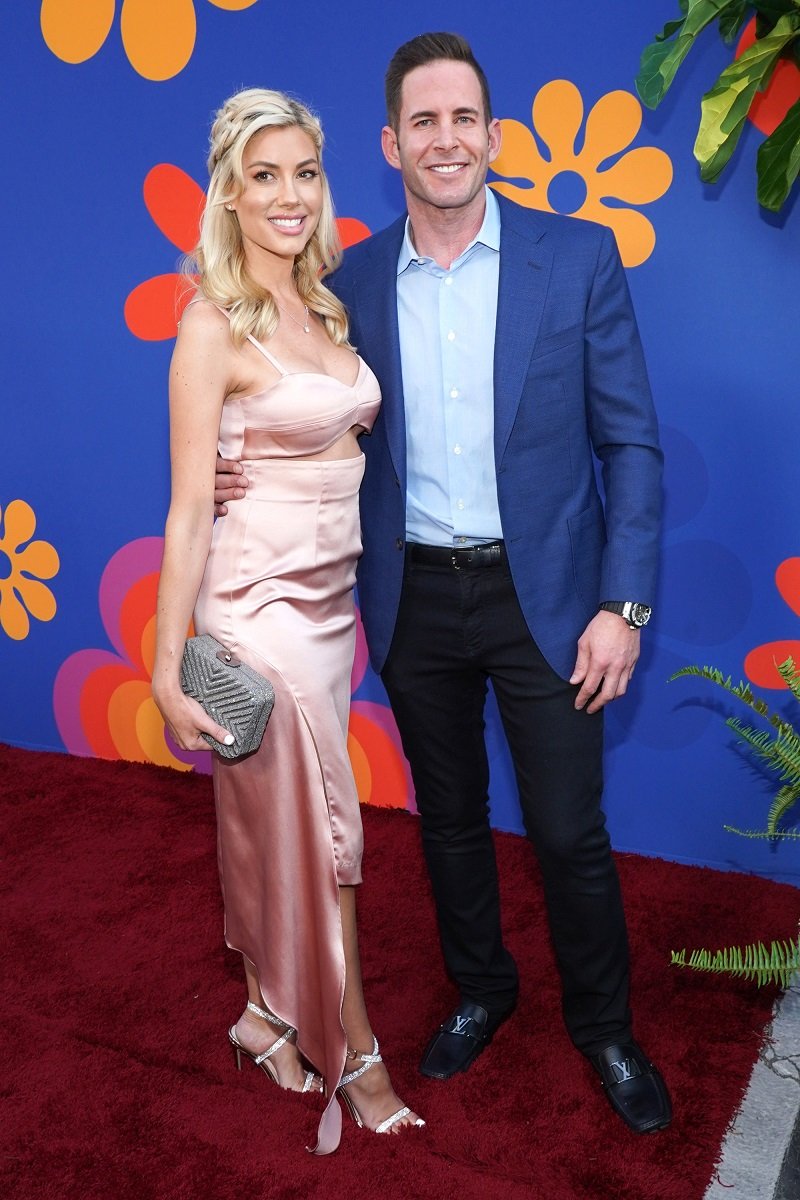 TAREK EL MOUSSA AND CHRISTINA ANSTEAD'S DIVORCE
Back then, Tarek was married to Christina Anstead, the co-host of "Flip or Flop." Unfortunately for the former couple, they parted ways in 2016 after an incident so serious that even got the police involved.
Tarek and Christina had a heated discussion at their home. As a way to blow off some steam, he took a gun and went to a hiking trail nearby. Christina was afraid that he could hurt himself, so she called the police.
After a while, authorities found the TV personality on the mountainside unhurt. He then admitted that he only took the gun with him to protect himself from any wild animals.
Christina and Tarek got divorced in 2018, but luckily for the sake of their two children, they have kept an amicable relationship. They even continue working together on their show.
TAREK'S CURRENT GIRLFRIEND, HEATHER RAE YOUNG
Both of them have moved on already. Christina is currently married to English TV presenter Ant Anstead. In September 2019, the couple welcomed their son, Hudson.
Tarek, on the other hand, is currently in a relationship with Heather Rae Young, a former Playboy Playmate and TV personality best known for the Netflix series "Selling Sunset."
The first rumors about a possible romance between Heather and Tarek were spread all over the internet in July 2019 when they were spotted on a yacht kissing each other.
In August that year, he made their relationship Instagram official, emphasizing that he spent three years on his own before finally finding his "beautiful, sweet, and talented" girlfriend.
From that point on, things moved fairly quickly. Within a month, Heather Rae Young and Tarek El Moussa gave their first joint interview, met each other's fathers, and he bought her a Ferrari.
Tarek's children have also met Heather already, and the couple has shared some photos of their meetings on their respective Instagram accounts.
HEATHER RAE YOUNG'S CAREER BEFORE "SELLING SUNSET"
In May 2020, Heather shared some details about how her participation in Playboy impacted her life, and she revealed that there is nothing to regret about posing nude.
After describing it as an "amazing experience," Heather pointed out that if she hadn't posed for Playboy, she wouldn't have met the people who helped her be where she is nowadays.
One of the many things that she learned from her time working for Playboy was how to be good in front of crowds and, of course, how to be in front of the cameras.
If being a beautiful model and actress (she has worked in films like "Christmas in Compton" and "Malibu Horror Story") wasn't hard enough, Heather is also a famous real estate agent currently associated with the Oppenheim Group.
According to her bio on the group's website, Heather is a Southern California native who specializes in high profile clients and is passionate about animal rights and keeping a healthy lifestyle.
Speaking of Heather Rae Young and Tarek El Moussa's romance, they recently celebrated their first anniversary together, and the model took to Instagram to share a touching tribute to her boyfriend.
TAKEN AND HEATHER CELEBRATING THEIR FIRST ANNIVERSARY
In the caption of her slideshow, she pointed out that they knew that their relationship was special from the first day they met. After revealing that they committed "100%" to their romance even though they barely knew each other, Heather wrote:
"We had that butterflies in your tummy, can't eat, can't stop smiling soul mate love."
She also confessed that Tarek was her best friend, that she looked up to him, and that she couldn't wait to spend the rest of her life with him.
At the moment, Heather Rae Young and Tarek El Moussa are focused on their career. In fact, she is expected to appear in the upcoming episodes of his new show, "Flipping 101 w/Tarek El Moussa."