Women with Will: Actress Marisa Sullivan Opens up about Her Cancer Journey Amidst Pandemic
It is no secret that the novel coronavirus has affected almost every aspect of our lives. It made us change our routine, delay our plans, and get used to a new way of life.
Those who are part of the clinically extremely vulnerable group – like breast cancer patients – have to be particularly careful. TV host and entertainment journalist Marisa Sullivan, unfortunately, knows it first-hand.
She underwent treatment for her triple-negative breast cancer in the middle of the pandemic, and she exclusively shared with AmoMama's #WomenWithWill project what she went through. This is her story.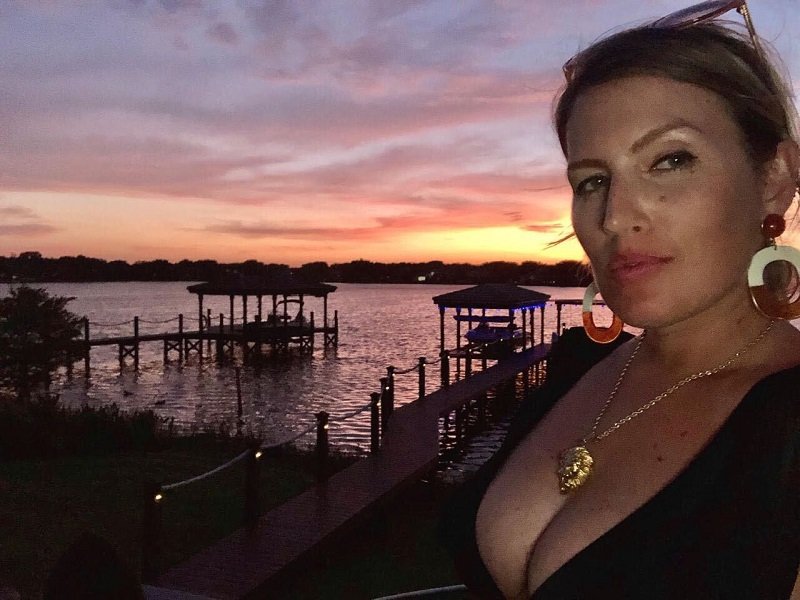 Marisa Sullivan: I have been in the entertainment industry for almost two decades. I worked for Us Weekly and other news outlets for many years. I had a TV show a few years back. I was on the carpets interviewing celebrities at the Oscars, Golden Globes, Grammys year after year. I've even been to Madonna's house.
Most recently, I had been booking corporate events at luxurious mansions for clients like Nike, Porsche, Facebook, and Microsoft for a top agency, Image Locations. I was literally made fun of (in a good way) for how much I did in the industry.
My life was… fast.
Ironically, I had already started slowing things down a bit before I found the tumor; my life had just naturally progressed that way. I was craving more time at home, enjoying more of a 9-5 instead of working around the clock as I always had.
I was craving a bit more of an introspective life and needed a break. I had a sense that a big change was coming, I just didn't know what.
I found the lump while lying down in bed and just touched it instinctively. It felt hard, like a small walnut. I knew from a quick Google search that 80% of lumps are benign, but I had a sneaking suspicion this was the change in my life I was sensing.
I got in to get it checked out that same day, and sure enough, it was malignant.
A couple of months prior, I had a routine breast check during a women's exam, and there was nothing evident. I also took the BRCA1/2 test to determine if I carried the gene mutation. It was negative. Plus, there was no history of breast cancer in my family.
Yet here I was with triple-negative breast cancer, one of the most aggressive types. I soon learned that although having a family history does put you at a higher risk of getting breast cancer, it does not eliminate you as a target from this disease.
There is a high percentage of women with cancer who have zero traces of breast cancer in the family. I feel like these facts are muddled in media, and women may feel like they're "safe" when they're not.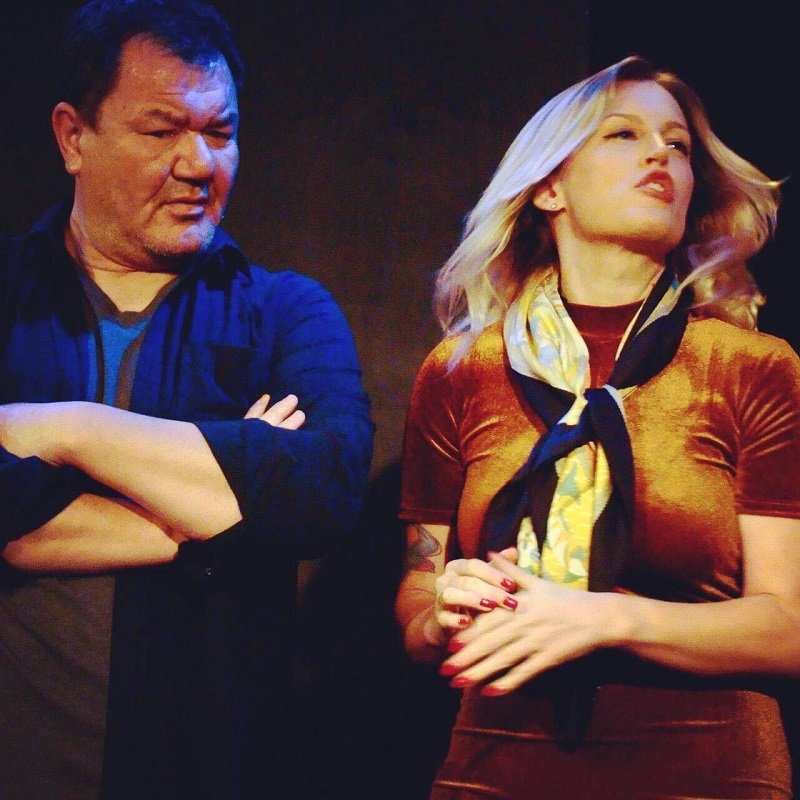 Furthermore, more and more women are getting diagnosed with breast cancer before 40, and I urge women to get checked before they reach that milestone.
When I was first told that I had breast cancer, I wasn't that surprised. I felt that I had been emotionally prepared after the agony of waiting for test results while celebrating my 40th birthday.
The doctor told me that it was Stage 1, and surgery was scheduled for the following week, so I thought this was the best-case scenario possible and mentally began suiting up with armor. I can do this!
Then on my actual 40th birthday, my surgeon called back with more news. I had triple-negative breast cancer – one of the rarer types – Stage II. I had to start chemotherapy right away and wouldn't have surgery until after five months of treatment.
Not to mention, I was informed that I could lose my fertility from the chemo drugs. If I wanted a chance to experience motherhood, I also had to freeze my eggs quickly before starting.
So THAT put my head into a tailspin. Freezing your eggs is a process alone, and a highly emotional one.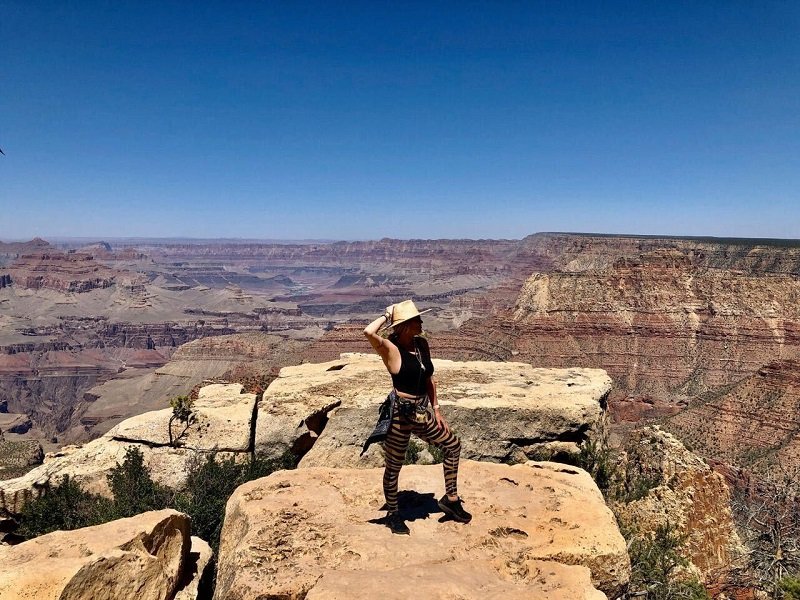 I was paranoid that the cancer would spread and that I would not have time to do this, but my team of doctors gave me the go-ahead and said they could fast-track the process. So, I did it. Those were the most terrifying few weeks. Once I did the egg retrieval surgery and started chemo, it was game on.
My mental and physical strength through treatment superseded anything I thought I was capable of. On top of a full-time job, I still did photoshoots. I performed on stage. I used this scalp-cooling product that saves most of your hair, saving my long locks.
I hung on to my "life" as much as I could until it was time to finally give in and go on disability when my stronger chemo drug treatments started.
This just so happened to be the week where the world went on lockdown for the coronavirus. Just when I was nearing the final month of treatment, my life became threatened even more, along with millions of lives around the world.
We were all left to rely on the things that mattered most – getting food, staying safe at home with our loved ones. Not only was I forced to slow down, but all of a sudden, we all were. Talk about a trip!
I somehow remained eerily calm throughout the initial onslaught of COVID-19. And I was already staying at home, so things didn't feel too different. But then I started reading about cancer patients losing their surgery dates and then a bit of panic set in.
I started thinking of potential backup plans in other hospitals – and states – and even considered flying out of the country to get my surgery if things got bad.
Being stuck in a pandemic with cancer still in my body was some kind of sick joke. I was immunocompromised and couldn't really take the chance of being around people too much. Luckily, my surgery was confirmed for May 18.
I have never looked forward to another day in my life as much as that one. When the virus started, I had images of looting and chaos in my head (that was to come of course for different issues, but at first, the main issue we were having was adjusting to working remotely and being able to get enough food and toilet paper).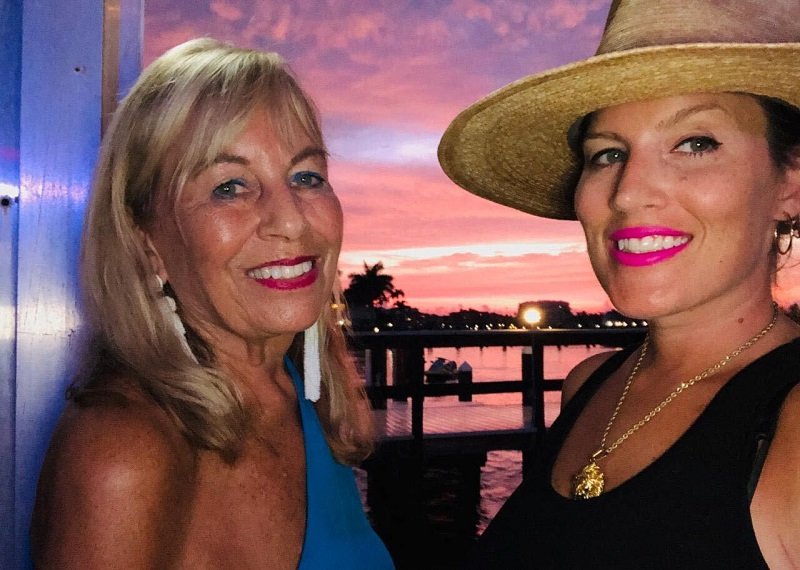 It turned somber at my once cheerful chemotherapy treatment center. Everyone was wearing masks; you couldn't take anyone with you anymore.
When I finally heard the words, "You are cancer-free," I had no emotion, really. Yes, of course, I was ecstatic and so relieved. But for what, look what's happening around us.
The George Floyd murder broke 30 seconds after I got my good news. I felt deflated. Not only did the coronavirus steal a part of me and all of us, but so did that cop.
I cried as I witnessed this brutality and just felt down. Maybe even feeling a little guilty that I survived this whole ordeal (it was a 50/50 chance that the chemo would even work) while there are others who lose their lives just because of the color of their skin.
In order to heal, I had to tune out the news at times. I wanted to exhale after the war my body and mind had been through, but I just couldn't fully.
There was a racial war going on outside my window as riots broke out during the protests in downtown LA and around the nation, even across the pond. I felt strange at first, celebrating my good fortune.
Finally, when my husband and I blasted out of town and drove across the country to spend time with my mom in Florida, I could feel a sense of all I had been through.
We stopped at the Grand Canyon, and I was able to immerse myself into this world of wonder, followed by hours and hours of thoughts and tunes as I drove to Florida to decompress for a while.
I allowed myself to celebrate, to let go, to turn things off around me a bit. Because I had to, I deserve happiness, and going through something like this during these most troubling times will only make me that much more of a better person.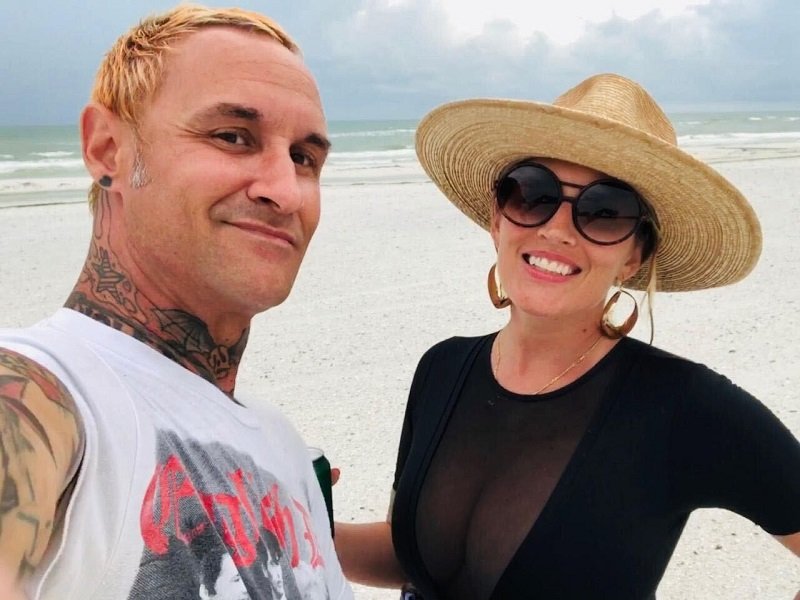 I absolutely have a new lease on life. I am enjoying time with family, trying not to work, and just enjoying nature and the ocean, long walks, bike rides, and making myself available for those who need some guidance who are just beginning to go through what I went through.
The support I received was so overwhelming during my journey. I was brought to tears by the loving messages I would receive. Just a simple card or text from people letting me know they were there for me was more than enough.
I am not a needy person, and I have a hard time asking people for help, but to feel the love around me helped form this unstoppable halo that I knew was there at all times if I needed it.
I'm lucky I'm so resilient. I've been through a lot of tough times in my life, and I only try to find the positive in them, and I believe that is what got me through to the other side. I am able to find laughter and beauty in sadness and struggles.
I want to share that strength with those who may need to borrow some, while at the same time taking better care of myself and seeing where this next chapter will take me, and the rest of us.
I may not be getting paid to be at the latest and greatest LA party, but that may be a gift in itself, to make me realize what matters most in life.
Written by: Edduin Carvajal
Project editor: Krystyna Dovhal 
This story is part of AmoMama's #WomenWithWill. It was created to raise breast cancer awareness and give women a platform to share their experiences. If you are a breast cancer survivor or are currently being treated and want to tell us your story, please contact us through our email or other social networks. 
ⓘ The information in this article is not intended or implied to be a substitute for professional medical advice, diagnosis or treatment. All content, including text, and images contained on, or available through this NEWS.AMOMAMA.COM is for general information purposes only. NEWS.AMOMAMA.COM does not take responsibility for any action taken as a result of reading this article. Before undertaking any course of treatment please consult with your healthcare provider.
ⓘ We at AmoMama do our best to give you the most updated news regarding the COVID-19 pandemic, but the situation is constantly changing. We encourage readers to refer to the online updates from CDС, WHO, or Local Health Departments to stay updated. Take care!