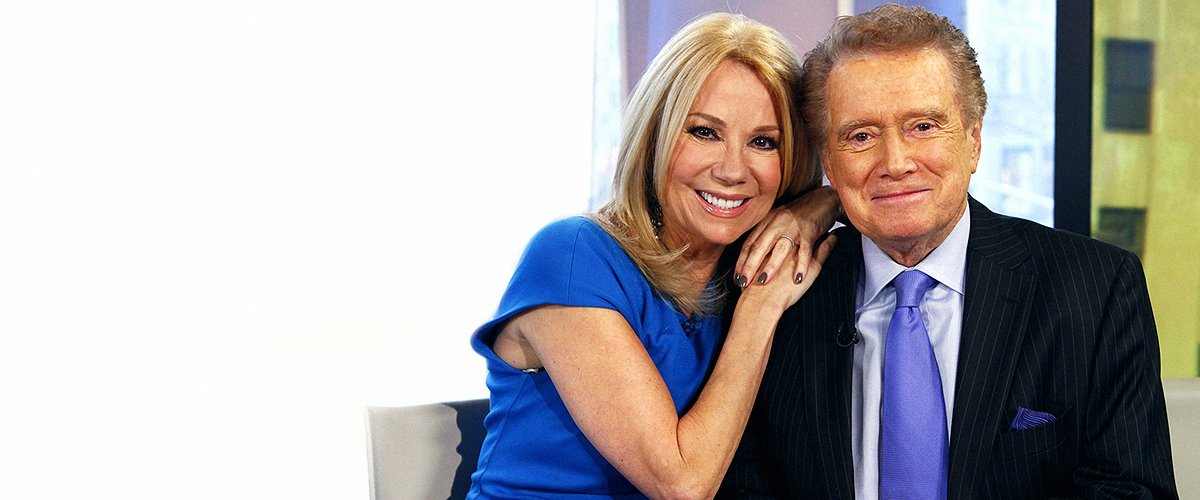 Getty Images
Kathie Lee Gifford, Reese Witherspoon and Other Stars Pay Tribute to Late Host Regis Philbin

Regis Philbin, one of the most recognizable faces on television and a very respected and admired man, has recently passed away at the age of 88.
His death caught everyone by surprise, especially Kathie Lee Gifford, with whom Philbin shared a very special and beautiful friendship that lasted for decades.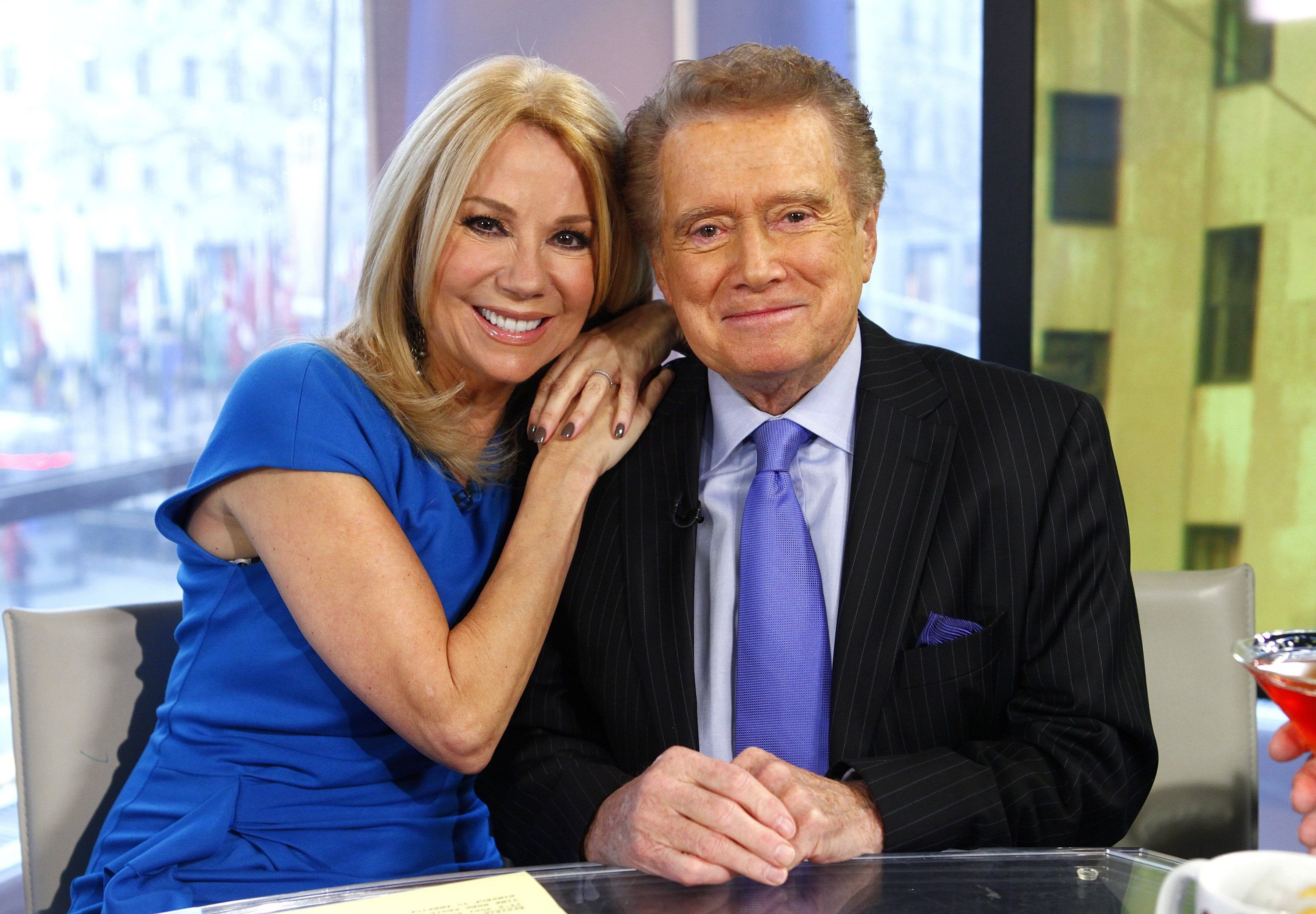 Television hosts Kathie Lee Gifford and Regis Philbin hugging during a segment of NBC News' "Today Show" | Photo: Peter Kramer/NBC/NBC NewsWire
SAYING GOODBYE TO HER OLD FRIEND
According to the legendary TV host's family, he died on Friday night of natural causes and, on Saturday, Gifford took to her official Instagram account to pay tribute to Philbin.
The 66-year-old shared a photo of herself and Philbin, both looking at the camera with smiles on their faces, as well as a text in which she explained how much love she felt for her late friend. She wrote:
"There are no words to fully express the love I have for my precious friend, Regis. I simply adored him and every day with him was a gift."
THEY BECAME AN ICONIC DUO
Gifford went on the reminisce about the 15 years they spent together on "Live! with Regis and Kathie Lee" and how they spend it "bantering and bickering" while laughing themselves "silly."
The former "Today Show" host said she is smiling knowing that, somewhere in Heaven, Philbin is making someone laugh and sent all her love to his family, especially his wife Joy and their children.
Gifford, who later left "Live! with Regis and Kathie Lee" and was replaced by Kelly Ripa," ended her sweet tribute by saying that there never will be anyone like Philbin.
Marie Osmond described him as "one of the greatest TV hosts of our lifetime"
HONORING PHILBIN'S MEMORY
But Gifford wasn't the only one who took to social media to honor the late TV star. Famous actress Reese Witherspoon also fondly remembered the talk show host:
"God Bless, Regis Philbin. I feel so lucky to have been interviewed by him. He always asked the most thoughtful/funny questions and was genuinely as nice on-air as he was off air."
Ralph Macchio, the star of "Karate Kid" and "Karate Kid II," recalled his first-ever live interview, which was conducted by Regis Philbin on "A.M. Los Angeles," and how at ease the host made him feel.
Marie Osmond followed the wave of tributes and left one of her own, sharing a picture of herself and Philbin while describing him as "one of the greatest TV hosts of our lifetime."
Please fill in your e-mail so we can share with you our top stories!