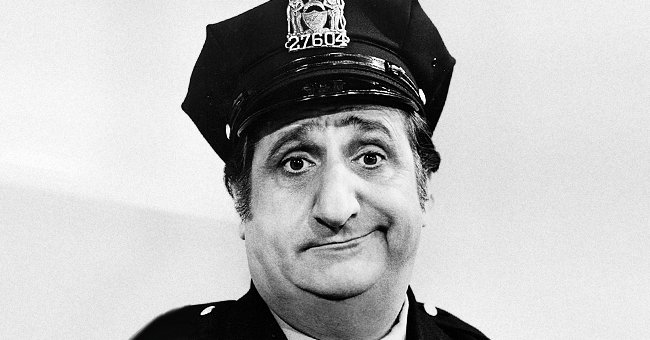 Wikimedia Commons/ ABC Television (PD)
Al Molinaro — the Life and Death of 'The Odd Couple' Actor

Al Molinaro became best known in the popular comedy "The Odd Couple" as Murray the Cop, a role he landed by putting his intriguing talents on display in the most creative way.
Al Molinaro had a nose for what he wanted. By the time he passed at the age of 96 on October 30, 2015, the actor had lived his life the way he wanted. On his terms.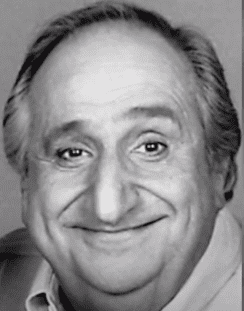 A portrait picture of actor Al Molinaro. | Source: YouTube/Nirvana News.
Before Molinaro became a staple on television, his run-up to fame included more than 100 commercials - almost half of them national. He also landed a lucrative deal with "Encore" frozen meals, which made Molinaro their spokesperson for ten years.
By then, Molinaro had already spent 25 years theatre-acting, even though he had sworn off the type of career years earlier. At the age of 19, Molinaro started a promising career at the Vincent-McCall furniture spring factory, but even after becoming the Kenosha City Manager just a year later, he left to pursue a career in Hollywood.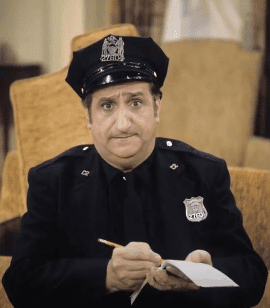 Al Molinaro in "The Odd Couple." Source: YouTube/Nirvana News.
His first role in a play came from his friend, who directed the production at the Hollywood Horseshoe Theater. When an agent offered to represent Molinaro after watching the play, he just never called him back and swore off acting. Soon after, he landed his first commercial for Volvo 140.
Molinaro took well to bill collecting. He picked up the skill trying to make money while waiting for his big break, and became a collector for the "Collection Agency of America." Even after Molinaro landed his big television roles, did he continue with his Bill Collection business.
But when Molinaro found out from his friend, John Rappaport, that Gary Marshall was casting for his comedy television show, "The Odd Couple," he became determined to get an audition. Initial attempts to make arrangements via the telephone proved unsuccessful, so he took matters to the next level.
After dressing up as a delivery man, Molinaro headed over to the studio, where he asked to deliver a 2' x 3' card covered in pictures of himself. The card also stated that "Al Molinaro is a Poker Player... Assorted Poker Faces... More faces available upon demand. Just Call."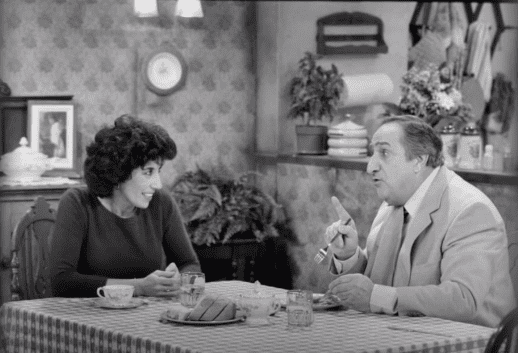 Al Molinaro starring as the irritable owner of "Arnolds." | Source: YouTube/New York Daily News.
Molinaro included his telephone number, and a message to Marshall that reportedly read:
"Dear Gary, If you don't call me for an audition, I'll put a curse on you to make you sterile for life. Sincerely, Al Molinaro."
The card made it to Marshall, who granted Molinaro an audition because he thought him to be the funniest man they've seen audition for the part. But years later, Marshall had his work cut out for him when he wanted Molinaro to star in another of his television shows, "Happy Days."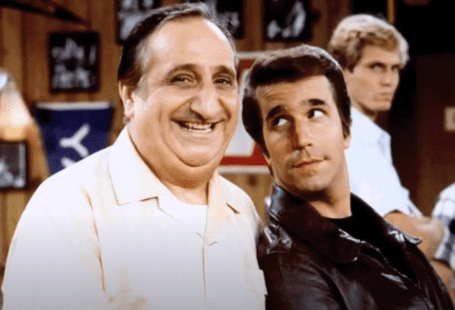 Al Molinaro as Al Delvecchio in "Happy Days." | Source: YouTube/Nirvana News.
Molinaro initially declined the role because he didn't want to work "with a bunch of kids," but he went on to spend ten years on the show from 1974 until 1984. A decade later, Molinaro hung up his acting hat.
When Molinaro passed in 2015, he was married to his second wife, Betty Sedillos, since 1981. The year before they got hitched, Molinaro had divorced his first wife of over three decades, Jacqueline Martin.
The entertainment just lost another legendary actor as news of John Saxon's death on Saturday, July 25, 2020, spread.
The rugged actor became known for his roles in "Enter the Dragon" with Bruce Lee, and also Wes Craven's horror flicks "Nightmare on Elm Street."
Please fill in your e-mail so we can share with you our top stories!