Watch Chris Brown and Ammika Harris' Son Aeko Try to Fight His Sleep while Watching TV (Video)
A new video shared by Ammika Harris showed her 8-month-old son Aeko fight with sleep as he tried hard to maintain his focus while watching cartoons. 
Chris Brown's eight months old son Aeko looked all too adorable in a new video shared by his mother, Ammika Harris, on her Instagram page.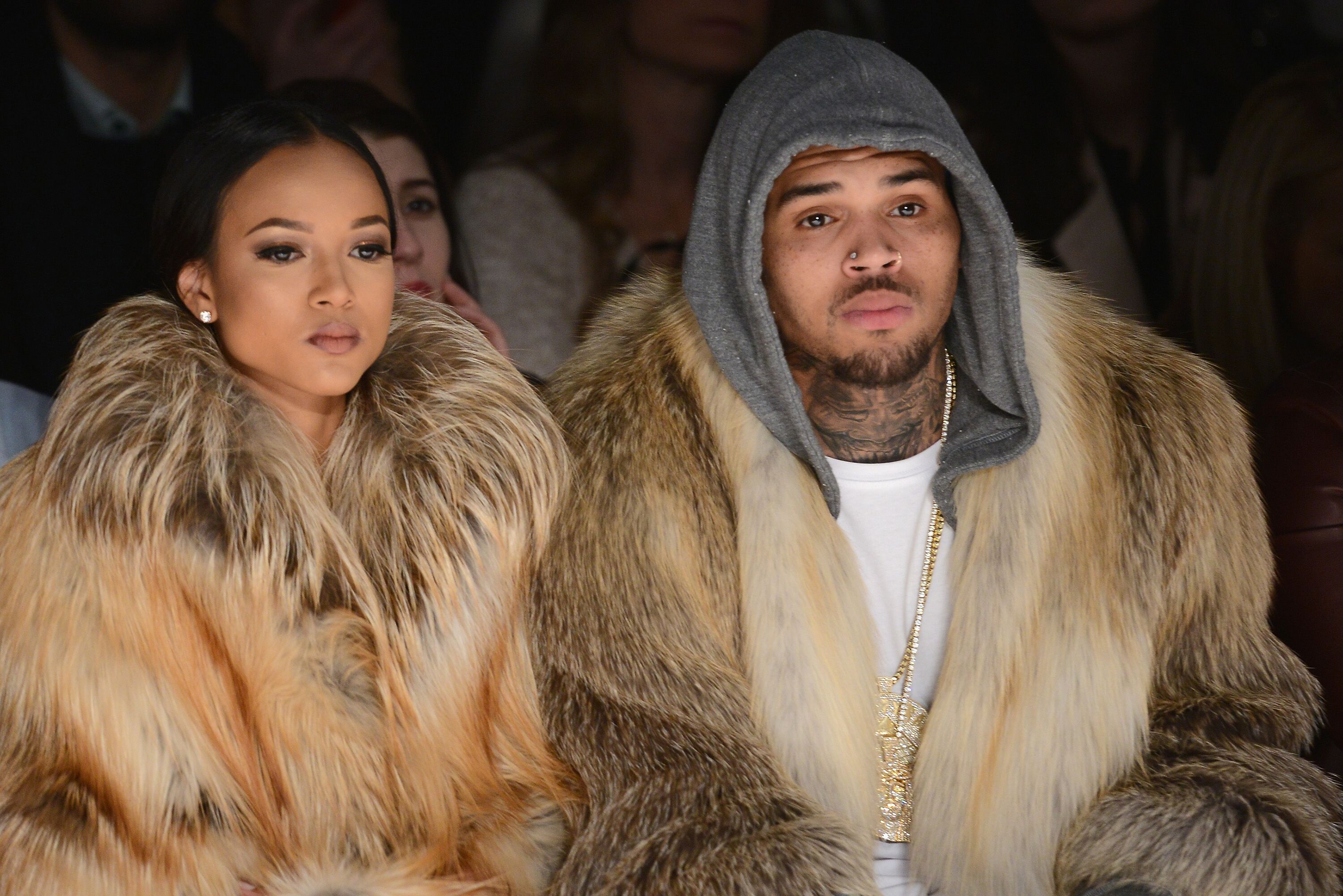 In the video, the cute baby was watching cartoons but was having a hard time concentrating as he battled with sleep. Harris held her son while he looked straight at the television. She captioned the post: 
"FOCUSED. (We are fighting our sleep again…)."
Many of Harris's fans commented on her post, with most of them in awe of her cue son. Some also took notice of the baby's striking resemblance to his father. 
One fan wrote, "Look at that lil Chris Brown face !!" while another fan noted that Aeko looked tired. A third fan joked that the adorable baby was trying his best to hold on. 
The singer shared a video of himself cowering behind a wall while a crazed female fan yelled his name, saying he was her life partner
Chris Brown confirmed in December 2019 that he and Harris welcomed baby Aeko following months of speculations about the fact that she was pregnant with his child. 
Brown's confirmation of the birth of his son led to several fans taking an interest in Harris, with many suggesting that she and the singer were an item. 
The 26-year-old Harris grew up in California and attended the state's university of California. She is a model and has worked with brands like H&M, FashionNova, and PrettyLittleThing. 
Harris gave birth to Aeko in November 2019, and Chris Brown shared pictures of the cute baby's face for the first time via posts on social media. 
The singer also has a 6-year-old daughter, Royalty, who he shares with his ex-girlfriend Nia Guzman. The "With You" singer is very much fond of his kids and shows this to an extent by posting their pictures and videos on social media and showering them with gifts. 
In December 2019, Brown shared a picture of Royalty and Aeko together for the first time, showing the former as she bonded with her baby brother and helped change his diapers. 
Since becoming famous as a singer, Chris Brown has had his fair share of run-ins with the law starting from 2009 when he was arrested after he assaulted his then-girlfriend, singer, Rihanna. 
His most recent legal trouble came in January 2019, when a woman filed a rape complaint against him, though he denied the allegations. 
Despite his many legal troubles, Brown remains a fans' favorite, though some of his fans could get overboard with their love for him and begin to stalk him as a result. 
That proved to be the case when the singer shared a video of himself cowering behind a wall while a crazed female fan yelled his name, saying he was her life partner. 
Brown also revealed that the woman had previously attempted to climb the fence of his property, but thought twice about it upon seeing his dog.