Peter Green Is Survived by Two Kids — Look Back at the Legendary Guitarist's Life and Death
Fleetwood Mac co-founder and skillful guitarist, Peter Green, died on July 25, aged 73. Green was considered one of the most talented guitar players in the world, and although his career was marred by mental health issues stemming from his drug abuse, his musical legacy lives on.
Peter Green passed away in his sleep at his home in the U.K last Saturday, July 25. The news was confirmed by a law firm that represented the musician with a statement that read:
"It is with great sadness that the family of Peter Green announces his death this weekend, peacefully in his sleep. A further statement will be provided in the coming days."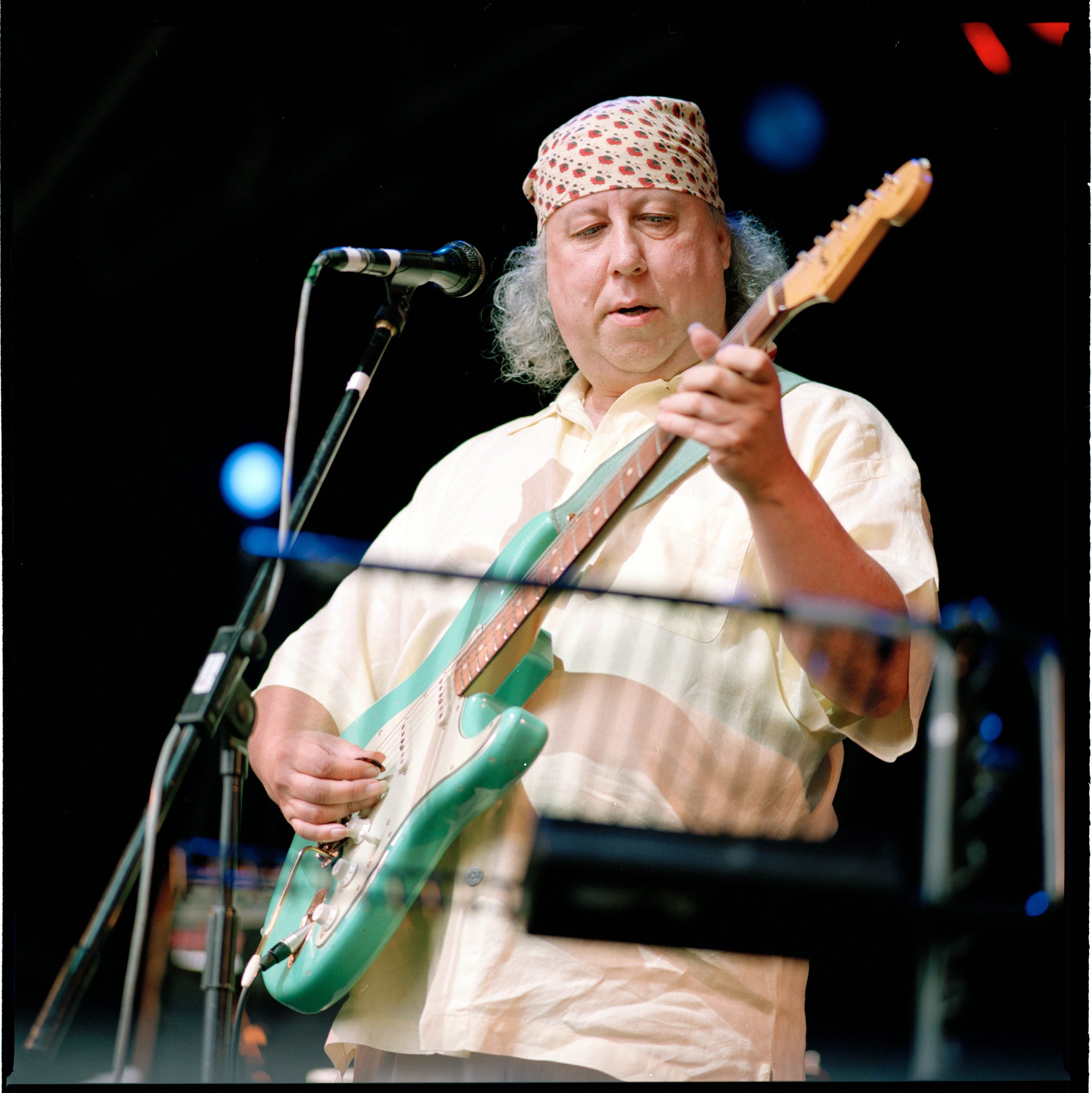 MICK FLEETWOOD PAYS HIS RESPECTS
Peter Green's death had musicians from all over the world, taking to social media in an outpour of grief and well-wishes for the family. They celebrated Green's life and his trailblazer role in the blues scene in Britain.
In 1977, Green was sent to a psychiatric hospital after a fight over money with his manager in which he threatened to use a shotgun.
Mick Fleetwood, who started his journey to worldwide fame next to Green on Fleetwood Mac back in the '60s, described losing Green as "monumental," and added:
"Peter, I will miss you, but rest easy your music lives on […] We did good and trailblazed one hell of a musical road for so many to enjoy. God speed to you, my dearest friend."
Green's cause of death hasn't been revealed yet. Still, fans of the guitarist will know that he faced some mental health issues for most of his life, problems that arose after he went overboard with his use of LSD, going into a bad trip from which he never fully returned.
PETER GREEN'S BEGINNINGS
Peter Green first put his hands on a secondhand guitar at age 10, when his older brother Michael taught him some basic accords at their home in East London.
Soon after, Green started learning by himself while listening to some rock & roll greats and eventually being transfixed by the blues geniuses, BB King and Muddy Waters.
By age 15, Green landed his first professional gig, but as a bassist. He played for a cover band called Bobby Dennis and the Dominoes, and had short stints with the R&B group the Muskrats and then with the Tridents.
In 1965, Green had the once-in-a-lifetime chance to cover for Eric Clapton in John Mayall's Bluesbreakers when the dexterous guitarist went on an impromptu vacation. Green only played in four gigs.
The following year, he was hired as the lead guitarist of Peter Bardens' band Peter B's Looners, where Mick Fleetwood was the drummer. But when Clapton dropped out of the Bluesbreakers to form his own group, Green took over his spot permanently.
Fans weren't happy with the change initially, but Green managed to win them over with his clean skills and fresh sound, receiving the nickname "The Green God."
THE BIRTH OF FLEETWOOD MAC
In 1976, Green decided to form his band and recruited Mick Fleetwood and bass player John McVie from the Bluesbreakers—plus guitarist Jeremy Spencer—to create a band initially known as Peter Green's Fleetwood Mac featuring Jeremy Spencer.
However, McVie wasn't ready to leave the steady income he received with Mayall, so he was replaced by Bob Brunning on the bass.
The band made its debut at the Windsor Jazz and Blues Festival in August 1967, and soon after, they were signing a record deal with the Blue Horizon label—McVie decided to come on-board just in time.
The band's eponymous first album was released in February 1968 and reached #4 on the U.K's music charts. The second album, "Mr. Wonderful," was released only six months later, giving the band the chance to tour America for the first time.
The singles "Black Magic Woman," and "Albatross," both Green's compositions, became radio hits and reached the top positions on the charts.
Green kept showing his genius as a songwriter and composer with the 1969 hits "Man of the World," and "Oh Well," which became the first of Fleetwood Mac's song to enter the U.S Hot 100 chart.
Although the band was at its peak in the music industry, Green was, in contrast, spiraling down in front of his bandmates.
PETER GREEN'S FALL FROM GRACE
In the early '70s, Green had started taking LSD and was crippled with a feeling of guilt over earning too much money. He would try to convince his bandmates to give money away to charity, although the others didn't share the same feeling.
Green also adopted a new form of Christianity influenced by Buddhism and started donning white robes and a crucifix on stage.
In March 1970, while the band was touring around Europe, Green ended up going to a hippie closed community in Germany, where he consumed a ton of LSD while jamming with the people there.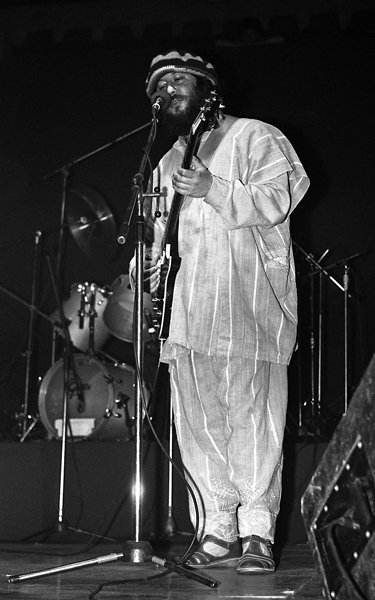 Eventually, Fleetwood and some guys from the band's crew had to go to the commune to fetch Green, who didn't want to leave.
Green left Fleetwood Mac in May of that same year, and to this day, his bandmates and even their former manager, Clive Davis, believe his time in that closed commune changed Green forever. He never fully recovered from the effects of the drugs.
"I'm still there. I never did come back down off the trip," Green said in an interview in 1996. "I guess I took one trip too many."
After leaving the band, Green went on to record with musicians like keyboardist Peter Bardens and even reunited with Fleetwood Mac on tour when their guitarist Jeremy Spencer left.
An incredible legacy.
RIP Peter Green. pic.twitter.com/RNJqmZg9xC

— Rough Trade (@RoughTrade) July 25, 2020
Still, Green's mental state only kept deteriorating as he kept up with his drug addiction. Eventually, he was diagnosed with schizophrenia and underwent electroconvulsive therapy.   
In 1977, Green was sent to a psychiatric hospital after a fight over money with his manager in which he threatened to use a shotgun. He recalled the incident in the late '90s explaining that he meant no harm:
"I lost my temper and may have said something like, 'If you don't give me some money, I'll come round and shoot your windows.' I never meant it."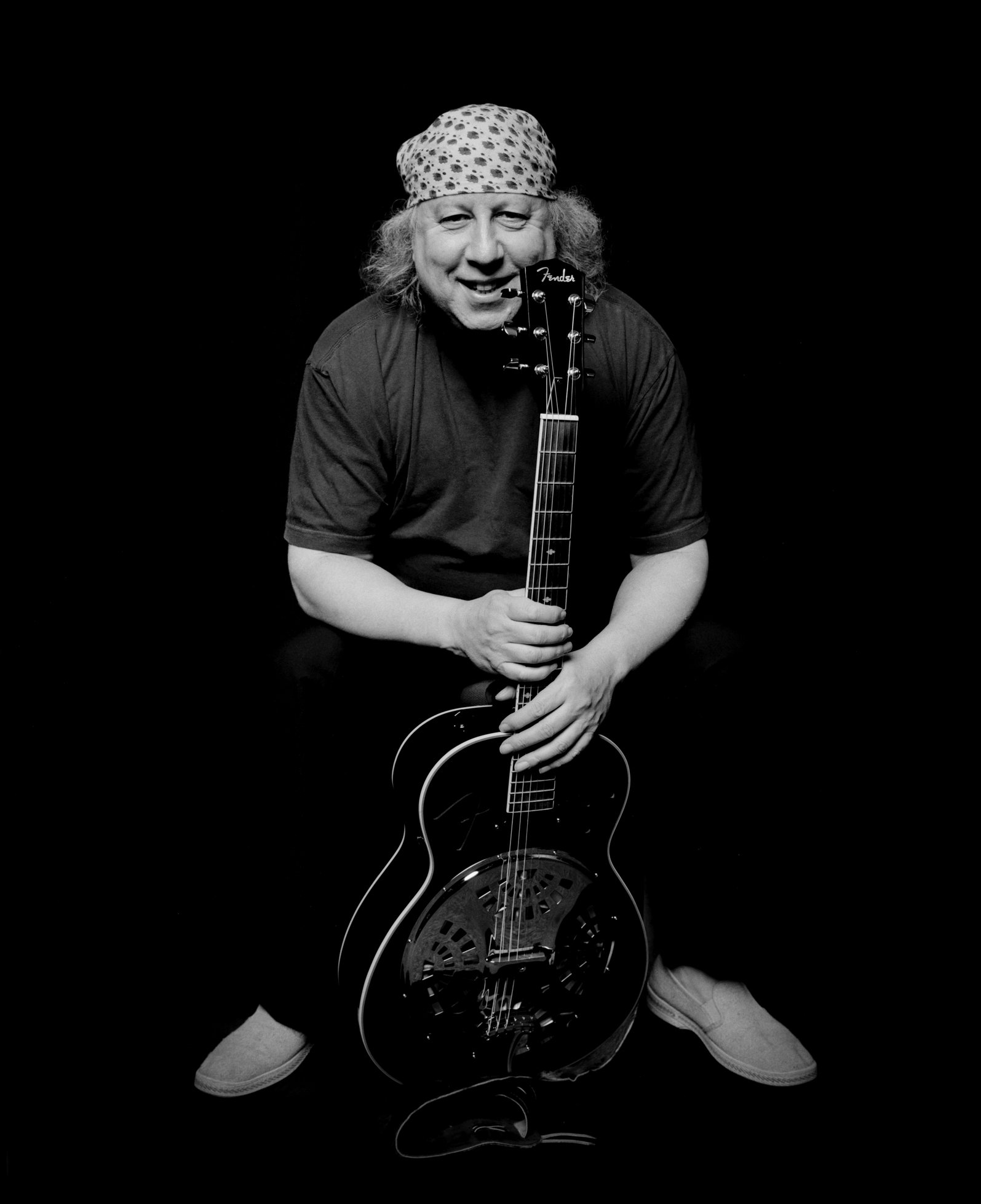 RISING FROM THE ASHES
After his time locked up, Green recovered enough to return to the music industry in the '80s. Still, he would never be the same man he was before the acid trips.
"I still hear voices in my head," he said once. "It is only one voice, a woman I met in the hospital. There were some scary people there, and she is pretty heavy, but I haven't heard her for a bit."
17 star guitar players share their favorite Peter Green moments https://t.co/NgbqdY66G9

— Guitar World (@GuitarWorld) July 27, 2020
He signed a deal with PVK Records to produce solo albums and met Jane Samuels, a fiddle player he married in 1978. The couple welcomed daughter Rosebud that same year and divorced the next.
In the '90s, Green had been mostly inactive until he stopped taking his medication—which made him feel sluggish—and formed the Peter Green Splinter Group, with whom he released eight studio albums.
He was inducted into the Rock & Roll Hall of Fame in 1998 alongside the other Fleetwood Mac members, including vocalist Stevie Nicks and guitarist Lindsey Buckingham.
In February 2020, there was a tribute for Green at the London Palladium organized by Mick Fleetwood and attended by figures like Noel Gallagher, Neil Finn, and Steven Tyler.
Green is survived by his daughter Rosebud, and by a son, Liam Firlej, from another relationship.