Ray J's Wife Princess Love Reveals Epik Is Growing up Too Fast — Check Out How He Looks on His Carrier
Ray J's wife, Princess Love, has shared an adorable photo of their son and he is growing up so fast! Check it out now. 
Watching your child grow up is never easy and for Princess Love's son, time is moving even faster than she thought it would. 
Love, who shares her son Epik with Ray J, posted an adorable photo of herself on Instagram with her 7-month-old son sitting in a body carrier.  
Earlier this year, Love filed for divorce from Ray J only four months after announcing the birth of their daughter. They share two children. 
However, the couple was committed to co-parenting and revealed that they had been spending more time together, with the singer saying:
"She's been a great mom and I can't even match that because of the hard work she puts in every day, but I'm definitely there a whole lot more now and taking it one day at a time."
It seems that the time together has worked, because this month, the couple announced that they were going to give their marriage another shot. 
Ray J and Love had initially split up after she claimed that he had abandoned her and her daughter in Las Vegas. 
Ray j admitted that while he was lonely, he knew that he had to take being quarantined seriously.
After the incident, the couple did not live together. However, after quarantine began, Love forced her husband to isolate so that he would not expose their children to the virus. 
While staying at a hotel 10-minutes away from their L.A home, Ray J admitted that while he was lonely, he knew that he had to take being quarantined seriously. He said:
"I don't want to quarantine by myself. I keep telling Princess but she says,'If I see one person over there with you, you got to start over.' So I really have to lock myself in, because I really miss my kids."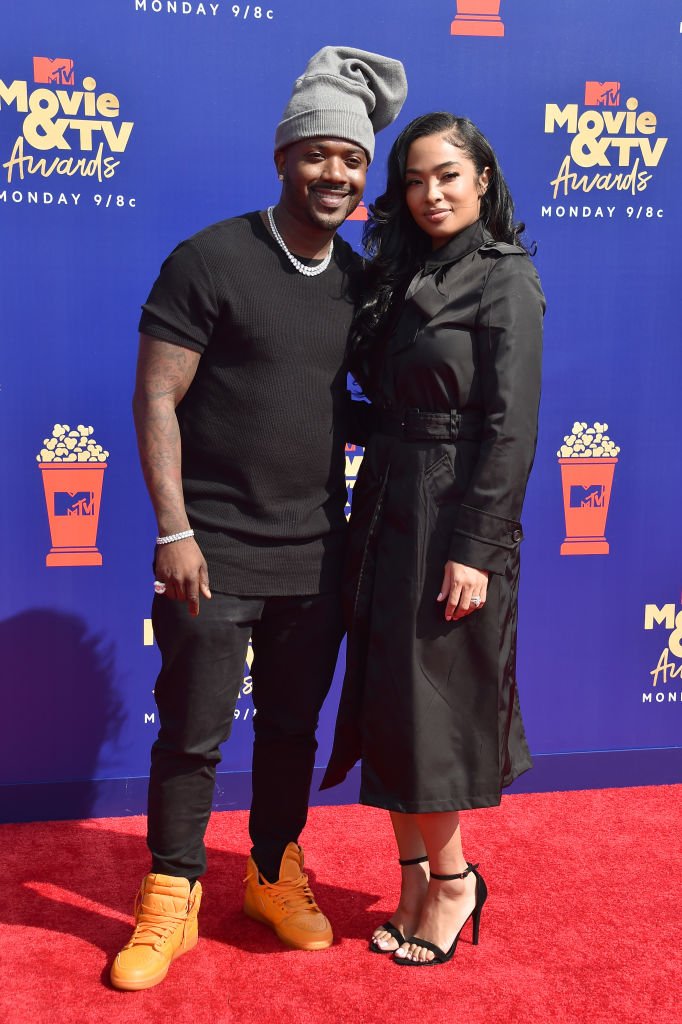 Before their reconciliation, Love had asked the courts for full custody of their two children, Melody, 2, and Epik, allowing Ray J visitation rights. 
She also discussed the Vegas incident during "The Conversation: Ray J & Princess Love," where she told him that she had lost a lot of Love for him at the time. 
All seems great with the couple these days with the singer even sharing a video on to his Instagram page where he writes that his son looks just like his mother. 
It is a sentiment shared by both of their fans with one follower even writing that they thought they saw double on a post shared by Love.