Snoop Dogg's Wife Shante Broadus Shares a Black and White Photo Posing in Front of a Bike
Rapper Snoop Dogg's Wife, Shante Broadus, joins the #womensupportingwomen Instagram challenge by posting a beautiful black-and-white photo of herself. 
Shante Broadus joined the league of great women who have participated in the trending #womensupportingwomen challenge on Instagram. She posted a stunning black-and-white photo which she captioned:
"... Love Supporting Other Strong Women. #WomenSupportingWomen..."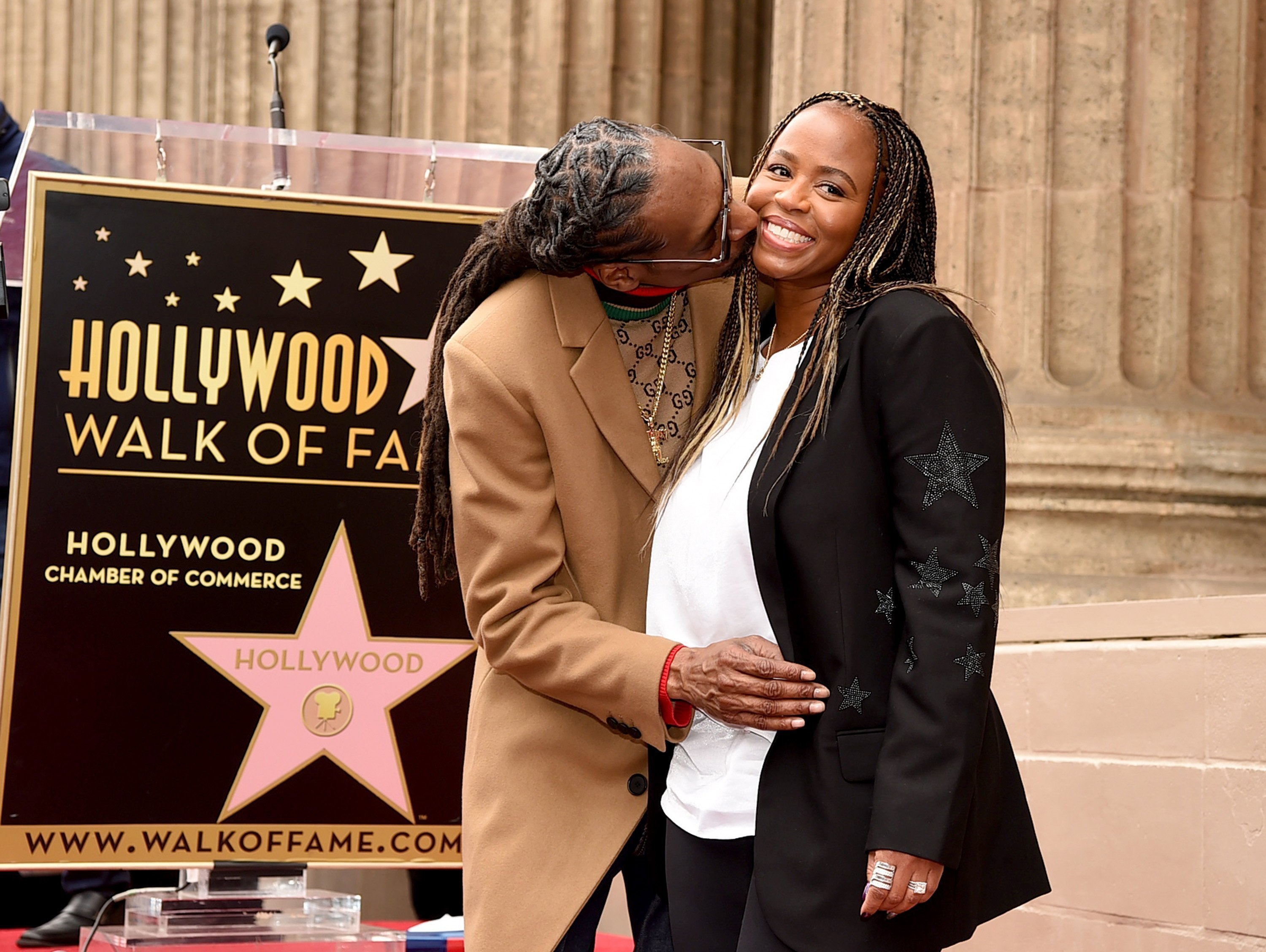 In Shante's picture, she wore a gorgeous white dress that stood out against the pristine black bicycle that she was leaning against. Her hair was pulled all the way back to show off her flawless natural beauty with only a little makeup perfectly done.
Shante's declaration of feminine solidarity was met with warm arms as her followers trooped in with compliments, praising her beauty and her will to unite with other women.
Shante has been married to her husband, Snoop Dogg for 23 years. Snoop, whose real name is Calvin Cordozar Broadus Jr., married Shante, his high school sweetheart in 1997.
They welcomed their first child, Corde, in 1994. Their second child, Cordell, arrived in 1997 while their last child, daughter Cori, was born in 1999. Snoop also has a son with Laurie Hammond, Julian, who was born in 1998.
Since their marriage took off, the husband and wife have faced many challenges. The pair reportedly almost got divorced in 2004 after the rapper got so caught up in the fast life with the fame, glitz, and glamour of Hollywood.
They separated at the time and contemplated on getting a divorce. In 2008, they reunited and remarried, moving on from that dark time in their relationship. 
After the marriage speedbump they encountered from 2004 to 2008, they continued to live peacefully and without any drama until 2019 when the rapper faced a highly publicized cheating scandal.
Social media personality Celina Powell allegedly claimed that she and Snoop had been intimately having an affair.
Shante did not bother to directly address the allegations made against her husband. She only posted a graphic image of a snake's mouth on Instagram with a cryptic message in which she said she understood why the reptile's mouth looked the way it did.
Since that somewhat confusing time, Shante and Snoop have remained on track. The mom of three often shares photos of herself and her longtime beau on social media. Her marriage is doing great and apparently, so is she.