CNN's Don Lemon and Fiancé Tim Malone Do a Pool Workout Together — Check Out Their Cute Companion
Real estate agent Tim Malone took to Instagram to share a picture of himself and his fiancé, television anchor, Don Lemon, showing off their muscles during a pool workout. 
Don Lemon and Tim Malone were all smiles during their pool workout and had one of their pet dogs, Boomer, as well as a friend, Coach Sidney Brito join them.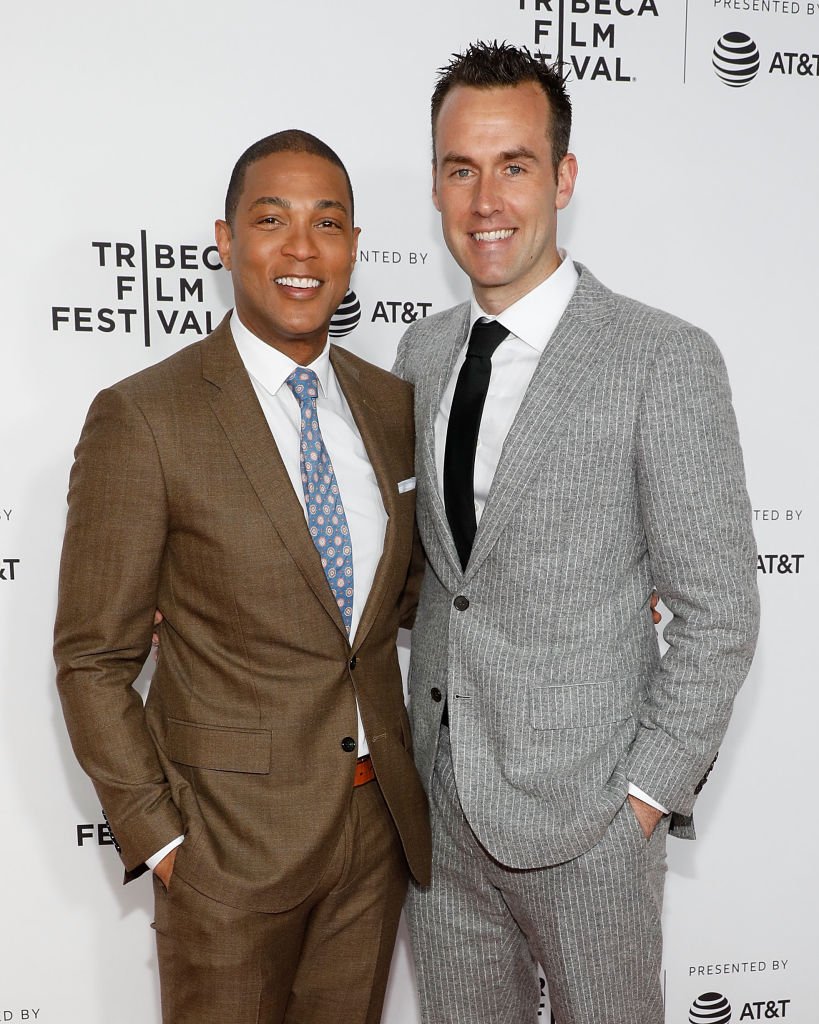 Malone shared a picture of them during the workout with Brito on selfie duties while the couple was in the pool smiling as they posed for the snap. Lemon carried Boomer in his arms. Malone captioned the post: 
"Our pool workout with the one and only @coachsidneybrito." 
The couple loves going for swims and enjoy having their dogs around too. In January, they were caught on camera at a beach in Miami, swimming with their dogs, Boomer and Barkley. 
Malone and Lemon shared a kiss while holding their pups in the waist-deep water of the Miami beach. They later allowed the dogs to paddle in the water, watching them closely as they did. 
Lemon invited Malone to come to the camera before giving him a sweet New Year's kiss.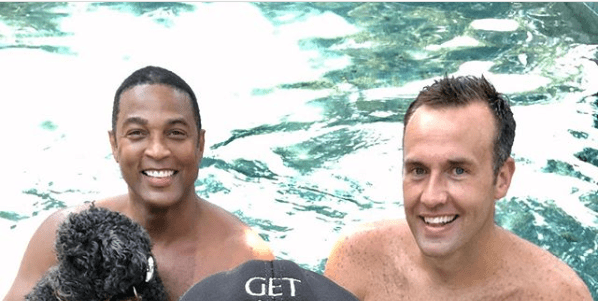 Lemon and Malone got engaged in April 2019. The CNN anchor announced the engagement in an Instagram post, revealing that Malone presented him with a gift that he could not say no to. 
Accompanying the post was a photo of their bowtie-shaped dog tags that read, "daddy, will you marry papa?" on Boomer and Barkley's necks. Lemon captioned the post: 
"He gave me a present on his birthday. How could I say no?"
News of the couple's engagement made headlines given that they had been dating for some time. They first met in New York in 2016 and went public with their relationship in 2017. 
Since then, they have been pictured together on multiple occasions and they post pictures of each other on their social media pages, endearing themselves to many fans. 
Lemon and Malone also shared a kiss on live television during CNN's New Year's Eve program in New Orleans to usher in 2018. Lemon invited Malone to come to the camera before giving him a sweet New Year's kiss. 
Since the engagement, many have wondered when the couple would eventually walk down the aisle but they are not in a rush to do so. 
Lemon reportedly said that he was only trying to enjoy the moment of bliss and that marriage will come whenever it does. He is right in that regard as the couple loves spending every bit of time with each other.