Here's What Loni Love Had to Say about Tamera Mowry's Exit from 'The Real'
Goodbyes are always the hardest: TV personality Loni Love to continue her show without her close friend and co-host of 7 years, Tamera-- and here's how this makes her feel.
Loni Love has recently spoken up about no longer having Tamera Mowry on 'The Real', explaining that the experience is actually a bittersweet one for her.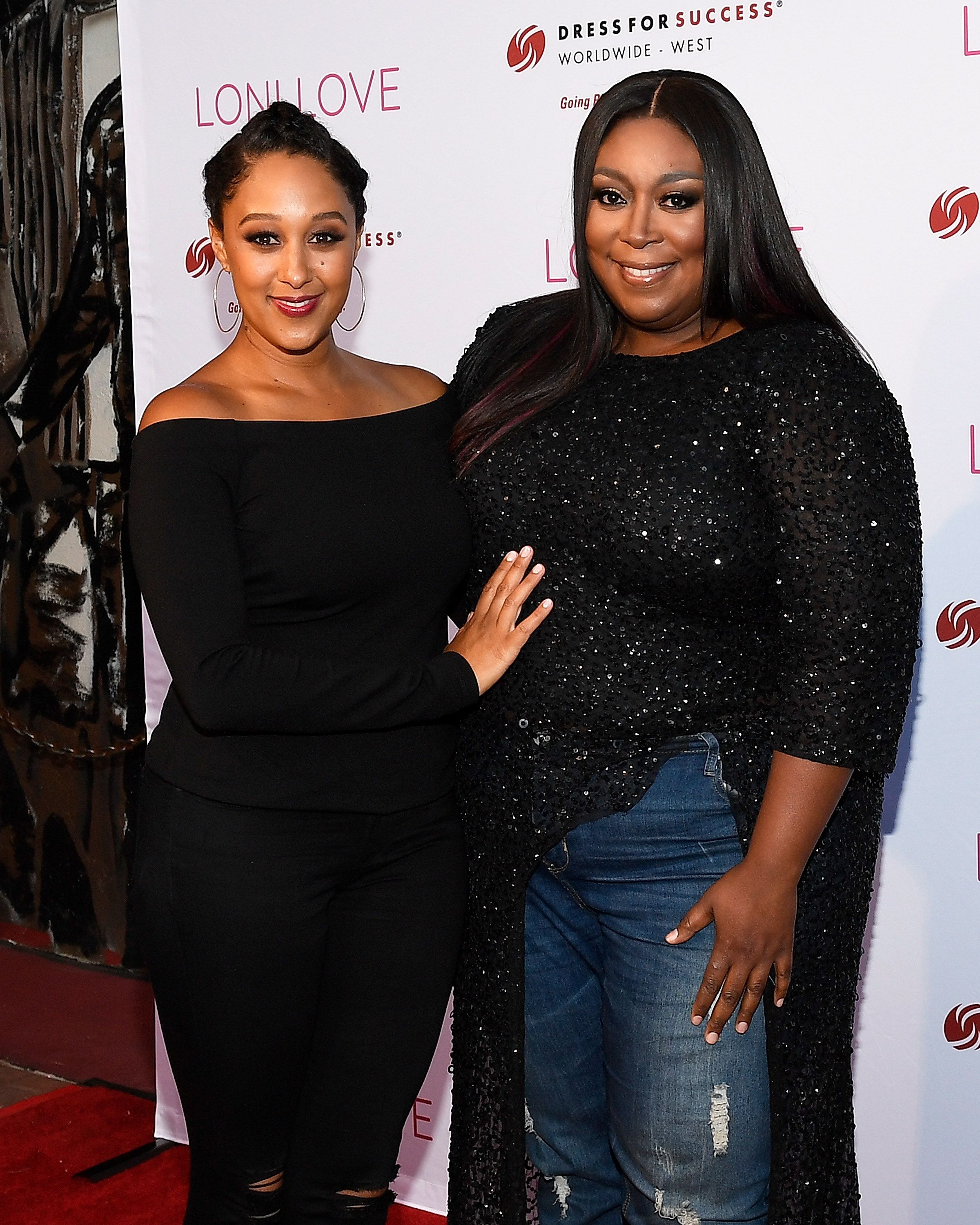 As noted by E!, Love, who obviously would have preferred to keep having Mowry on the show is perfectly in support of her former co-host's decision to move on. The successful TV personality and comedian had disclosed that:
"... Tamera wants to move on and do other things.So when she told me, I'm, you know, 100 percent in support of that"
Meanwhile, Love is set to appear on E! soon and lots of fans are eagerly looking forward to it, including the dazzling TV personality herself who revealed that she's excited about the show because there's going to be unexpected questions from "actual fans."
[Love's] new book, "I Tried to Change So You Don't Have To: True Life Lessons" has revealed how she navigated numerous ups and downs and found her way to the top.
According to BET, Love and Mowry had been original hosts on 'The Real' as they both started out with the TV show which was launched in 2013.
Adrienne Bailon and Jeannie Mai have also hosted on the show with Tamar Braxton co-hosting from 2013 until 2016, and Amanda Seales who recently joined for a short period.
It would be recalled that a few weeks back, Mowry revealed on social media that she would be leaving the talk show after 7 years, as recounted by E!.
As it turned out, the actress and TV show host who didn't want to speak up about it initially, especially coming so closely after the sad news about her close friend, Naya Rivera's death, later explained that she wanted to clear it up for her fans because of some other reports that were coming out.
Mowry, reminiscing about her time on the 'The Real' shared about how much being on the show had meant to her--the friendships she'd made and the people she'd interviewed who would always be a part of her.
In a very touching message, she recounted all her achievements and blessings that came as a result of being a part of this show, adding that she is ready to move on and really looking forward to spending a lot of time with family and friends. To cap it, Tamera extended her love and gratitude to her co-hosts with these beautiful words:
"I love you, I will miss you and I will always be there for you...Thank you for teaching me, supporting me and loving all of me. Sisters forever."
Love has continued to dish out excellent comedy and dating advice on "The Real" in addition to her YouTube specials. Her new book, "I Tried to Change So You Don't Have To: True Life Lessons" has revealed how she navigated numerous ups and downs and found her way to the top.
As reported by Forbes, the book is providing a lot of inspiration. It features her journey--coming from a humble background in Detroit and making a headstart into her career-- and it contains a lot of interesting insights into comedy.