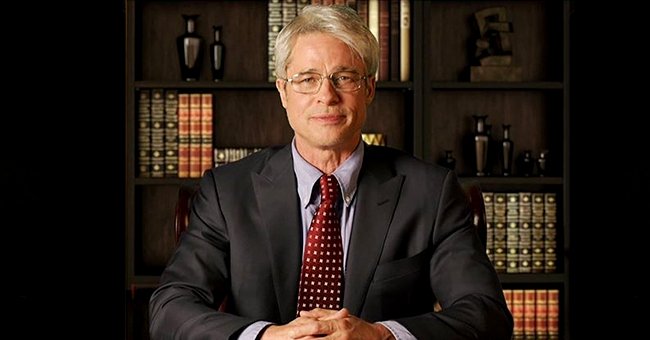 Instagram/nbcsnl
Brad Pitt Received an Emmy Nomination — Find Out What For
Brad Pitt is one of Hollywood's finest actors, and his recent nomination for an Emmy Award this year for his impersonation of Dr. Anthony Fauci on "SNL" is yet another testament to that.
On July 29, the TV show's official Instagram account revealed to its 3.9 million followers that the 56-year-old actor was among the celebrities vying for an Emmy Award. The announcement has so far amassed more than 50,000 reactions.
Pitt's fans were thrilled that he is once again nominated for an award. One fan expressed confidence that the actor will clinch the award.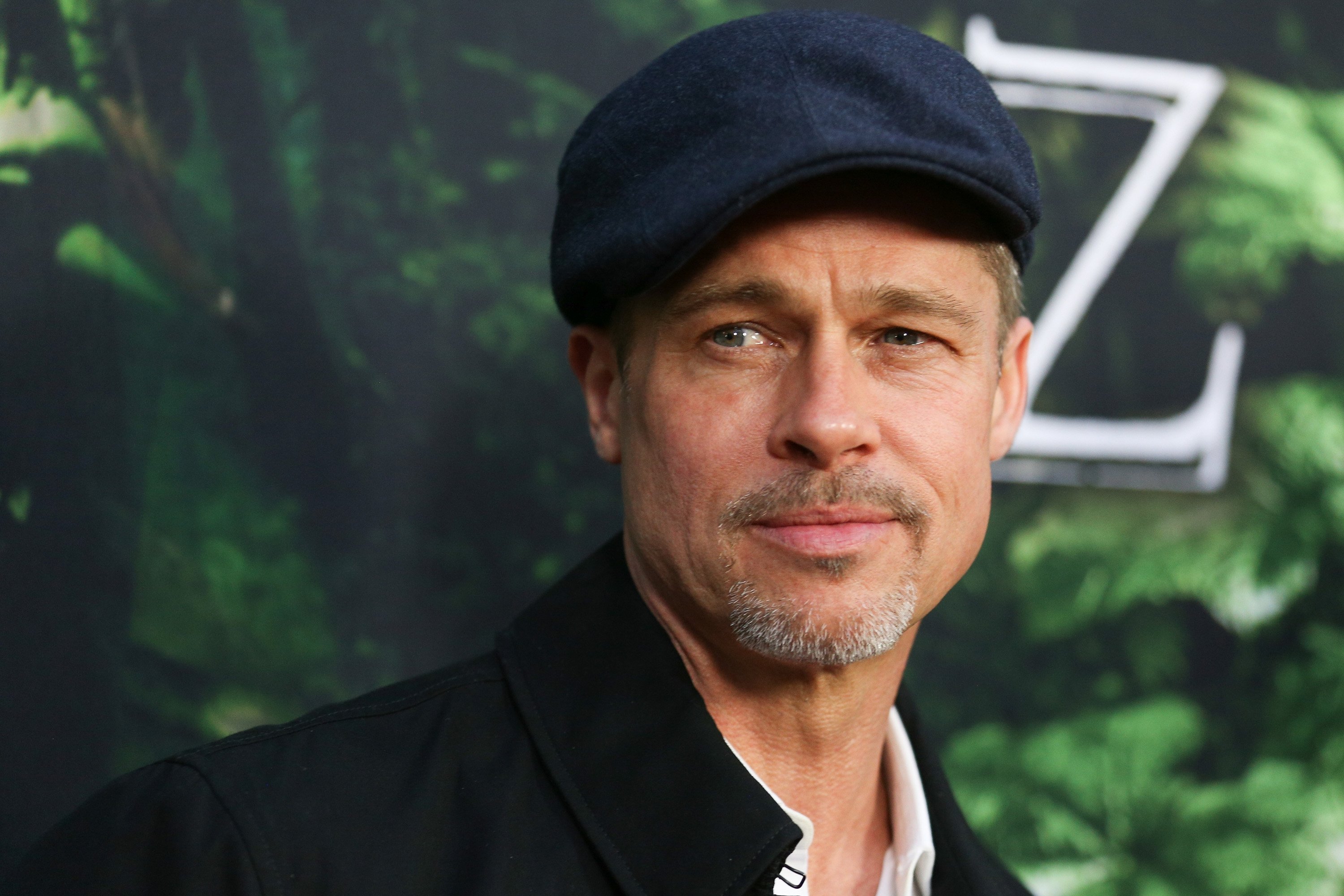 The multi-awarded actor Brad Pitt. | Photo: Getty Images
Like Pitt's surprise nomination, portraying Dr. Fauci on the SNL episode that aired on April 25 was also a surprise appearance. It was the actor's first appearance on the iconic show in more than 20 years, as reported by ET Online.
The real Dr. Fauci once said in a CNN interview that if someone were to impersonate him, he would prefer that it would be Pitt. The actor simply granted the physicist's request.
During his cameo, Pitt addressed the American people and poked fun at President Donald Trump's remarks about the coronavirus. The video lasted for more than 3 minutes.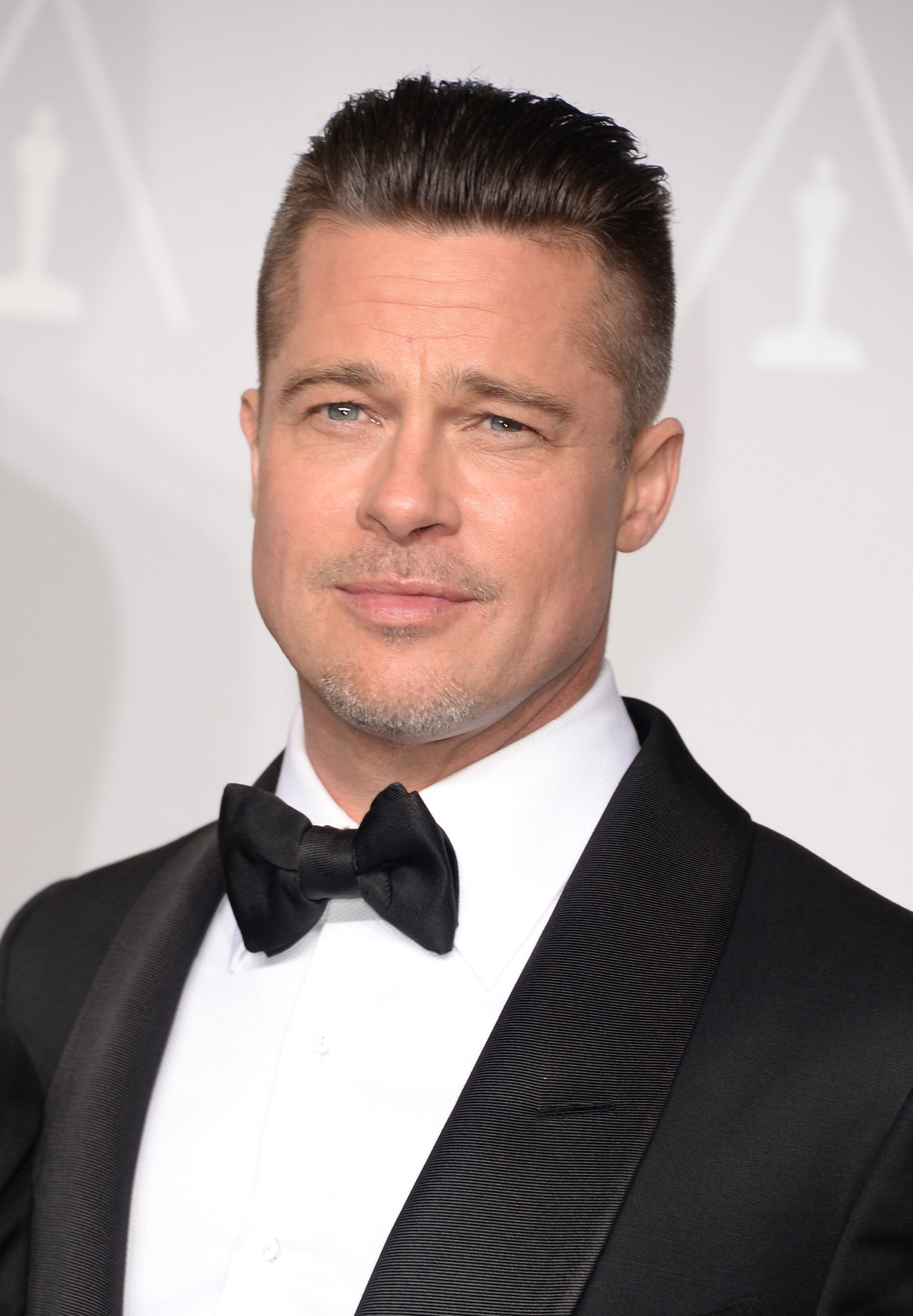 Brad Pitt during the 2014 Oscars in Hollywood, California. | Photo: Getty Images
This is Pitt's fourth time as an Emmy nominee. In 2015, he was nominated as an executive producer for the Outstanding Television Movie for Nightingale award, as reported by ET Online.
The year before that, the "Fight Club" star won the same category for the 2014 film "The Normal Heart." In 2002, he was nominated as an Outstanding Guest Actor for his appearance on the hit series, "Friends."
In one of the show's episodes, Pitt memorably portrayed Will Colbert, acting alongside ex-wife Jennifer Aniston's character, Rachel Green.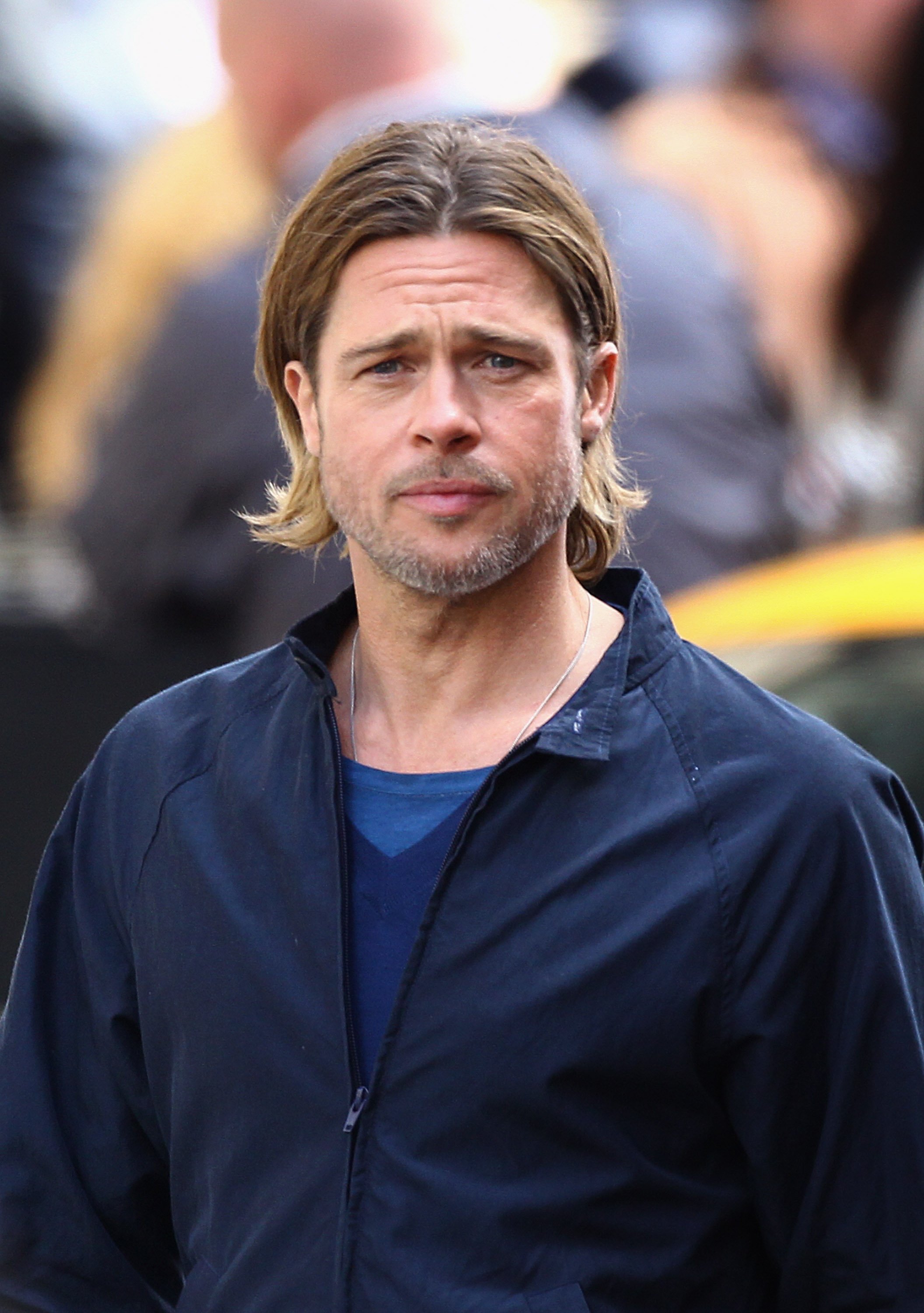 Brad Pitt during his scene in the 2014 film "World War Z" in Glasgow. | Photo: Getty Images
Dr. Fauci is the director of the National Institute of Allergy and Infectious Diseases in America. While busy helping combat the current crisis, he shared a light moment during which he admitted to being a fan of Pitt, as reported by USA Today.
Dr. Fauci was amused by Pitt's hilarious impersonation during the three-minute show. He said that Pitt "did a great job." He added:
"I think he showed that he is really a classy guy when at the end he took off his hair and thanked me and all of the health care workers."
Towards the end of Pitt's performance as Dr.Fauci, the actor took off his costume and delivered a touching message to the physician. Pitt admired how Dr. Fauci stood up as leader, guiding the Americans on how to combat the deadly virus, as reported by CNN.
He thanked Dr. Fauci for addressing the serious disease in a calm way. He also thanked the frontline responders for working tirelessly in protecting the nation against COVID-19.
Aside from the recent nomination, Pitt won in February the best supporting actor award at Oscars for his performance in the 2019 film, "Once Upon a Time in Hollywood." He starred in the film alongside Leonardo DiCaprio and Margot Robbie.
Despite his massive success in Hollywood, Pitt also had his share of struggles. After his 2016 split from Angelina Jolie, Pitt stopped drinking alcohol. He credited Bradley Cooper for helping him get over his alcohol addiction.
In his acceptance speech at the recent Golden Globe Awards, he thanked Cooper for getting him sober. Pitt spent more than a year in an all-male Alcoholics Anonymous group for his sobriety journey.
Please fill in your e-mail so we can share with you our top stories!