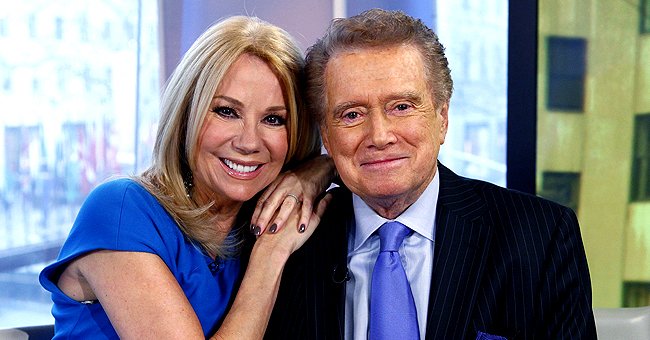 Getty Images
Regis Philbin and Kathie Lee Gifford Were Co-hosts and Friends — inside Their 35-Year Bond

Kathie Lee Gifford was Regis Philbin's tv partner for over a decade. Learn about the pair's lasting friendship even after they went their separate ways career-wise.
Regis Philbin's mark on television will forever remain. When the talk show host passed away at 88, he was beloved by many. Not least of all by his former co-host, Kathie Lee Gifford.
The tv duo brought a new dynamic onscreen when they hosted "The Morning Show" together in 1985. Three years later, they turned it into the long-lasting "Live! with Regis and Kathie Lee."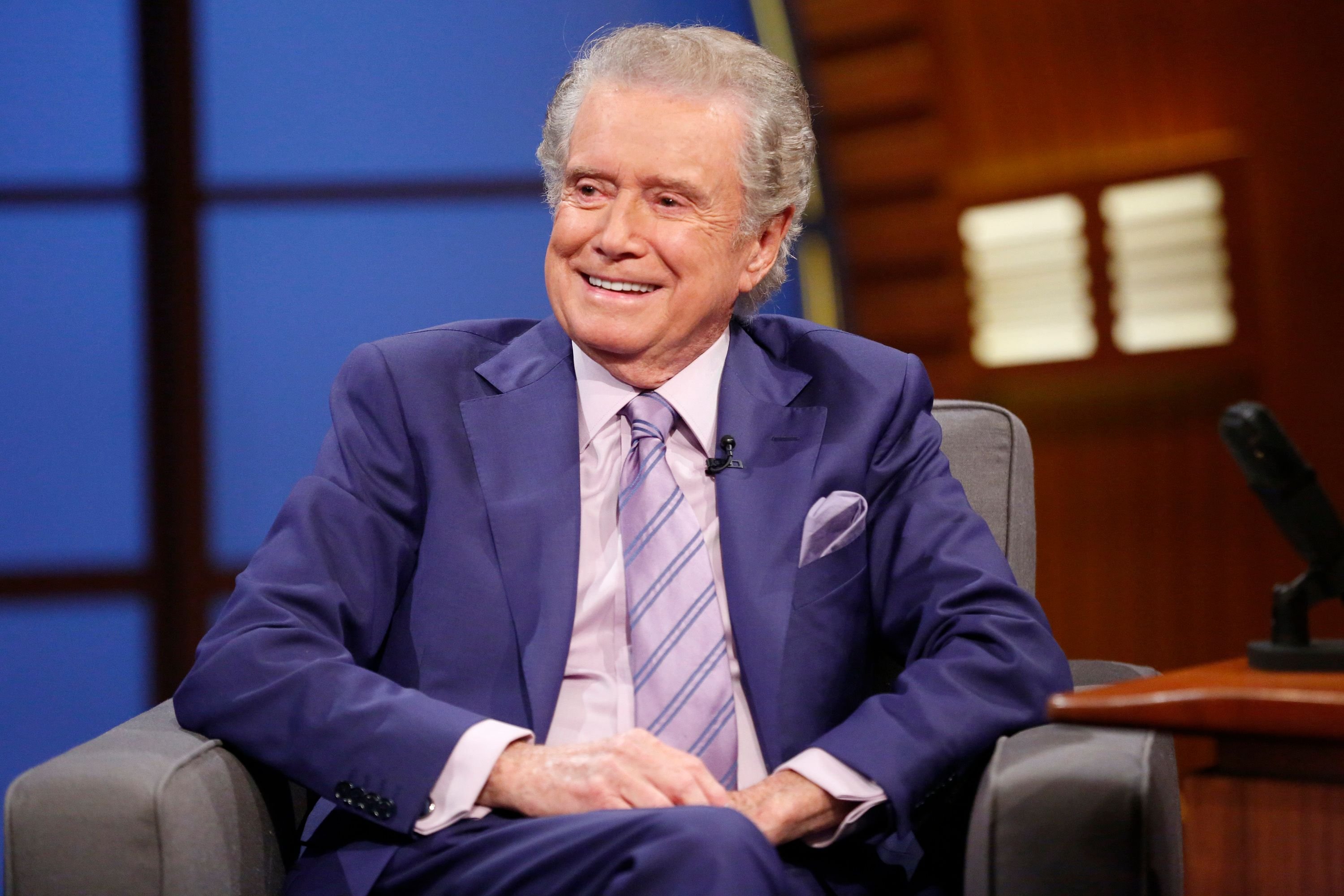 Regis Philbin during an interview on "Late Night with Seth Meyers" on July 16, 2014 | Photo: Lloyd Bishop/NBCU Photo Bank/NBCUniversal/Getty Images
WHY GIFFORD AND PHILBIN WERE SUCH A GREAT PAIR
Gifford and Philbin's chemistry and down to earth conversations made the show successful. In a 1988 interview, Gifford explained how Philbin did that on purpose, making sure to talk about the "smaller things" that others could relate to.
Philbin once noted that the show worked because he and Gifford "enjoyed each other." As for Gifford, she always saw the young boy in Philbin regardless of his age.
She wrote the introduction to his 1995 autobiography titled, "I'm Only One Man!" In it, Gifford highlighted Philbin's lasting modesty, humility, and cautionary nature.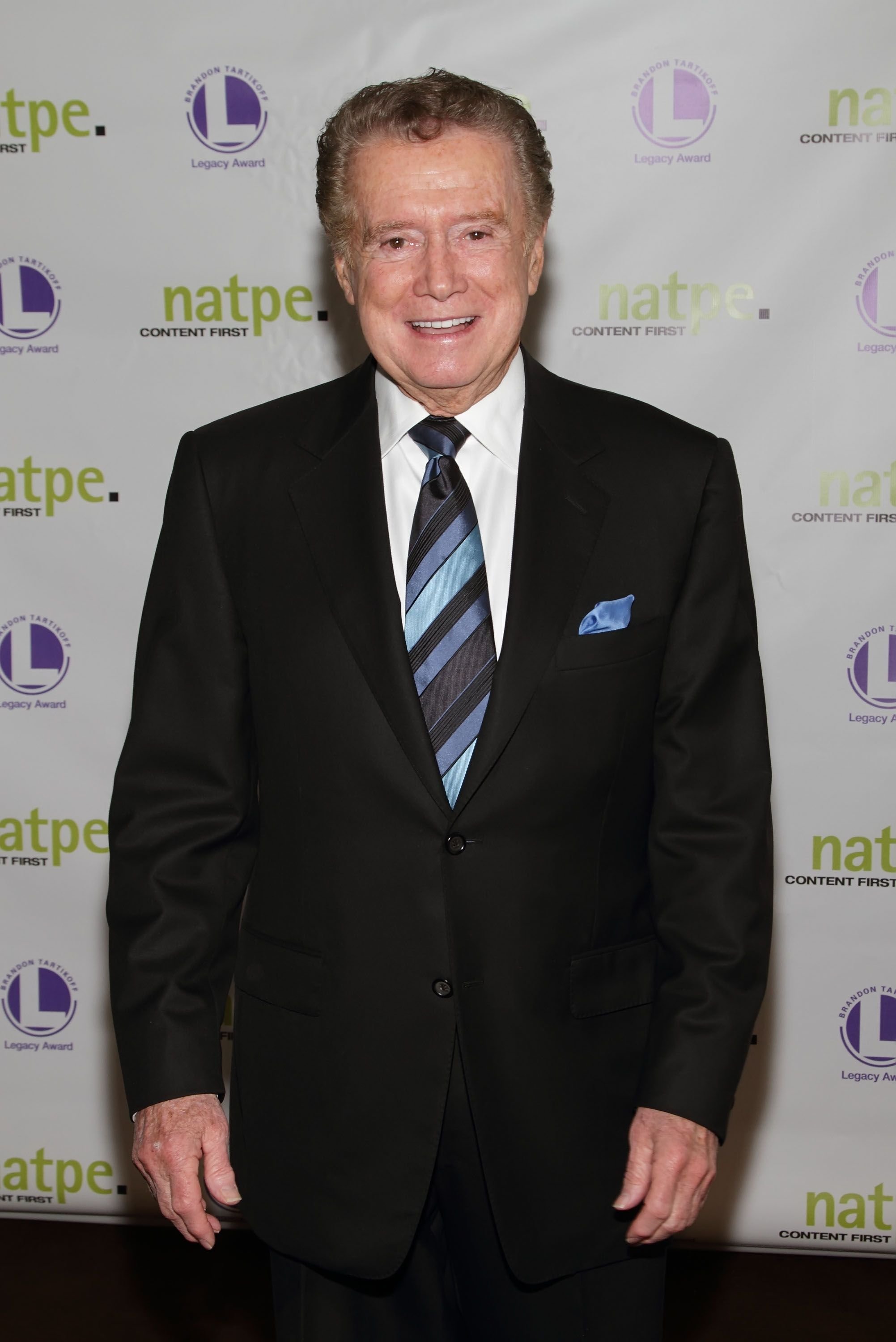 Television host Regis Philbin a the 8th Annual NATPE Brandon Tartikoff Legacy Awards at Fontainebleau Miami Beaci in Miami Beach, Florida | Photo: Alexander Tamargo/Getty Images
GIFFORD LOOKED AT PHILBIN AS A CREATIVE EQUAL
Yet Gifford also knew Philbin was a professional — confident in his craft. In a 2019 interview, Gifford recalls how she felt like she had met her creative doppelganger in Philbin.
Right away, she could tell they were going to make magic. They did so until 2000 when Gifford left and was replaced by Kelly Ripa. Ripa and Philbin parted ways for the most part when he subsequently left the show.
Meanwhile, Gifford and Philbin remained dear friends long after their tv separation. In 2012, the pair had a reunion on "The Today Show," which was Gifford's new home alongside co-host Hoda Kotb.
PHILBIN WOULD HAVE LIKED TO WORK TOGETHER AGAIN
In 2015, Philbin revealed that he and his wife, Joy, often visited Gifford and her husband, Frank, in Connecticut. Sadly, Frank passed away that year.
Around that time, Philbin said he was open to working with Gifford again. In contrast, Gifford said she would not want to do it because they see each other more now than they ever did before.
The pair did meet up again publicly during the Broadcasting & Cable Hall of Fame event in October 2015 when Gifford received her induction. Philbin showed up to support her and, of course, insert some laughter.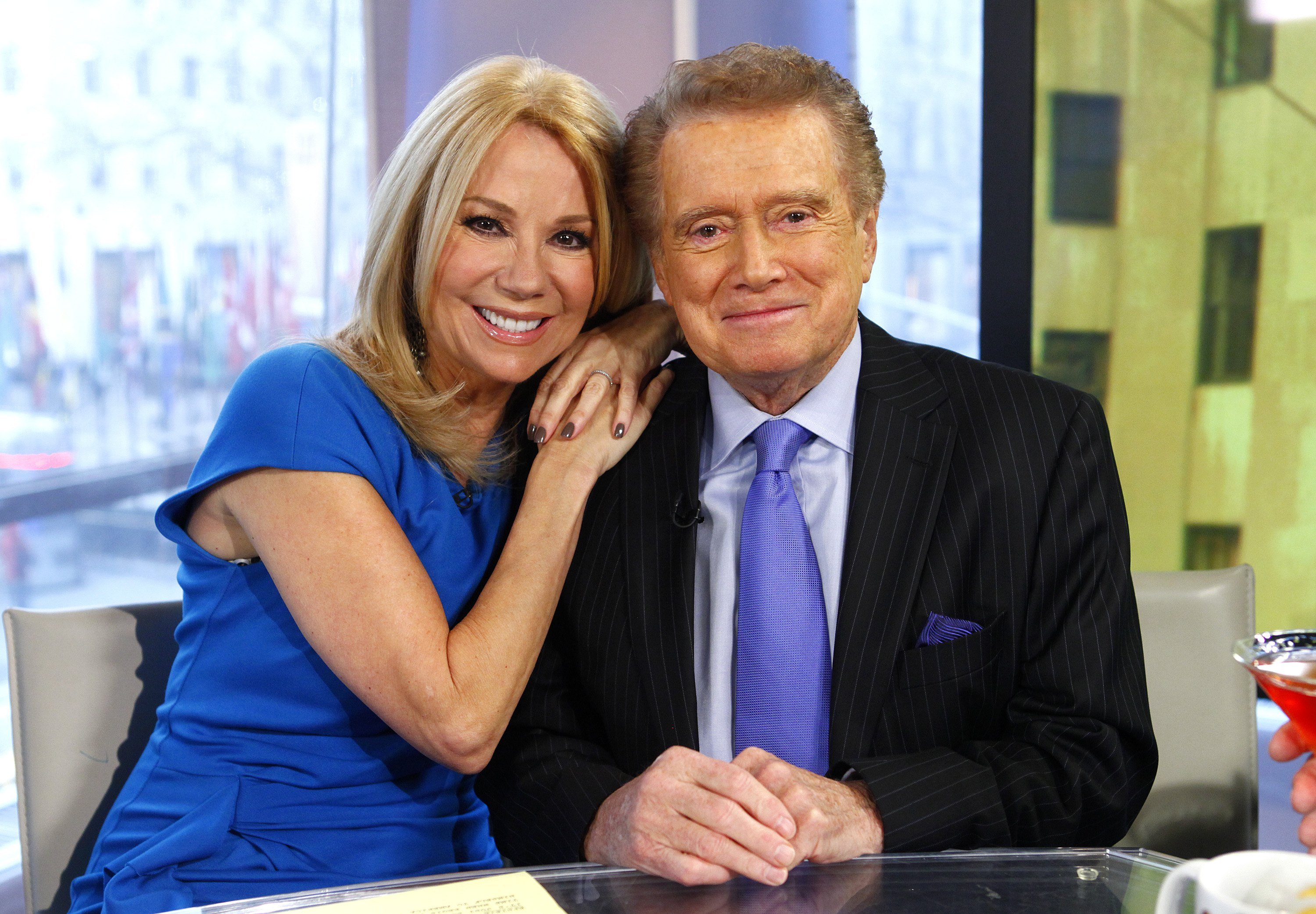 Kathie Lee Gifford and Regis Philbin appear together on "The Today Show" on January 19, 2012 | Photo: Getty Images
REMEMBERING THEIR TIME TOGETHER AND COMMEMORATION
"Eight years with this one, and so-so, you know?" he joked, referring to Gifford's co-host, Kotb. He also called his former co-host, "smart," and beautiful" in a sweet tribute during the event.
When Gifford was on her way out from "The Today Show" in 2018, Philbin reiterated his fondness for their time together. In a heartfelt message, he said, "the best part of my tv life was in the 15 years I spent with you."
After Philbin's death, Gifford also talked about the time they spent together in front of cameras. In an Instagram post honoring him, she wrote:
"I simply adored him, and every day with him was a gift. We spent 15 years together bantering and bickering and laughing ourselves silly -- a tradition and a friendship we shared up to this very day."
GIFFORD'S LAST VISIT TO PHILBIN AND RIPA'S REACTION
On a visit to the "Today Show," Gifford recalled that her last visit to Philbin was merely two weeks before his death. She knew then that Philbin's health was failing him and wondered if it were the last time they would see each other.
Gifford said she was thankful for the time, regardless. Elsewhere, Ripa got emotional in her on-air tribute to Philbin. On her show, "Live with Kelly and Ryan," the tv-personality recounted hearing the tragic news.
She was with her family, so she had some support to help her through it. Ripa's voice began breaking as she talked about an expectation that Philbin would somehow have made it longer.
From his start on NBC in 1955 to landing his own tv show in 1961 called "The Regis Philbin Show," he certainly was around long enough to give quality television and become a tv icon.
Please fill in your e-mail so we can share with you our top stories!