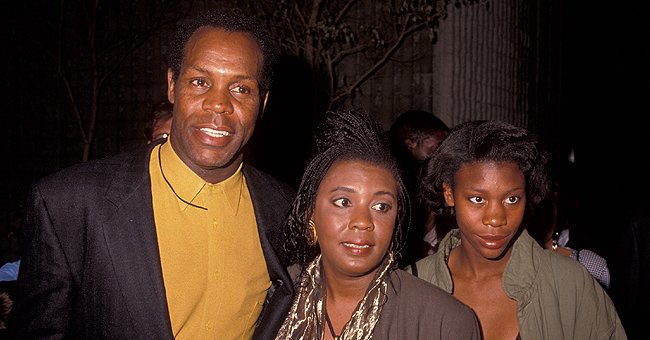 Getty Images
Meet Danny Glover's Wife of 25 Years — Facts about Asake Bomani Who Is the Mom of His Only Daughter

74-year-old American actor Danny Glover has been married twice, first to Asake Bomani with whom he was married from 1975 to 2000.
The relationship Danny Glover had with his ex-wife Asake Bomani is one that could be described as special. From the moment he first saw her, the actor and political activist knew she was meant for him.
In an interview with Independent, Glover recalled that special day with fondness. He was in college at the time and spotted her. Being shy to approach Bomani, Glover stood outside her English class and waited for her to come outside.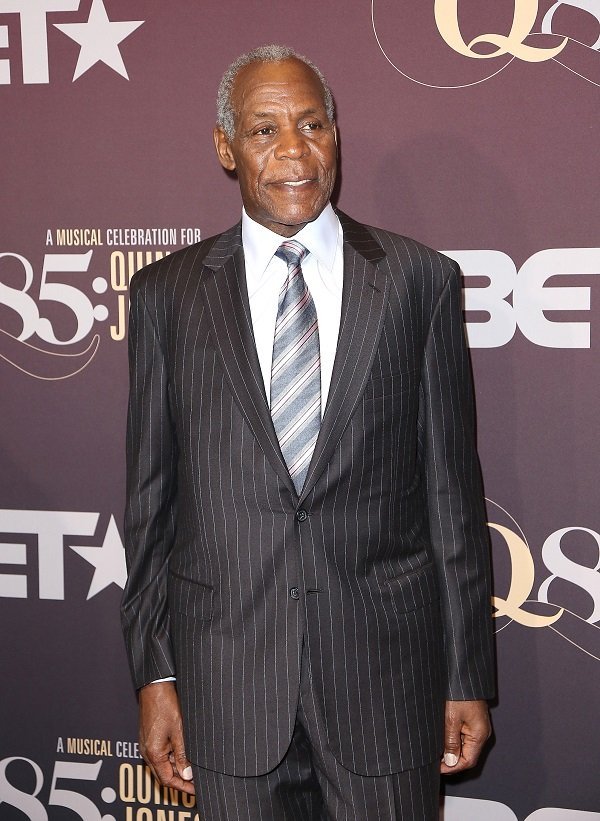 Danny Glover in Los Angeles, California on September 25, 2018 | Photo: Getty Images
When she did, he said hi to her and walked away. According to Glover, he was greatly awed by Bomani that a great orator like him could not find the right words to tell her at their first meeting.
In a People article, he revealed that he was always infatuated with Bomani who was a jazz singer, adding that she had a strong sense of morality and high self-esteem.
Bomani backed her man up when he quit his job as an evaluator to join the Black Actors' Workshop of the American Conservatory Theatre in the 1970s, supporting him all through the way and reaping the success that came years later.
She said she and Glover had been friends for long and that it was as though they grew up together and her only complaint about him was that he tended to love people unconditionally.
Despite his lovable personality, Glover does not wish to be addressed as a role model.
The couple shares a daughter, Mandisa, who is very fond of her mother and posts about her on Instagram, especially on Bomani's birthday. On July 7, 2019, Mandisa shared a picture of her mom carrying her as a toddler.
In the caption, she noted that it was a privilege and a blessing to have Bomani as her mother and wished her a happy birthday. Mandisa could not keep calm about her mom's birthday this year, first posting a tributary post to her on July 2, writing,
"WCW is almost over still time in the world to celebrate this gorgeous amazing woman I am fortunate to call my mother isn't she lovely tho [sic]."
On July 7, Mandisa again celebrated her mother's birthday, sharing pictures of both of them together, confessing her love for her in the post's poetic caption.
Glover filed for divorce from Bomani on February 4, 1999, citing irreconcilable differences. The divorce was finalized in 2000, with Glover remarrying Eliane Cavalleiro in 2009.
Glover has played different roles in movies. One movie that comes to mind is "The Color Purple" where he portrayed the villainous character of an abusive and bitter man, a role that was miles away from his real-life persona as a kind, warmhearted, gentleman.
The actor has learned so much during his lifetime and shared those lessons with People's Jason Lynch in a 2007 interview, including the fact that there was no place like home and the importance his voice holds over his career.
Despite his lovable personality, Glover does not wish to be addressed as a role model and told The Baltimore Sun in a 1990 interview that he hated the tag and never talked about being a role model.
Please fill in your e-mail so we can share with you our top stories!