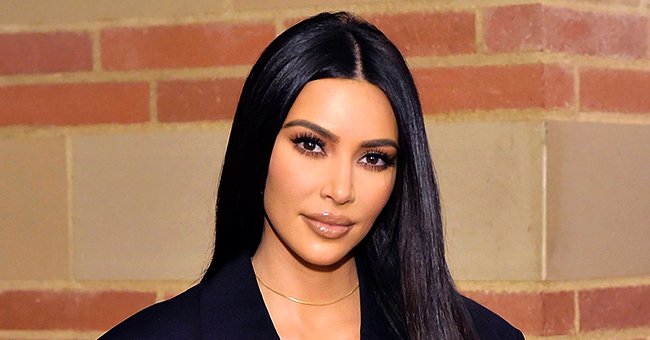 Getty Images
Check Out This Cute Picture of Psalm West and True Thompson Shared by Kim Kardashian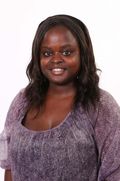 Kim Kardashian posted an adorable photo of her niece, True Thompson and youngest son, Psalm West as she gushed over the close bond the two cousins shared.
Kim Kardashian has had a tough couple of weeks amid her husband, Kanye West's alleged bi-polar episode. Their fallout was quickly made public after Kanye aired his issues on Twitter. The rapper also mentioned personal details about their family during his presidential rally in South Carolina.
The couple has been living separately while Kanye focuses on his music, fashion collection with Gap, and presidential campaign in Wyoming.
Reports surfaced that Kanye was avoiding Kim's attempts to contact her after he alleged that she tried to fly in a doctor to have him involuntarily admitted to an institution. After several days, the reality star flew to their ranch in Wyoming in what appeared to be an attempt to work out their issues.
However, photos captured by paparazzi of Kim and Kanye together in a vehicle showed the couple engaged in a very contentious conversation that left Kim in tears.
A trip to Wyoming is usually a place for relaxation and provides a time for family bonding with Kim and her family. Unfortunately, the latest trip ended with the reality star returning alone on her private jet.
However, she seems to have found solace in her family upon her return. Kim shared an adorable photo of her youngest son, Psalm West and her niece, True Thompson.
True looked stylish in a floral dress while standing with Psalm. The toddler accessorized her look with earrings and a gold chain with a matching bracelet. She was also dressed in animal-print sandals. In her caption, Kim gushed:
"These two are besties. True and Psalm."
Psalm was styled in Kim and Kanye's favorite dark pastel colors in a matching maroon t-shirt and shorts. The toddler was also sporting a gold bracelet like his cousin True.
One fan commented on the photo, saying, "awwwww, they both are so cute, they are twins. Another person, added, "they could pass as siblings." Khloe Kardashian also gushed over Pslam and True.

Khloe Kardashian commented on Kim Kardashian's photo of True Thompson and Psalm West | Source: Instagram.com/kimkardashian
Only days earlier, Kim shared another photo of her family. The "Keeping Up with the Kardashians" star posted a picture of herself with her two children, Saint and North.
Many fans questioned Kim under her post if she was headed for divorce. Although Kanye apologized to Kim publicly, the couple has not hinted at the possibility of a split.
Please fill in your e-mail so we can share with you our top stories!