Tracy Morgan and Megan Wollover File for Divorce — Inside Their 10-Year Relationship
Tracy Morgan and his wife, Megan Wollover filed for divorce after almost five years of marriage. Get to know a few of the details behind the couple's 10-year relationship.
Tracy Morgan and his wife Megan Wollover recently announced that they were divorcing after five years of marriage. The couple had been together for ten years.
The former model and comedian have one child together,  a seven-year-old daughter named Maven Sonae Morgan.
This will be Morgan's second divorce. He was married to Sabina Morgan and they had three children together. They divorced after 23 years of marriage.
According to People, Morgan was introduced to Wollover when they met on a blind date. Almost four years after their first meeting, he gushed to people that it was love at first sight and he knew that she would one day be his wife.
Wollover told Inside Weddings that Morgan proposed to her in San Francisco while they were in a jewelry store for what she thought was just a stop to get one of his chains cleaned.
In 2011, the couple announced their engagement on the red carpet at the Emmy Awards. They welcomed their daughter in 2013 and wed the following year in a lavish wedding on an estate in Wollover's home state of New Jersey.
Morgan and Wollover's wedding was postponed for over a year after he was involved in a near-fatal car accident. In an interview with Essence, Wollover recalled being by Morgan's side through his recovery. She explained:
"When you choose to share a life with somebody, you want to choose the partner that's going to ride with you through the good and the bad."
Wollover also explained to Essense that the public had a lot of misconceptions about their relationship because of their 18-year age difference and the fact that she used to be a model.
Wollover revealed that she is extremely family-orientated and hands-on when it comes to running her household and raising their daughter.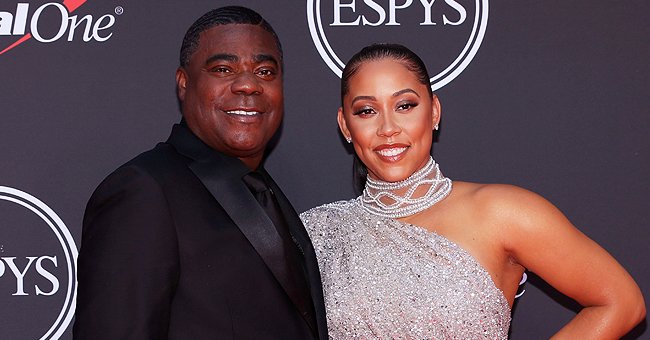 The couple has not revealed the reason behind their split. In their statements to the media, they both said that they hoped the public would respect their privacy.