Nicole & Eddie Murphy's Daughter Zola Shares a Pic Wearing Matching Bathrobes with Her Sister
Actor Eddie Murphy's daughters Zola Ivy Murphy and Bella Zahra Murphy looked stunning in a recent mirror selfie posted on Zola's Instagram page.
Actor and comedian Eddie Murphy's daughter, Zola Ivy Murphy, recently shared a stunning photo of herself having some quality self-care time with her sister, Bella Murphy. The caption of her post read:
"So do you guys think the aliens are benevolent?"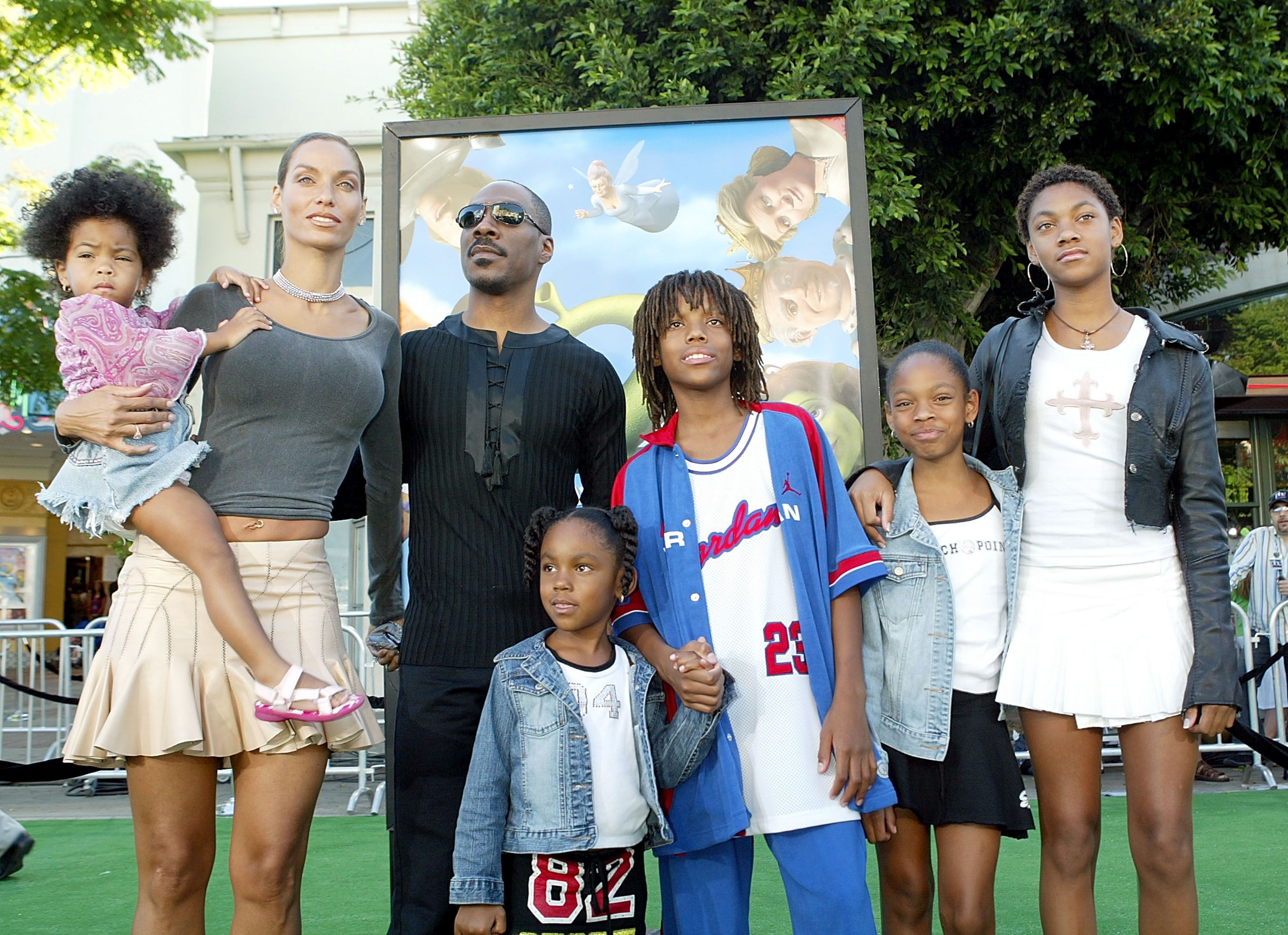 While many of Zola's fans were concerned with her caption and the question it posed, others were more interested in how beautiful the sisters looked. 
Zola was wearing a beige-colored bathrobe with a white towel wrapped around her hair in a turban style. While she held her phone up to capture the mirror selfie, her sister, Bella was standing by her side in a similar bath obe with her dark curls hanging loose.
Both girls looked stunning and their mom, Nicole, joined the several other comments to fawn over the duo by dropping several red heart emojis in the comments.
Zola is the sixth of Eddie's ten children with five women, but the fourth of his five children with her mother, his former wife, Nicole. The 20-year-old was born on December 24 in 1999, six years after her parents tied the knot. 
Bella, on the other hand, turned 18 in January and she is the fifth and youngest of Eddie's children with his ex-wife. She was born in January 2002, four years before her parents officially got divorced.
Zola and her mother, Nicole, have been said to share a striking resemblance several times, and the mother and daughter share an undeniable love for fashion. 
The 20-year-old beauty is reportedly following in her mother's footsteps unsurprisingly. She is chasing a career path in modeling. Nicole used to be a model back in the day and a pretty good one too!
In 2019, Zola worked with Coachella Fashion Line and revealed in an interview that she was a particularly artistic person who enjoyed expressing herself through her clothes and jewelry.
Zola and her younger sister, Bella, are only two of their parents' five children. Their other siblings are brothers Miles and Shayne, and their older sister, Bria. 
Eddie's other five kids come from four other women. He shares his oldest son, Eric, with another former girlfriend, Paulette McNeely. The actor has a son, Christian, with Tamara Johnson, and a daughter named Angel, with former pop star Mel B.
Most recently, his last two children are his son, Max, and his daughter, Izzy, whom he shares with his current fiancée, Australian model and actress, Paige Butcher.
Despite being just two of many, Zola and her sister Bella are loved just as dearly and equally by their father as their eight other siblings. In 2018, the actor was seen in a rare photo that featured all ten of his children. 
Being the daughters of such an iconic man like Eddie Murphy definitely has its perks, and although he has not been on screen for a while, the actor will be making a return to the screens for a sequel to his 1988 film, "Coming to America." The girls must be proud of their dad just like he must be proud of them.