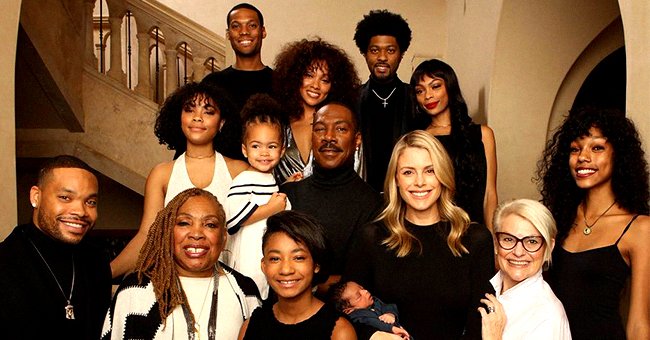 Instagram/bria_murphy
Eddie Murphy's 10 Kids Who He Fathered with 5 Different Women
Eddie Murphy has a large blended family of ten children from five different women. Get to know each of the comedian's children from his tight-knit family.
Comedian, Eddie Murphy is the proud father of ten children. His large blended family comes from his relationship with five women. He told Ellen DeGeneres that he gets mixed reactions from people when they find out.
Eddie revealed that men tend to look at him, like he is crazy, and wonder how he can afford to raise so many children.
As for women, he said they give a different reaction. He joked, "and women, it's kind of like, something sexy about it, I think. Eddie Murphy must be doing this thing. Eddie Murphy be getting it in."
After a short relationship with Paulette McNeely, Eddie became a father for the first time in 1989 when he welcomed his first son, Eric.
A year later, he welcomed another son, Christian, with Tamara Hood. It is reported, Eric has chosen not to follow in his famous father's footsteps and lives a life out of the limelight.
However, Christian was bitten by the acting bug and had starred in "The Shield," "Cougars Inc," and a documentary titled, "Love Cures Cancer: Take a Chance on Love II."
In 1993, he married model Nicole Murphy, and the couple had five children together before they divorced in 2006. Their children are named Zola, Miles, Bella, Shayne, and Bria.
Shayne and Bria have both pursued careers in acting and modeling. While Shayne chooses to focus more on modeling, Bria has concentrated on acting and starred in "Amateur Night" and "The Perfect Match."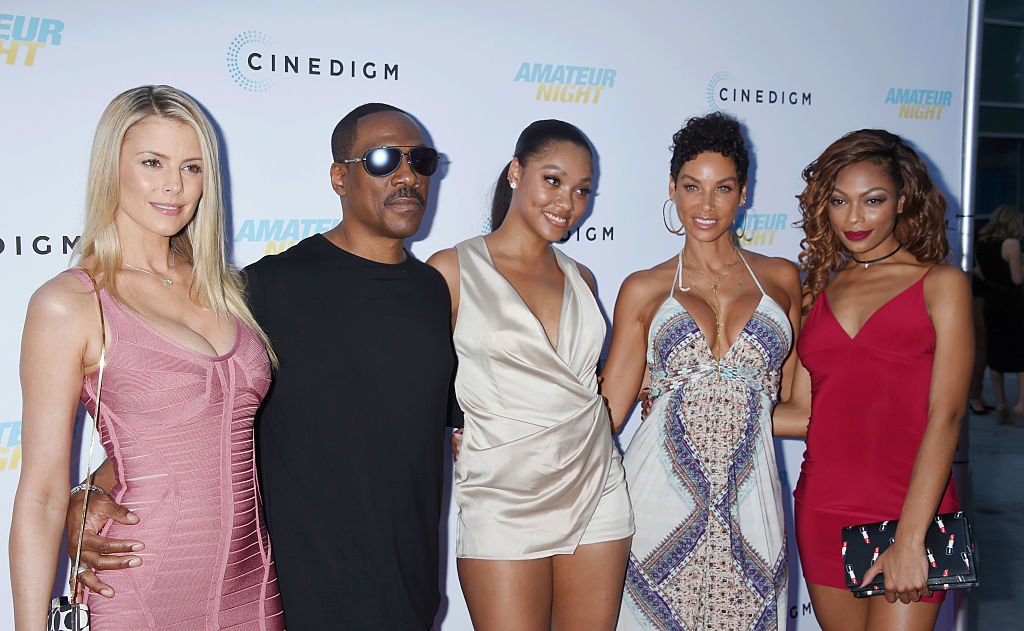 Paige Butcher, Eddie Murphy, Bria Murphy, Nicole Murphy, and Shayne Murphy arrive at the premiere for "Amateur Night" on July 25, 2016, in Hollywood, California | Source: Getty Images (Photo by Jeffrey Mayer/WireImage)
In December 2006, Spice Girls singer Mel B announced that she was pregnant with his eighth child, a girl named Angel. They engaged in a public battle that ended when her child's paternity was confirmed.
Rounding up his family, Eddie has two children with his fiancée Paige Butler. The couple has been dating since 2012 and has a son named Max and a daughter named Izzy.
In 2019 he became a grandfather for the first time when Miles and his girlfriend, Carly Olivia, had a daughter together named Evie.
According to PEOPLE, Eddie shared that despite having his son and granddaughter so close in age, he admitted, "there's no higher blessing than having a child. There's no sweeter blessing than seeing your grandchild."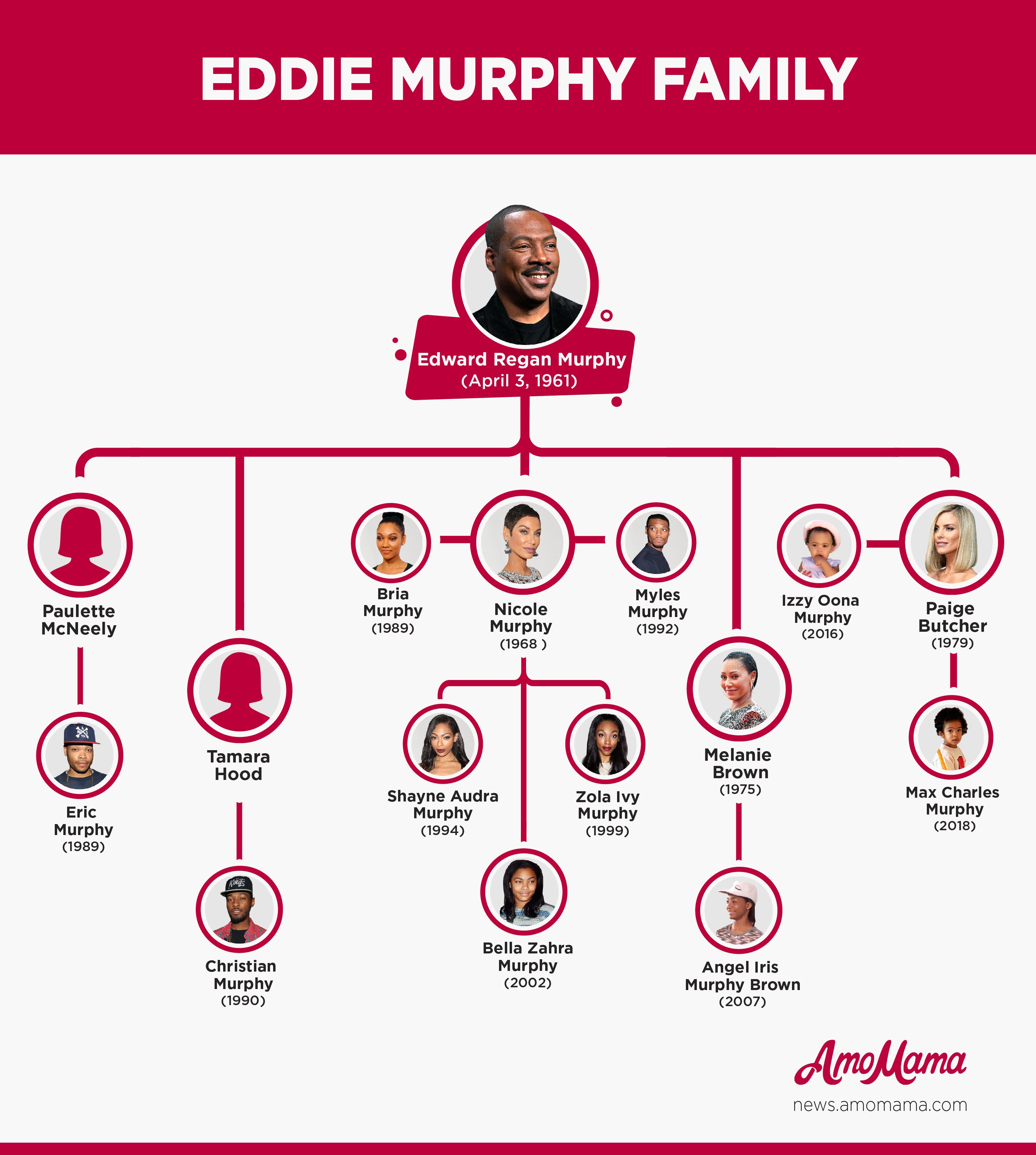 Eddie Murphy Family Tree / amomama.com
Please fill in your e-mail so we can share with you our top stories!