Princess Diana's 'Travolta Dress' Was Allegedly Her 'Favorite' — Facts about the Iconic Gown
The world watched in fascination as Princess Diana danced with actor John Travolta during a party at the White House in 1985.
The late Royal, who died in a tragic car crash in Paris in 1997, had one of her most memorable moments during that event. Eyes were also fixed on her Victor Edelstein-designed dress.
It is said to be her favorite gown, having worn it on several occasions. Here are some more little-known facts about the iconic dress.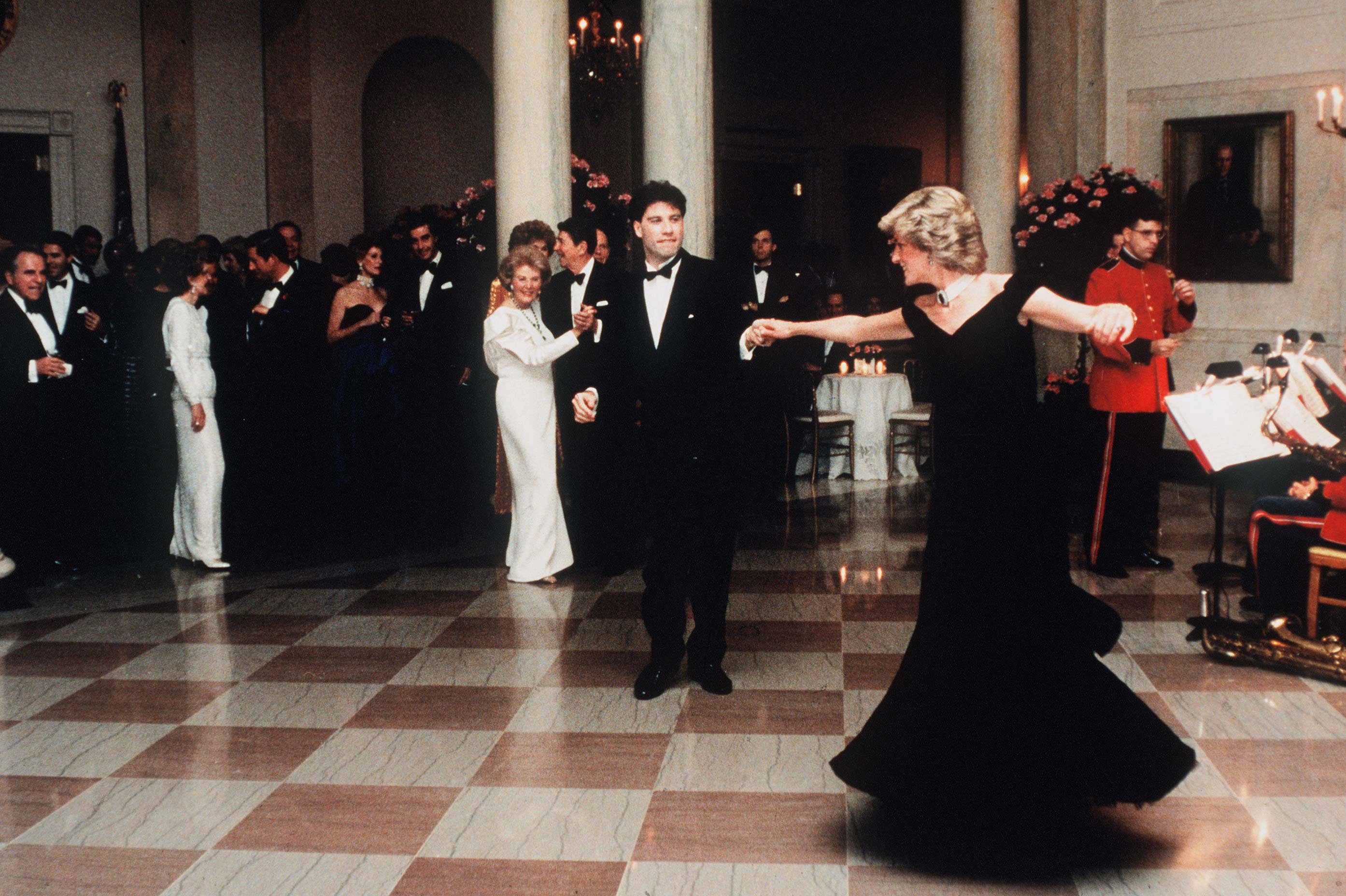 IT'S HER MOST-WORN GOWN
Dubbed the "Travolta Dress," the late Princess Diana reportedly wore it at public events for as many as eight times.
The beloved princess also donned the gown in the premiere of the 1988 film, "Wall Street," in London. During this event, she met actor Michael Douglas.
Their purchase of the evening dress came over 20 years after it was first taken out of Kensington Palace.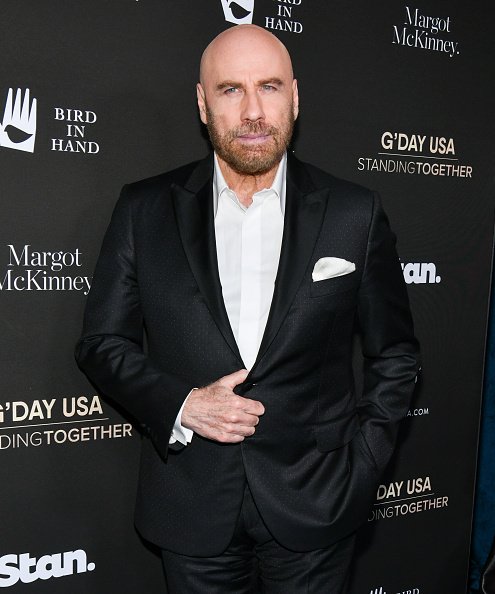 Two years later, she wore the familiar dress at a banquet in former West Germany just before the historic fall of the Berlin Wall in 1989.
In the early 1990s, she was photographed wearing the gown for a portrait. In 1997, she donned it for another portrait for Lord Snowdon.
Although she wore it on quite a few other occasions, it was during her dance with Travolta that forever etched the dress in people's memory. 
The acclaimed actor was visibly mesmerized. He later gushed over the moment, describing it as "like a fairy tale."
SOLD FOR A WHOPPING PRICE
In 2019, the iconic gown was acquired by Historical Royal Palaces (HRP) for $347,000. The independent charity that aims to preserve the heritage of palaces in the UK.
Their purchase of the evening dress came over 20 years after it was first taken out of Kensington Palace. They included the evening dress in the Royal Ceremonial Dress Collection.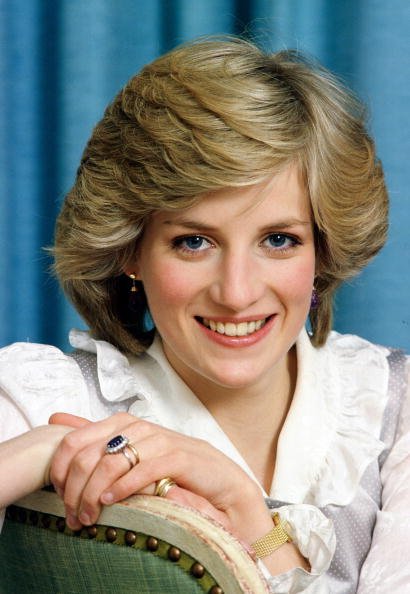 For all the public attention it received, the "Travolta Dress" is not the only iconic dress that Princess Diana wore and captured people's fancy. Auctioneer Kerry Taylor said:
"There are three iconic images of Diana: this dress, the wedding dress, and the 'revenge dress.'"
She wowed and intrigued the public when she wore what later became known as her "Revenge Dress." She wore the fitted black off-the-shoulder dress at a gala in London in June 1994.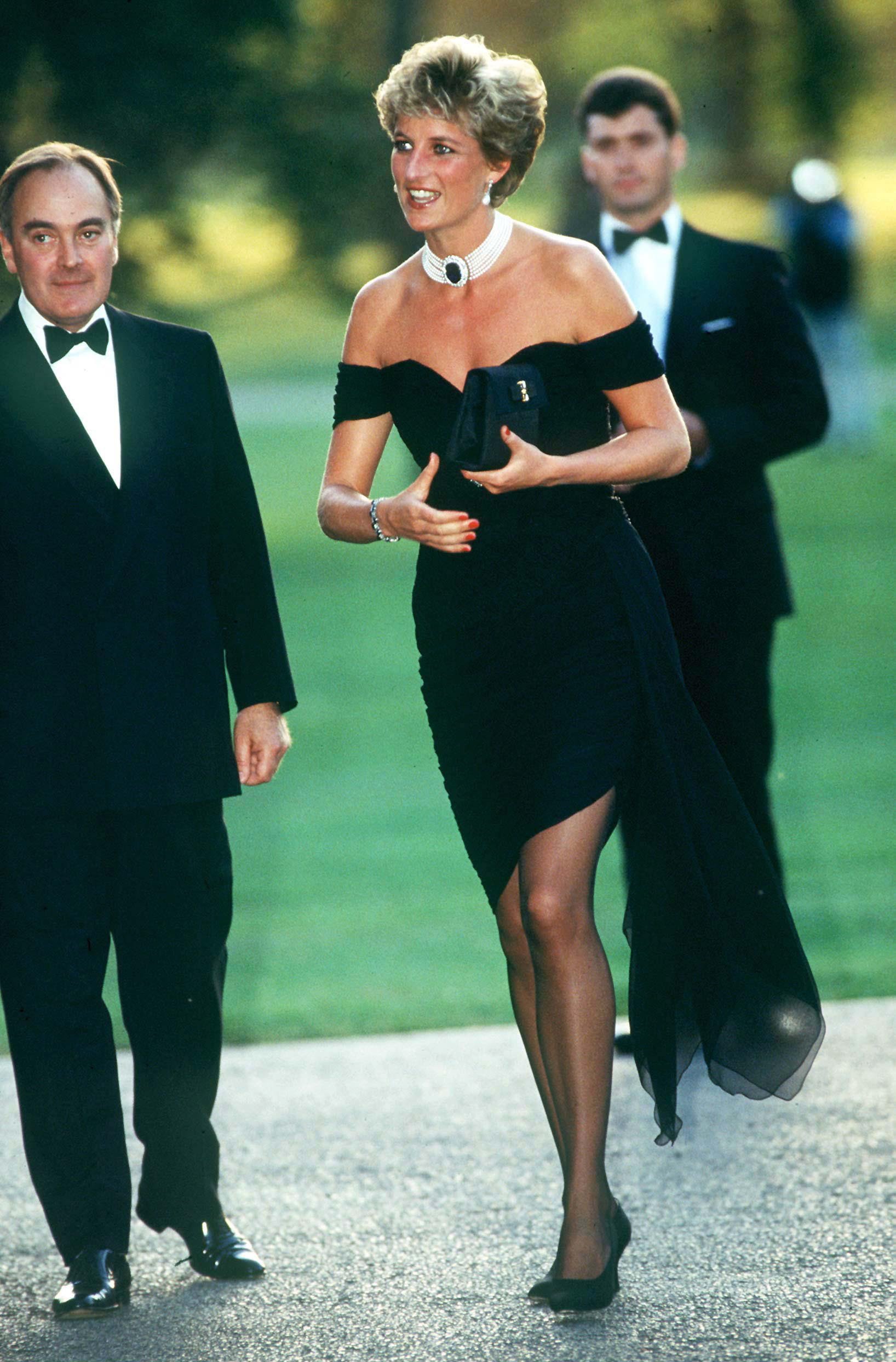 Members of the Royal Family are rarely – if never – seen in public wearing such a revealing dress, which features an asymmetrical hemline with a chiffon train.
It became known as her "Revenge Dress" because she wore it on the same night a documentary aired about Prince Charles' confession of his affair with Camilla Parker-Bowles.