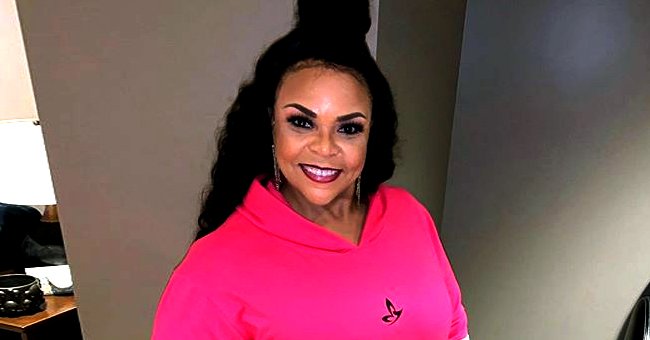 Instagram/davidandtamela
Check Out Tamela Mann's New Hairstyle and Slimmer Physique in a Video with Her Husband David
Gospel singer Tamela Mann who has been on an epic weight loss journey looked beautiful with her sleek short hair and black outfit in a recent video shared on her joint Instagram page with her husband, David Mann.
Award-winning singer Tamela Mann and her husband, David Mann, are among the most admired couples in Hollywood. The pair share palpable chemistry that makes those watching from the outside believe in love again.
Over the years, the cute couple has grown inseparable and regularly works on the same television or film productions. Even more intriguing is the fact that they share the same Instagram account and many other things in their marriage.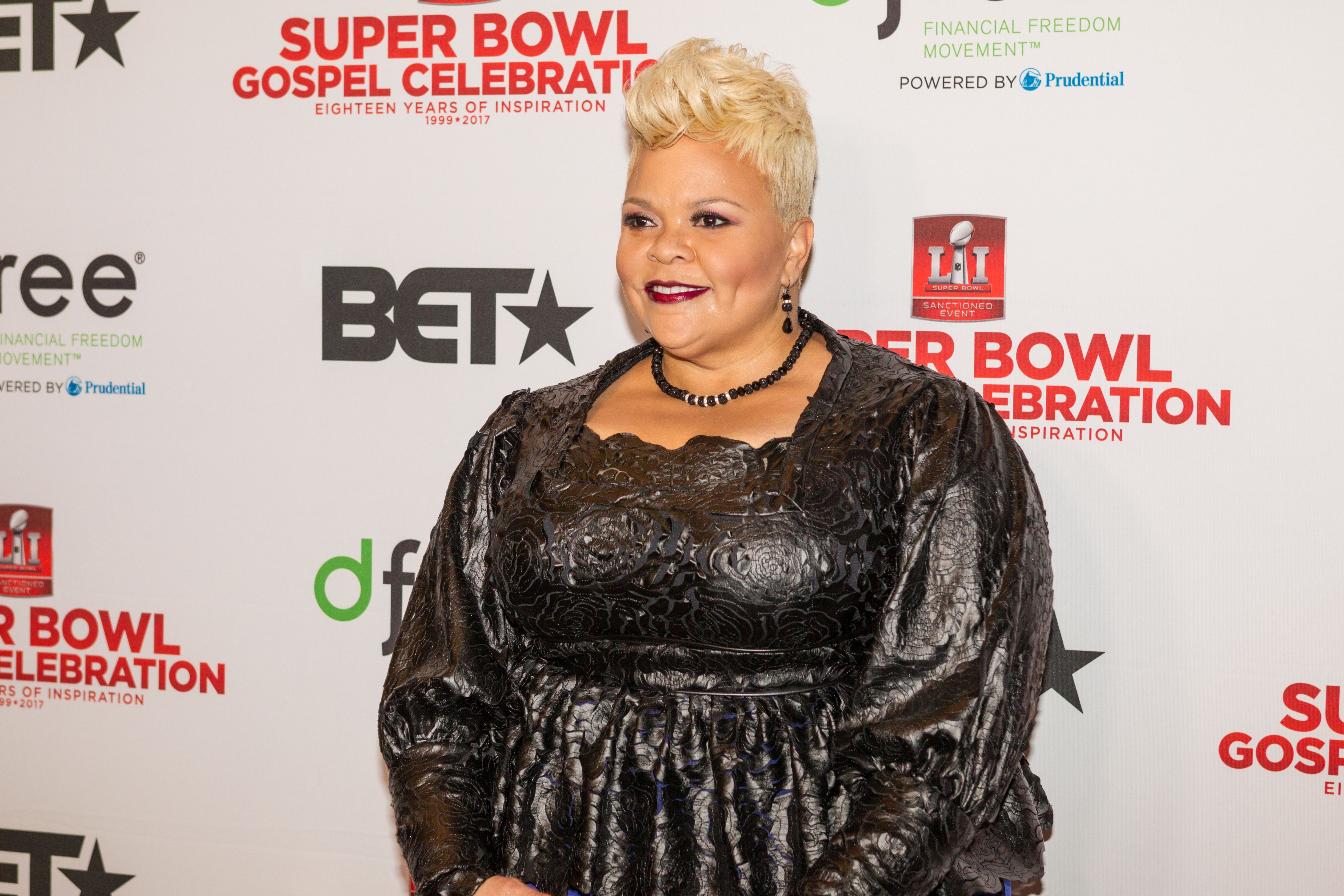 Tamela Mann at the 2017 Super Bowl Gospel Celebration at the Lakewood Church in Houston, Texas | Source: Shutterstock
Recently, the couple took to their Instagram page to share a cute video recorded by David. In the video, Tamela looked visibly slimmer wearing a beautiful black outfit with sleek short hair.
The couple explained how Tamela was preparing for a photoshoot for her upcoming single which would be released on August 7. They urged her fans to watch out for the music video which would also be released two days later. Tamela concluded the video by saying,
"I love you. Thank you for all your support. We've been really working even with all this going on. The Lord is really still blessing us. I pray that he is blessing you where you are..."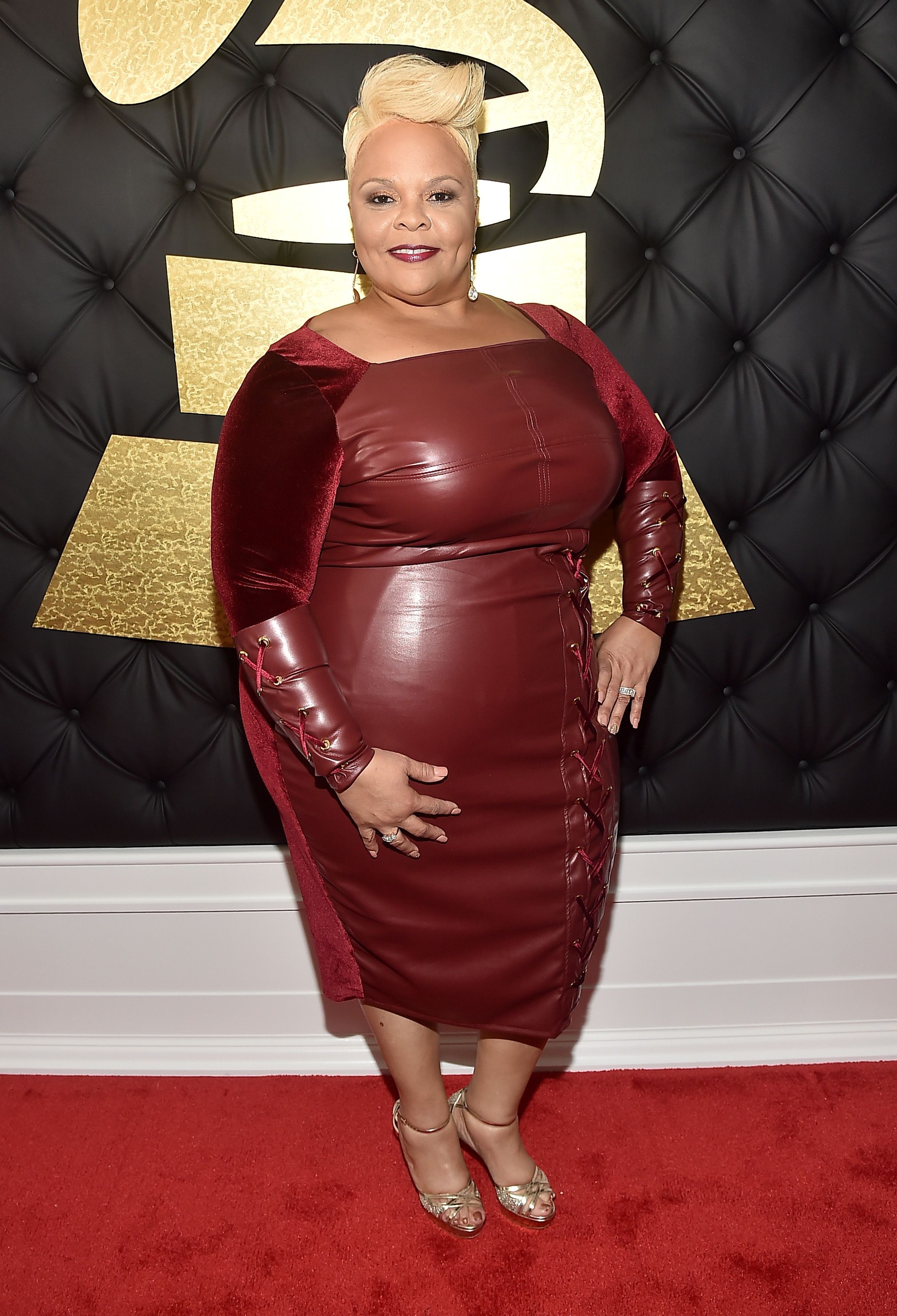 Tamela Mann at The 59th Grammy Awards at STAPLES Center on February 12, 2017 | Photo: Getty images
Despite the ongoing novel coronavirus pandemic, Tamela has been working on different home projects, especially her upcoming album and her well-documented weight loss journey.
The "Meet the Browns" actress began her fitness journey in April 2019 after joining Weight Watchers (WW) as an ambassador. Tamela, 53, joined other celebrity ambassadors on the WW rooster including Oprah Winfrey and Kate Hudson.
Despite the surgery coming barely three months after she joined WW, Tamela continued with her weight loss journey...
After joining the health and fitness program, the talented singer dropped a remarkable 40 pounds by September 2019. The positive results inspired her 32-year-old daughter Tiffany to also join the program.
Even though Tamela and her husband David usually do everything together, she decided this was a journey she had to embark on her own. However, during a 2019 interview, Tamela explained that her husband was a constant support through the process. In her words,
"He's loved me at my heaviest, which was [around] 365. I just really thank God for the encouragement that he's given me, and the encouraging words, 'you're doing it.'"
Despite the surgery coming barely three months after joining WW, Tamela continued with her weight loss journey and chronicled the recovery process.
Tamela and David have been married for over three decades. The couple shares two children, David Jr. and Tia, and Tamela is also a stepmother to David's two daughters, Porcia and Tiffany, from a previous relationship.
The couple has been together since the mid-80s and despite several years of marriage, their bond continues to grow stronger. Today they are a source of inspiration to younger couples within the industry and beyond.
Please fill in your e-mail so we can share with you our top stories!