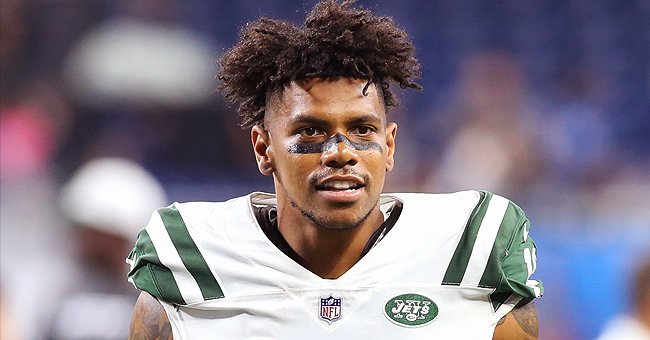 Getty Images
Meet NFL Star Terrelle Pryor's Family — 5 Interesting Facts about Them
Terrelle Pryor is a fantastic footballer and one of the most skilled players in the NFL. Despite his success, he had a tough family background.
Terrelle Pryor might be one of the most amazing players in the NFL but his life and journey have not been easy. Growing up, Terrelle faced a lot of issues that have, in some way, shaped his views on life. Here are five interesting facts about his relatives and life.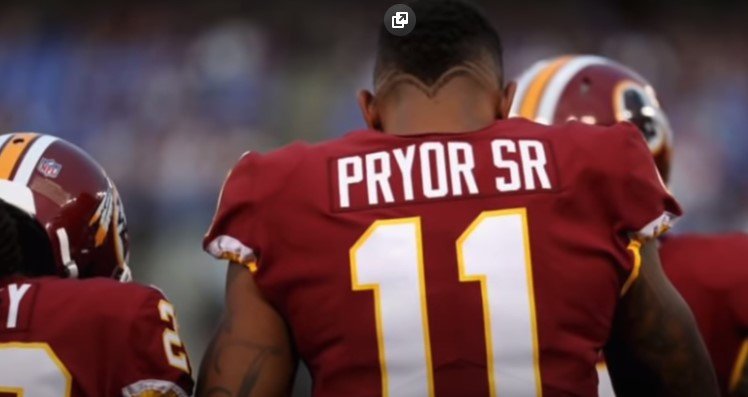 Back view photo of Terrelle Pryor showing his jersey number | Photo: Youtube / Patriots Global
Growing up, Terrelle did not have much of a relationship with his father, Craig. Craig had walked out on the family when his son was six years old and the two did not reunite until much later.
Their relationship was not the typical father-son relationship as Terrelle revealed that he did not exactly have much of a relationship with Craig while growing up.
Although the pair did not have a great relationship, Craig still tried to support his son by traveling to his games, and when Terrelle was facing issues with his football, Craig openly gave his support.
Sadly, Craig died at the age of 44 after suffering from Charcot-Marie-Tooth disorder which weakens the ankles and feet, thereby making it difficult to work.
The person who played one of the most crucial roles in Terrelle's life is his mother Thomasina (fondly called Toni) who ensured that her kids never lacked anything growing up.
Although the family was poor and struggled to get by daily, Toni devised a means to keep Terrelle and his siblings safe. At some point, they had to sleep in motels because they could not afford rent.
Toni's role in Terrelle's life is one he is extremely grateful for as she had to work multiple jobs to ensure that her kids never lacked much.
Tyrone and Tamika are Terrelle's siblings. Toni gave birth to Tyrone when she was about 16 or 17 years old and two years after, she welcomed Terrelle into the world. Their younger sister Tamika was born four years after Terrelle.
Although much is not known about Tamika, Tyrone, on the other hand, used to be an athlete. But due to bad behavior, he got kicked out of high school and now works in the construction business.
Interestingly, Terrelle was caught in a feud between his son's mother and his ex-girlfriend, Chania Ray. Chania and Heaven had been engaged in a war of words and social media bashing over allegations that Chania said some awful things about Terrelle and Heaven's son.
Terrelle spent most of his formative years in Jeannette, a tiny town that is almost 40 minutes from southeast Pittsburgh. The town was once dubbed The Glass City because of the seven glass factories that were present there.
While Craig was his biological father, a man named Teddy Saniak played the role of a father to Terrelle and catered to his needs. Saniak ensured Terrelle never lacked anything and offered him a home to stay.
Through the ups and downs that have plagued his life, Terrelle continually proves to be strong and ensures that he always takes care of his family.
Please fill in your e-mail so we can share with you our top stories!