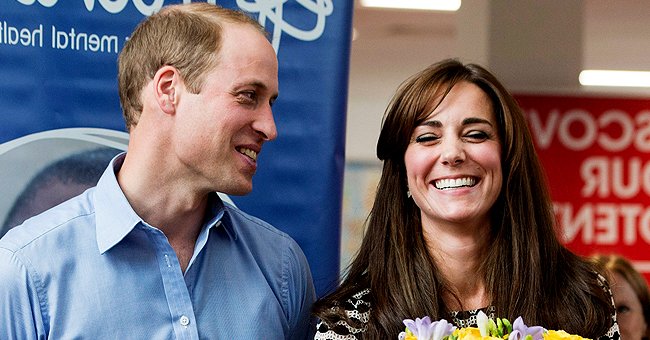 Getty Images
Prince William Reveals the Worst Gift He Gave Kate Middleton Early on in Their Courtship
Prince William shared some details about his courtship of his wife, the Duchess of Cambridge, and some of the mistakes he made.
Britain's Prince William revealed that early on in their relationship, he gave his then-girlfriend Kate Middleton, a very unfortunate gift.
The Prince told all on the BBC Radio's "That Peter Crouch Podcast," after hosts Peter Crouch, Chris Stark, and Tom Fordyce confessed some of their own relationship gaffes.
Prince Williams revealed the secret to his success in coping with the kids during quarantine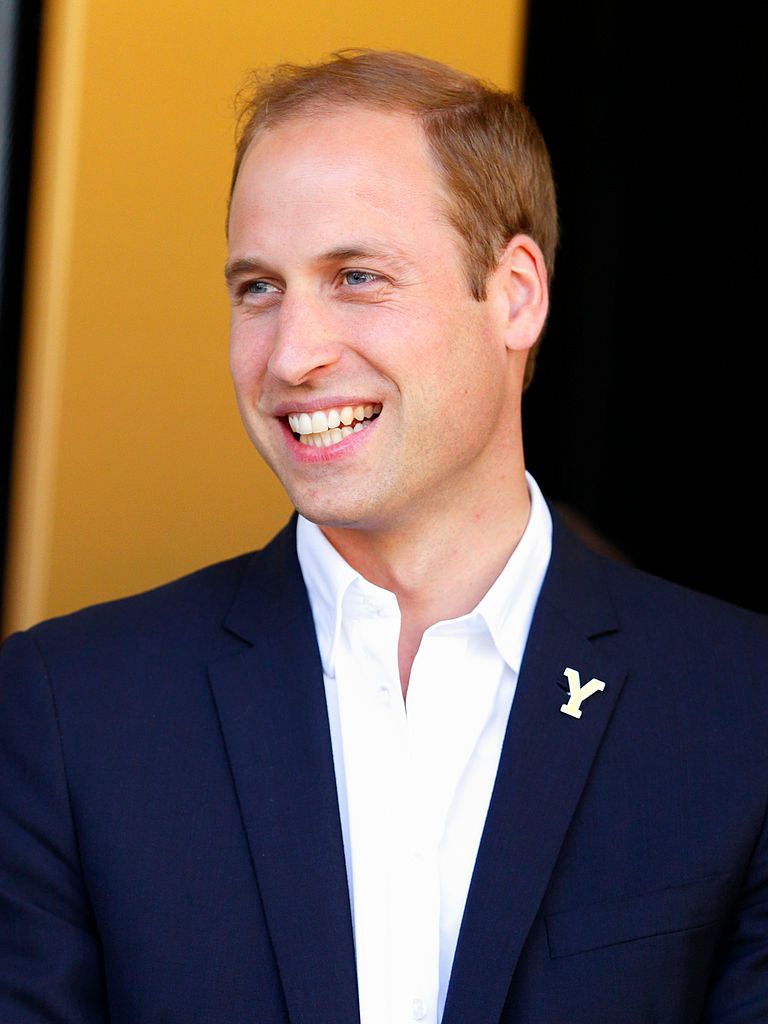 Prince William at the finish of stage one of the Tour de France in 2014 in Harrogate, England | Source: Getty Images
THE PRINCE'S NOT SO CHARMING GIFT
After his hosts confessed that among their least romantic and gifts to a love interest were an anorak and a tree, they asked Prince William if he could top that as a blunder, to which the second-in-line to the British throne replied:
"I probably can. I did get my wife a pair of binoculars once. She's never let me forget that."
Prince William wrapped the binoculars and proudly presented them to Kate, who was bewildered by the gift choice -- something even he found hard to explain.
Of course, not long after the Prince made up for it by going down on one knee and offering her his heart, along with the gorgeous engagement ring which once belonged to his mother, Princess Diana. It's a given that Kate forgave him for the binoculars.
ROYALS UNDER QUARANTINE
Prince William also opened up about the experience of coping with three young children while on lockdown -- two of them -- Prince George, 7, and Princess Charlotte, 5 -- of school age, and little Prince Louis just two years old. The Prince confessed:
"I found it pretty testing. I'm not going to lie. Trying to keep the children engaged and interested in some sort of work. It's been an interesting few months."
Admitting that homeschooling the Royal brood isn't always easy, Prince Williams revealed the secret to his success in coping with the kids during quarantine: When the going gets rough, he calls in his lovely Duchess who takes the troops in hand with what he refers to as "super patience."
ROYAL LOVE
The Royal couple first met as students at the University of St. Andrews in 2003. Prince William was famously smitten when he saw Kate in a charity fashion show in a sizzling lace dress. The couple dated until 2007, when they split up.
But in 2010, the couple were back together, and things took a serious turn. The Prince proposed, and on April 29, 2011, the couple tied the knot in right Royal fashion in London's majestic 13th century Westminster Abbey -- and the rest, as they say, is history.
Recently, biographer Katie Nicholl, the author of "Kate: The Future Queen," claimed that the Prince and the Duchess had actually met for the first time much earlier, at around the age of 15 or 16, through mutual friends, but neither have commented on that assertion.
Please fill in your e-mail so we can share with you our top stories!