Watch This Heartwarming Moment between Usain Bolt and His Darling Daughter Olympia (Video)
Olympic gold medalist and the world 100m record holder Usain Bolt shared an adorable video of himself and his baby daughter Olympia Lightning having a conversation and bonding. 
Usain Bolt delighted his fans on Instagram recently when he shared a cute video of him and his 3-month-old daughter Olympia Lightning bonding. He captioned it,
"Best Conversation Ever."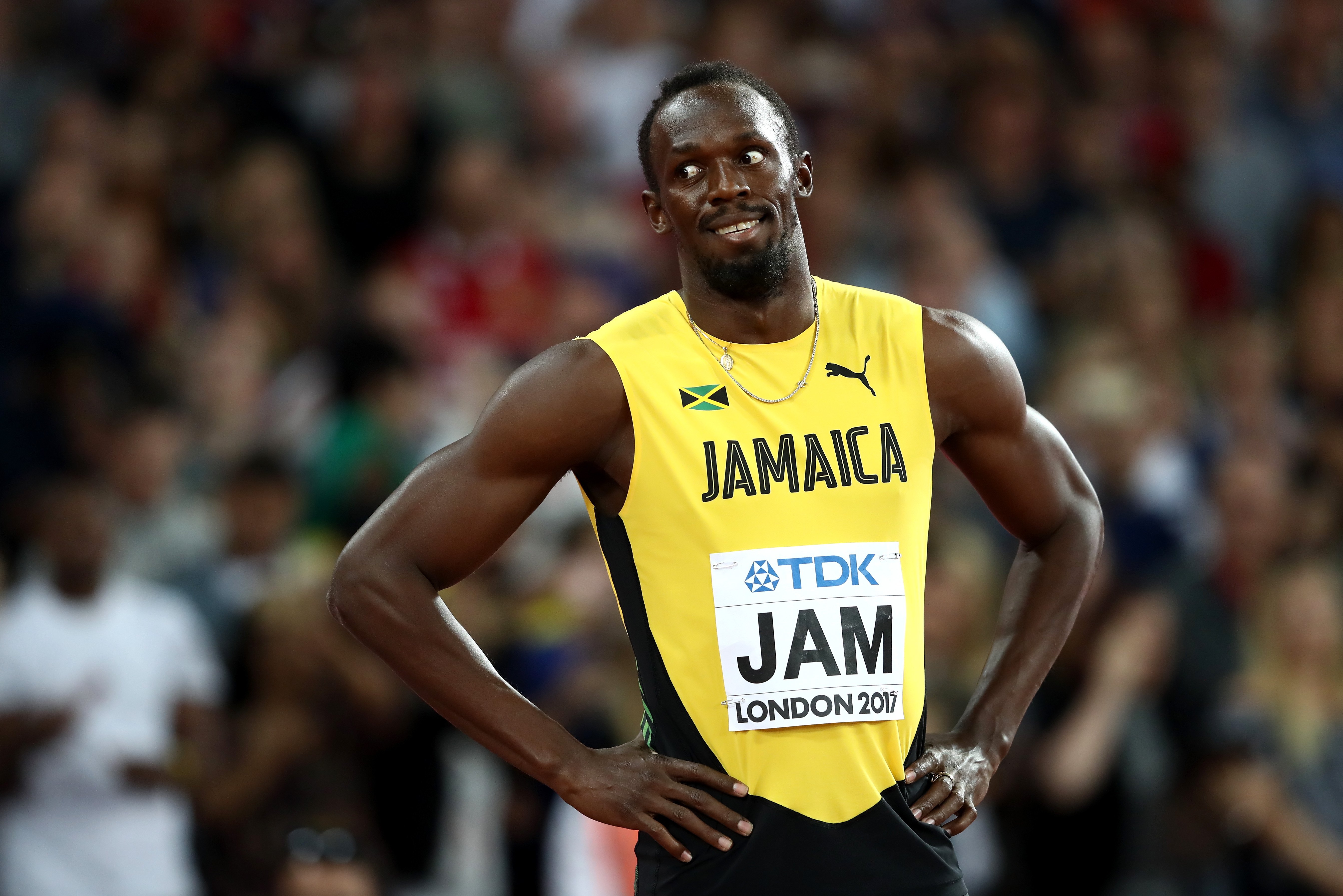 In the adorable video, the former athletics champion was talking to his daughter who cooed and giggled in response to her father's words and cradles. 
Bolt smiled all through the video while looking lovingly at his sweet daughter who was wearing a cute-bee-patterned onesie. Olympia rested on her father's strong arms while Bolt asking her to tell him what she had to say. 
Bolt was also seen pinching Olympia's cheeks affectionately while pretending to gasp at her gibberish responses to his words and actions. At a point, he asked her to look at her mom, Kasi Bennett, whose voice was heard from the background of the video.
Bolt kept his relationship with Bennett in the wraps for a long time, choosing to do so because he wanted to protect her from media scrutiny...
Bolt and his longtime girlfriend welcomed Olympia Lightning on May 17, 2020. It meant that the former sprinter celebrated his first "Father's Day" in June. 
Bennett made the day more special for Bolt as she shared pictures from her ultrasound, her labor, and from the trip on which their baby was born. 
In one of the pictures' captions, Bennett praised her boyfriend of five years for being an amazing man, adding that Olympia is blessed to have Bolt as her father and that they owed him so much. 
Bennett is a fashionista and hails from the Jamaican town of Old Harbour. Over time, she has remained supportive of Bolt and was his biggest fan during his active years. 
Bolt kept his relationship with Bennett in the wraps for a long time and previously said that he chose to do so because he wanted to protect her from the media scrutiny that would come her way when people found out that they were dating. 
Bolt holds so many records from his time as a sprinter including being the first in athletics history to set three world records in an Olympic competition. He also holds the world record for a 100m race for a time of 9.58s set at the Berlin 2009 World Championship. 
The sprinter, who was born on August 21, 1986, retired from track and field after the August 2017 World Athletic Championships following injury problems during the competition.