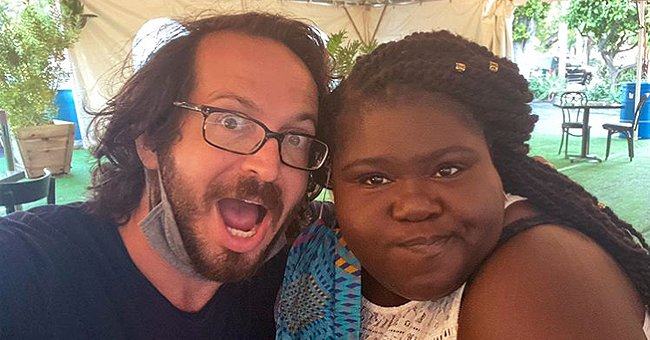 Instagram/brandontour
Gabby Sidibe & Brandon Frankel Go on a Dinner Date for the 1st Time since Quarantine –– See Their Pics Here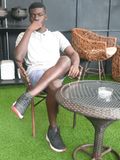 Actress Gabourey Sidibe looks stunning in white in adorable photos posted recently on her boyfriend, Brandon Frankel's Instagram page.
Brandon Frankel, actress Gabourey Sidibe's boyfriend, recently shared adorable photos of himself and Sidibe looking adorable together. Sidibe looked stunning in a white dress while Frankel wore a dark-colored t-shirt. He captioned the post,
"Mom + Dad had their first dinner date outside the house since Valentine's Day! Was super cute...extra distant, outside in a tent...felt weird, but much needed!"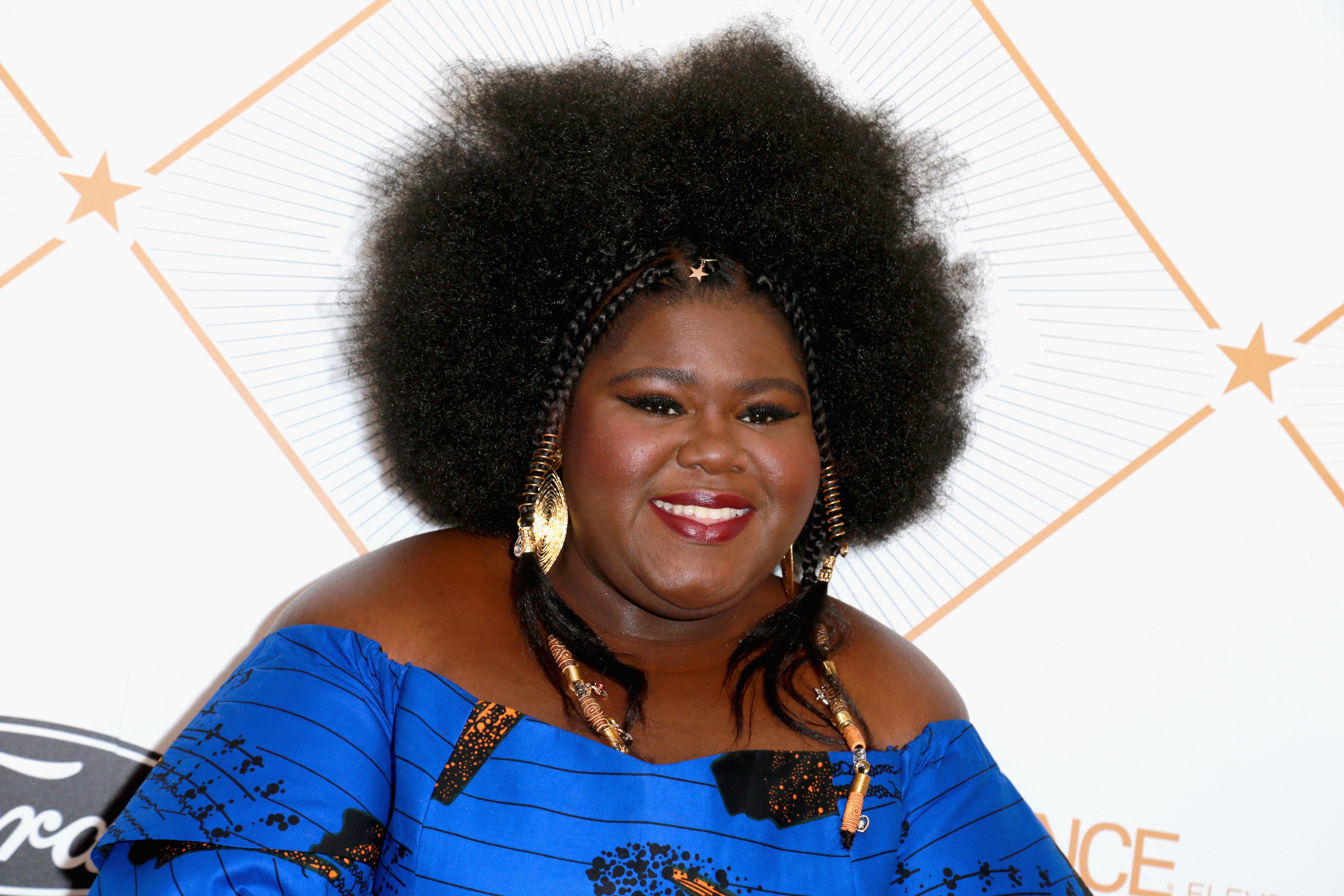 Gabourey Sidibe at the 2018 Essence Black Women In Hollywood Oscars Luncheon on Mar. 1, 2018 | Photo: Getty Images
Sidibe looked casual but cute in her dress that had rustic lace details adorning it while her hair was done in thick long braids. Her blue patterned nose mask was hanging off an ear in two of the four pictures that Frankel shared.
Frankel. on the other hand, wore his gray mask beneath his chin. Along the line, the actress yanked off her mask in two other pictures where Frankel's mask was also nowhere to be found.
The couple made an adorable heartwarming sight and Frankel's followers could not resist gushing over how cute they looked together.
Sidibe started appearing on Frankel's Instagram page in May 2019, although it remains unclear when exactly they started dating.
The "Empire" star's love story with Frankel started unfolding a while after she embarked on a self-discovery journey on body positivity.
In a 2017 exclusive interview with People, the actress opened up about how she felt after getting her weight loss surgery done. She revealed that with her self-love blooming and budding beautifully, she was ready to get back into the dating scene.
Back then, she described what her perfect man would be. According to her, she did not have superficial ideologies and instead, would love a smart, funny, and interesting guy.
She also liked people who enjoyed their jobs. That is, those that are not constantly stressed or in a stage of their life that they are unwilling to be.
For Sidibe, height was an important factor, but for her petite height of 5'4, anyone taller than her pretty much checked off as tall in her book. Overall, her main interest was a person's personality and not so much about their looks.
It seemed that the universe heard her prayers. While it remained unclear when they started dating, Sidibe reportedly first started appearing on Frankel's Instagram in May 2019.
Since then, the lovebirds have made it a habit to shower each other with love and affection on social media. Even though Sidibe is a relatively private person, Frankel has quickly become a frequent feature on her social media page.
When they transitioned into the New Year in 2020 as a couple, Frankel made sure to pen a heartfelt tribute to his queen with never-seen-before pictures of himself with Sidibe.
His lengthy caption praised her for being an excellent partner, calling her a ball of sunshine and a generous giver, among many other sweet names.
The actress responded in the comments, gushing over him in return and writing her own sweet words for him. Today, Sidibe and Frankel are still burning bright in love and affection for each other.
Please fill in your e-mail so we can share with you our top stories!