Whoopi Goldberg's Granddaughter Jerzey Looks Gorgeous in a White Top and Leather Coat Ensemble
Whoopi Goldberg's grandaughter Jerzey Dean has a stylish side that she loves to show off on Instagram. Recently, she shared snaps of herself looking gorgeous in a white top with a leather coat ensemble.
Jerzey Dean's youthfulness is often shared on her Instagram page @jerzeykennedy. She manages to nail her appearances every time.
This gesture is always warmly received by her followers on the gram who click on the like button and express their thoughts on her posts.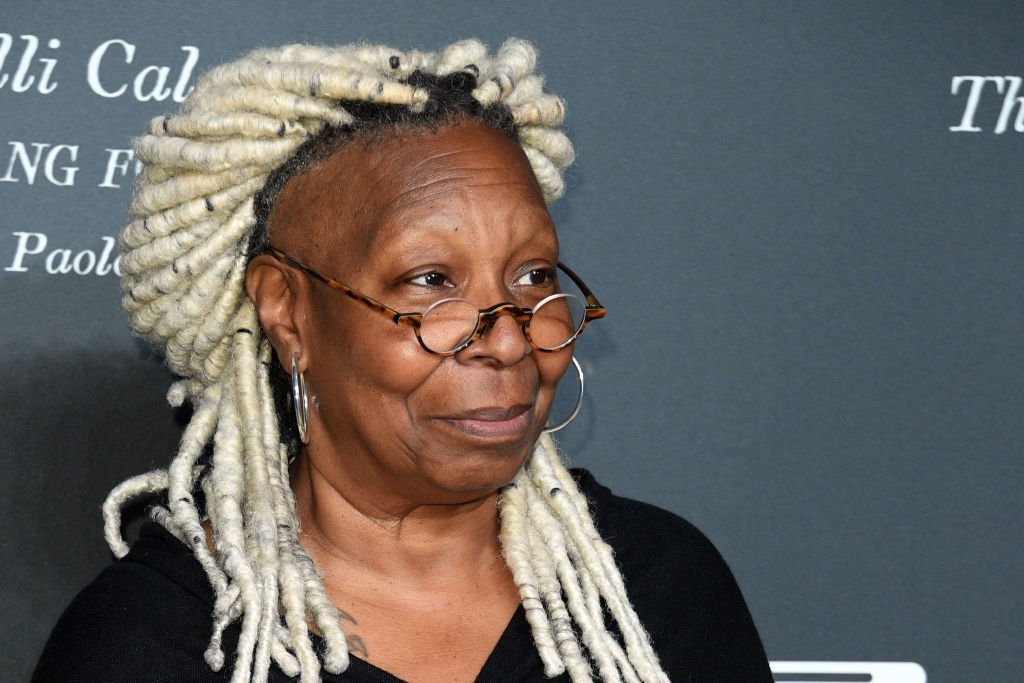 Her recent post was two days ago. Whoopi Goldberg's granddaughter seemed to be settling into the weekend just fine. She was in what looked like a restaurant and decided to share the glam outfits online.
She donned black-colored ankle boots and opted for the same color for her bag, leather jacket, and fitted pants. Dean completed the look with a white crop-top and a face cap. The caption of one of the posts read:
"#GNO or #GirlsNightOut (I would post a pic Saturday morning when people are hungover lol)"
While Dean is unapologetic about her fashion sense, her grandma is excited about the type of relationship she shares with her family. 
Goldberg is a grandmother of three — Jerzey Martin, Amarah Skye, and Mason Dean. A few years ago, she became a great grandmother. The show host explained that spending time with her great-granddaughter means a lot to her.
Her grandkids love her as grandma possesses some "adventure" skills.
The actress and her great-granddaughter, Charli Rose also share a close-knit relationship that she calls Goldberg by her name. In 2018, the latter admitted that Charli began by calling her "Oopi" making the "W" silent.
Alex Martin, Goldberg's only daughter, is the mother of all her grandchildren. Martin's first child was born when the actress was 34. The mother of three has made her mom exceptionally proud by creating a successful career in acting and producing.
As a young teenager, Goldberg got pregnant twice and opted for abortions. Later in her life, she struggled with drugs but soon chose to be sober. 
She has had a couple of unsuccessful marriages and relationships but has maintained her balance in the industry.
Over the years, she has earned the love of many fans worldwide and the respect of fellow Hollywood stars. To her family, even though she is not a good cook, her grandkids love her as grandma possesses some "adventure" skills.
Goldberg has proven to be deserving of every adoration she gets and has chosen to remain happy with her pack.