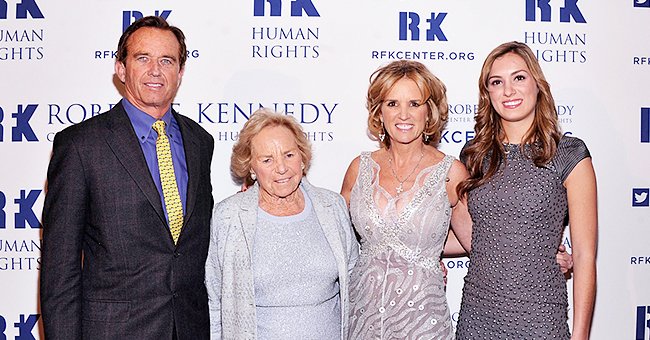 Getty Images
See How Kerry Kennedy Met up with Her Mom Ethel Amid the COVID-19 Pandemic
The famous human rights activist is learning how to stay close to her beloved and admired mother without exposing her to COVID-19, as many families in the world are doing during this health crisis.
At 92, Ethel Kennedy still carries the weight of the Kennedy's dynastic family name, and her children are not taking any chances on her health amid the novel coronavirus pandemic, even if that makes it so hard to be close to her.
Even if it is not what she would want to do in her heart, Ethel's daughter, 60-year-old human rights activist and writer Kerry Kennedy is following social distancing measures carefully, and only talks to her mother through a plastic sheet.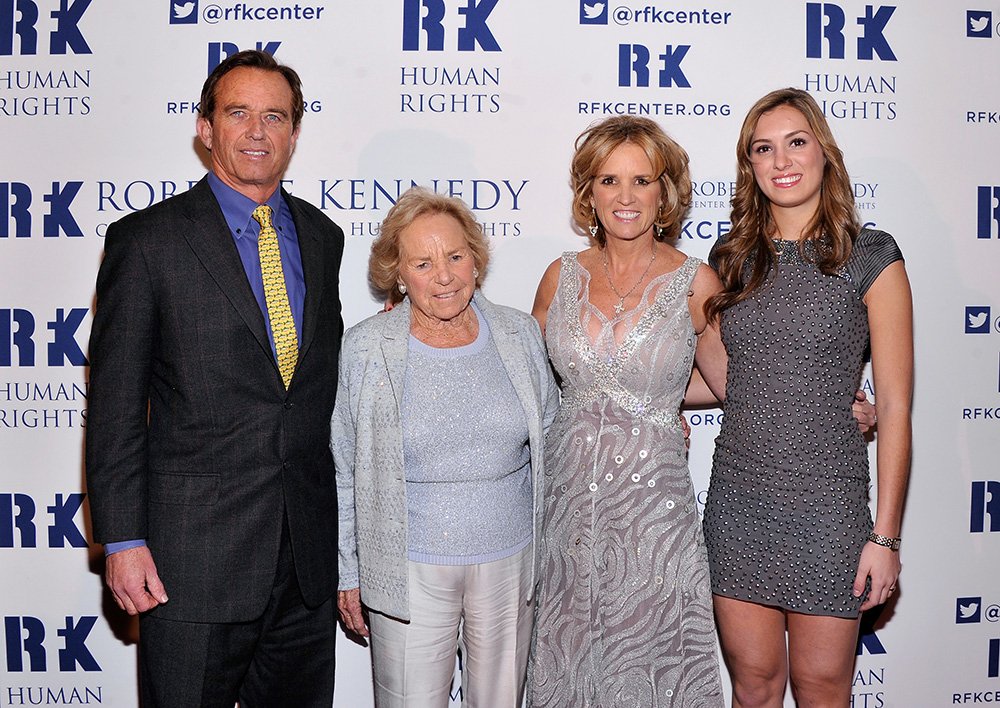 Robert F. Kennedy Jr., Ethel Kennedy, Kerry Kennedy, and Mariah Kennedy Cuomo attend Robert F. Kennedy Center For Justice And Human Rights 2013 Ripple Of Hope Awards Dinner at New York Hilton Midtown on December 11, 2013 in New York City. I Image: Getty Images.
On August 3, 2020, Kerry took to her Instagram feed to show a reality that many people with elderly relatives are very familiar with since COVID-19 changed our dynamics so drastically, documenting a recent chat with her mother.
"My mum, my hero," Kerry captioned the snapshot, reminding all her followers of her admiration for Ethel, a longtime human rights activist and the matriarch of the Kennedy's, setting an example of how to take care of our elders during the pandemic.
COVID-19-RELATED HUMANITARIAN EFFORTS
As president of the non-profit human rights organization Robert F. Kennedy Human Rights, in the last months, Kerry has focused her efforts on freeing people convicted for petty offenses to prevent the spread of COVID-19 in overcrowded prisons.
By March, when the first safety measures to fight the pandemic entered into effect, Kerry and the RFK Human Rights foundation had managed to free over 200 people in 10 cities.
"Imagine how terrifying it would be if you were hauled up to jail because you were late paying $25 worth of parking tickets, you've lost your job, you don't have that money to pay," Kerry told MSNBC back then.
"You're stuck in an uber-crowded jail, there's no social distancing, they give you one sliver of soap every three days," she added.
RECENT BIRTHDAY
Ethel turned 92 just three months ago, already in a post-COVID-19 reality, and while there couldn't be a proper celebration because of social distancing measures, her children were sure to pay tribute to her in social media.
66-year-old Robert F. Kennedy Jr., one of Ethel's sons with late Senator Robert F. Kennedy Sr., shared a heartfelt message for his mother's birthday in his Instagram account, accompanying it with a slideshow of pictures of Ethel at different points of her life, concluding with a picture of Robert Jr. and Ethel taken recently.
"Among her myriad efforts for her children, she tried to imbue us with a love for justice and an indignation when our country falls short of its ideals. For all these gifts, I'm grateful. Happy Birthday Mum," Robert Jr. finished his caption.
Ethel is often described as strong and courageous, even in the face of devastating loss, and even at this advanced age, she has endured the loss of two of her grandchildren and one of her great-grandchildren in two unfortunate incidents.
Please fill in your e-mail so we can share with you our top stories!