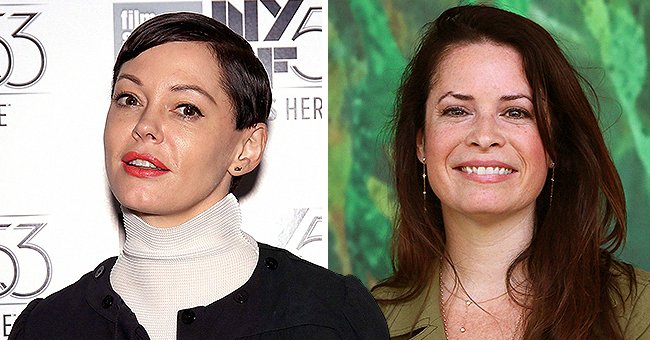 Getty Images
Rose McGowan & Holly Marie Combs Reunite –– Discover Their Revelations about 'Charmed'

"Charmed" secrets got spilled when Rose McGowan and Holly Marie Combs came together for a mini-reunion to talk about their time on the popular television show.
Recently, former "Charmed" co-stars Holly Marie Combs and Rose McGowan had a virtual reunion, and the pair ended up spilling little known facts about the show to their fans.
The popular television show centered around the lives of four "Charmed" sisters, and it ran for eight years from 1998 until 2006.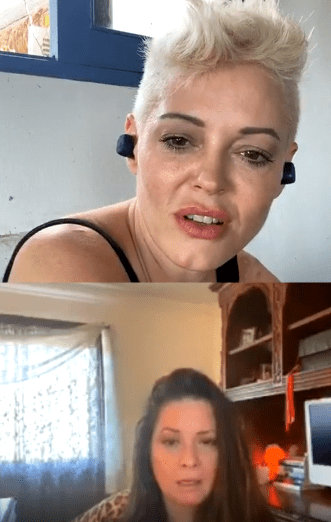 Rose McGowan and Holly Marie Combs during their virtual "Charmed" reunion. Source: Instagram/rosemcgowan.
Despite the show's popularity, the two actresses referred to it as the black sheep of Paramount/WB/CBS, since it won't recycle again in feature film format.
However, absent from their gettogether was their other two co-stars, Alyssa Milano and Shannen Doherty. In that acknowledgment, the conversation turned to the alleged feud between their absent co-stars.
One of the fans asked whether Doherty and Milano "really hated each other," and a quick response came from McGowan, who said:
"I'm pretty sure, yeah. Shh don't tell Holly I said that!"
Milano and Doherty's alleged feud and how they coldly ignored each other while filming the third season of the television show, made headlines at the time.
Somewhere after Alyssa's wedding to her ex-husband, Cinjuna Tate, in 1999, and the third season of "Charmed," the pair's friendship went south - so far south, that Doherty left the series in 2001.
While their soured friendship remained memorable after all these years, one of the cast members doesn't even remember being on the series in the first place.
Laughing at the memory, Combs said that Norman Reedus, who played McGowan's onscreen boyfriend, had no recollection of the episodes he starred in, as she said:
"Literally, Norman does not remember being on the show at all."
But the network also had its superstitions, and if any one of them wanted to change the color of their hair or cut it, they needed permission from the studio head first. Apparently, they believed that whenever an actress changed her hair, that particular show's ratings dropped, like they believe happened with "Felicity."
Holly Marie Combs is approaching her first wedding anniversary with her husband Mike Ryan, as the lovebirds tied the knot in September at the Santa Lucia Preserve last year.
The couple met in 2016, and Ryan popped the question the following year, having overcome the various bumps they experienced on their road to the altar.
Please fill in your e-mail so we can share with you our top stories!