Selena Gomez Reveals Her New Makeup Line 'Rare Beauty' –– Details of Its Upcoming Launch
Music star Selena Gomez had some pleasant news for fans on social media as she briefed them on the launching of her beauty line coming up in September.
Selena Gomez is ready to share something new with fans. The R&B star shared the news of her "Rare Beauty" makeup line with fans, in some Instagram posts.
Gomez's post came complete with a teaser as she displayed her luminous skin to the delight of her followers. She made sure to brief them on the essence of her beauty line.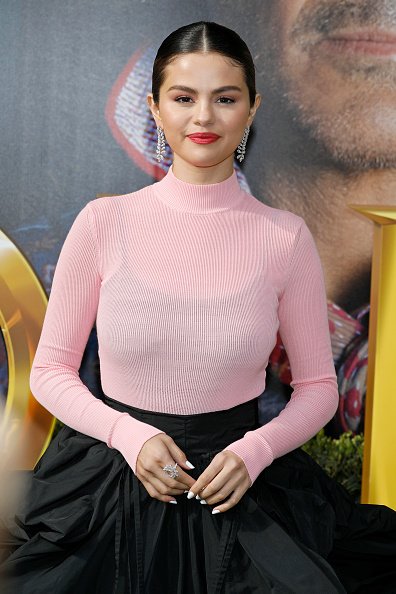 GOMEZ' BEAUTY LINE 
Selena's up-close image came into view in the one-photo post, carrying off the essence of her announcement. The music star had a goofy expression as she flaunted her flawless skin and rosy cheekbones. She addressed fans:
"I'm so excited to finally share that @Rarebeauty will be launching September 3rd…"
Gomez's second post was a video on Rare Beauty's official Instagram page. There the star singer explained that her initiative was all about making people enjoy makeup and not feel like it is necessary. 
Selena viewed her upcoming beauty line as a way to reach out to fans and let them know they were beautiful being themselves.
FANS' REACTION 
Many admirers could not hide their excitement as they showed approval and support for the music star. Many followers wanted to know if Rare Beauty products would be available at their locations. Someone exclaimed: "Can't wait!!" 
"Rare Beauty's" ultimate goal bothers on creating products that would enhance self-acceptance.
More "Selenators" joined in the interaction with their lovely thoughts on Gomez's beauty products. The Rare Beauty page handler made sure to inform fans in other locations that the line will expand in 2021.
 RARE BEAUTY'S MISSION
On the official page of Rare Beauty, a clear and concise introduction states that the line aims to disarm the notion of beauty standards.
The narrative read: "This is makeup made to feel good in, without hiding what makes you unique—because Rare Beauty is not about being someone else, but being who you are."
Rare Beauty's ultimate goal bothers on creating products that would enhance self-acceptance and helping customers embrace individuality.
Selena Gomez's beauty line has a running initiative called the Rare Impact Fund, which would be used to raise funds for tools in treating mental health issues.