Watch Gabrielle Union's Daughter Kaavia Try to Ride a Toy Stroller and Get It to Move in an Amusing Video
Gabrielle Union has shared an adorable video of her daughter Kaavia attempting to fit inside a toy stroller and the results are hilarious. 
Pretty much since she was born, Gabrielle Union's daughter Kaavia has captivated the internet, mostly due to her hilarious antics. 
The latest video shared by her mother is no different, as it shows the one-year-old attempting to get into a toy stroller much smaller than she is. 
In the video, you see Kaavia upset as she forces herself into the purple wooden toy before her mother asks her if she is stuck. 
However, after an adorable exchange with her mother, it becomes evident that she wants to be pushed. Union captioned the video:
"When you feel like you need a tiny sportscar but you really should go ahead and get that minivan."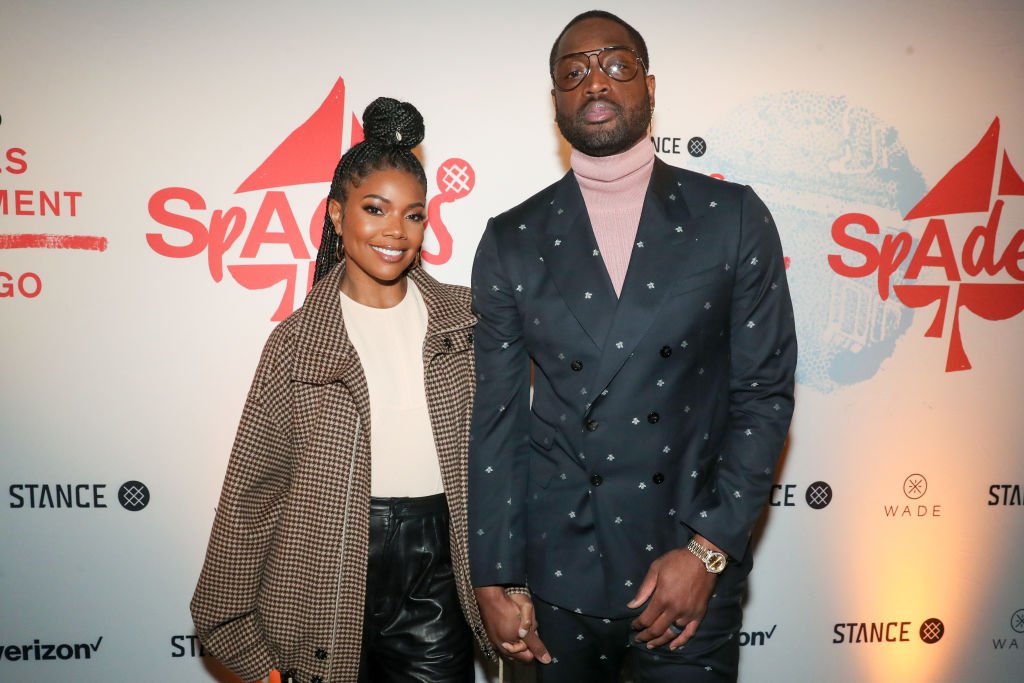 Union shares her daughter with husband Dwyane Wade and the proud mother often shares photos and videos of her daughter to her Instagram page with over 1 million followers. 
One adorable video that she shared recently showed Kaavia dancing to "Baila Reggaeton" by Carlos Arroyo, as her parents cheered her on. 
She added that she and her husband were always reaffirming their children.
Last month, Union opened up about her children, sharing that she wanted to teach them to love themselves including their natural hair. 
The actress revealed growing up as the only Black girl in school and she was often ashamed of her hair which is something she does not want for her daughters. She said:
"Your hair is a part of you and it's an extension of you, but it has to start with self-love and pride in your blackness and Afrocentric features, whether that be your hair, your lips, or your body."
She added that she and her husband were always reaffirming their children which include Wade's kids from previous relationships, daughter Zaya, and sons Xavier and Zaire. 
To help promote hair confidence, Union announced that she would be relaunching her haircare line "Flawless by Gabrielle Union" this month. 
The relationship between mother and daughter is beautiful to see and in one video, we even see Kaavia unknowingly comforting her mom. 
In the video shared on Union's Instagram page, the pair cuddle while the toddler eats, with the actress writing that her baby knew her mom needed a little extra love.