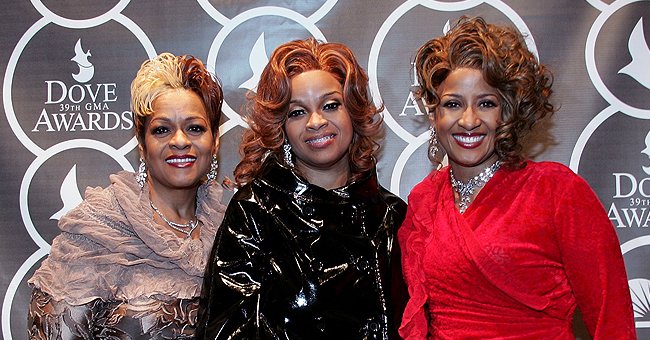 GettyImages
Remembering The Clark Sisters' Father Elder Elbert Clark – Key Facts about His Life and Death

A new Lifetime film, "The Clark Sisters: First Ladies of Gospel" premiered on April 11, bringing to light the story of one of gospel music's great vocal groups, including the life and death of their father, Elder Elbert Clark.
"The Clark Sisters" is an American gospel vocal group that is credited for bringing gospel music to the mainstream and regarded as pioneers of contemporary gospel.
The group initially consisted of five sisters, Jacky Clark Chisholm, Denise Clark Bradford, Elbernita "Twinkie" Clark, Dorinda Clark-Cole, and Karen Clark Sheard, all daughters of the late Dr. Mattie Moss Clark. Denise later left the group.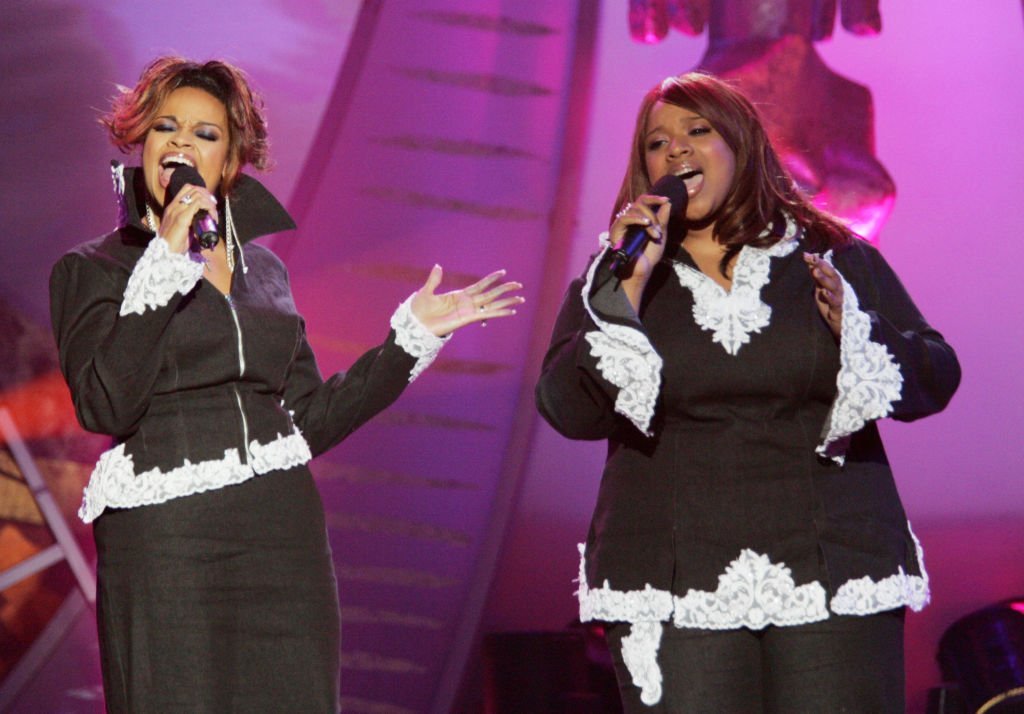 Kierra Sheard and Karen Clark Sheard performing at the 19th Annual Soul Train Music Awards in February 2005. | Photo: Getty Images
The Clark Sisters altogether have released 17 albums and have three Grammy Awards to their name. They also performed at the memorial service of Aretha Franklin.
While fans bore witness to the group's inspiring vocals, there were a lot of things happening behind the scenes that were revealed in their new Lifetime movie, "The Clark Sisters: First Ladies of Gospel," including details about the group's mother, Dr. Mattie, who was their choir director.
The film also sheds light on Elder Elbert Clark, of whom little is known about. Elbert was Mattie's second husband. They got married in 1952 and divorced in 1973.
Elbert fathered four of "The Clark Sisters" - Denise, Twinkie, Dorinda, and Karen. It was in his church, Berea Church, that the girls started singing. However, by the time they took off as a group, he and Mattie were finalizing their divorce.
Kierra revealed that she was pleased about the way Aunjanue Ellis played Dr. Mattie.
It is well known that Dr. Mattie died on September 22, 1994. However, no one knows when Elder Elbert died, though he kept running his church and remained committed to it before his death.
In the Lifetime movie, Karen's daughter, Kierra Sheard, a Grammy-Award winning artist, portrayed her mother. Kierra said she did not know the details of her grandmother, Mattie's relationship with Elbert but that he remained her grandfather.
Although Kierra did not know the details of her grandparent's relationship, she reportedly revealed that Elder Elbert was abusive to Dr. Mattie.
Kierra also revealed that she was proud of the way her aunts were portrayed in the movie, and most particularly pleased about the way Aunjanue Ellis played Dr. Mattie.
Meanwhile, many people have wondered about the whereabouts of "The Clark Sisters." One clear thing is that Jackie, Dorinda, Karen, and Denise are all married with children. Twinkie has a son with speculations that she was married but is now divorced.
The oldest of the sisters, Jackie, debuted a solo album in 2005 and signed a new record deal last year. She also works as a nurse and balances her medical life with her singing career.
Since departing from the group, Twinkie has applied her talents to helping other artists. She is also a member of the Hammond Hall of Fame.
Dorinda is the Clark sister with one of the most successful solo careers. She once contemplated suicide, overcame addiction, and witnessed Twinkie's nervous breakdown.
After that, she devoted her time to become a mental health advocate, using her music to spread her message. Dorinda was also a teacher at the Clark Conservatory of Music and is an administrator at the Greater Emmanuel Institutional COGIC.
Karen is the youngest Clark sister and enjoyed the most success as a solo artist. She survived a coma following an elective plastic surgery operation after which she strengthened her faith, becoming an advocate for self-love, acceptance, and body positivity.
Denise left the vocal group in 1986 due to the growing resentment between her and her mother because she got pregnant out of wedlock. She did not have any contact with her sisters until her mother's death.
That reunion in 1994 did not go so well and she remains estranged from her siblings. She, however, maintains her love for them. Denise is married and is a mother of seven children. She sings and ministers at her local church.
Please fill in your e-mail so we can share with you our top stories!