Simone Biles Shares a Cozy Picture Lounging in Her Backyard in a Hoodie and Tied Hair
Olympic medalist and world-class gymnast Simone Biles shared a picture of herself looking adorable in an oversized hoodie.
Simone Biles is not only a world-class gymnast and Olympic medalist but she is also a stunning beauty to behold. Taking to Instagram, she shared a picture of herself with the caption: "Relax."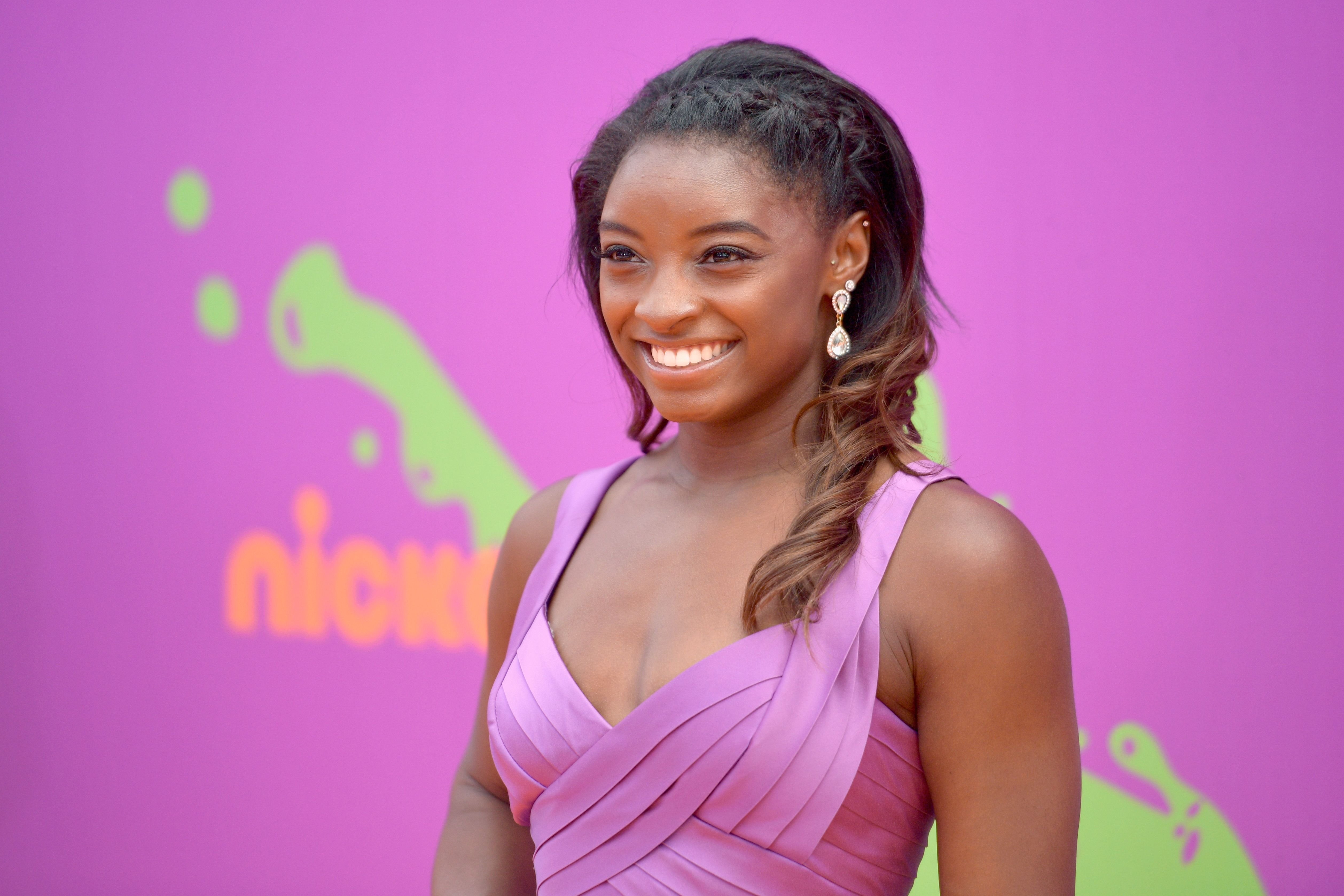 In the selfie which attracted numerous comments and likes, Biles looked adorable as she wore a khaki-colored hoodie with the word "Houston" written across it. Someone commented saying:
"You're so ?pretty!!!!!"
She finished off the look with a makeup-free face and her hair packed in a bun atop her head. Biles, who was sitting outside, also had a smirk on her face as she posed for the picture.
Recently, Biles made the media rounds when it was discovered that she had broken up with her long time boyfriend, Stacey Erwin Jr.
The pair had always served couple goals since they went public in 2017 but after three years of dating, they decided to end the relationship.
During her birthday in March, he did not wish her a happy birthday.
Biles did not give a reason for the break-up but admitted that though it was tough to break up with Stacey, the decision was for the best. Both Stacey and Biles have deleted pictures of each other from their Instagram accounts and they have even unfollowed each other.
Surprisingly, last December, the duo enjoyed a tropical gateway in Belize to celebrate Thanksgiving break. But as of now, each one has deleted the image of the other during the trip and left only solo photos.
Internet sleuths noticed that sometime around February this year, Biles and Stacey did not celebrate Valentine's Day together. During her birthday in March, he did not wish her a happy birthday.
This discovery sparked the debate that the pair had broken up but it was not until July that Biles confirmed she and Stacey had broken up in the early days of March.
The love story between Stacey and Biles was impressive as he often cheered for her whenever she competed. Aside from cheering her on, Stacey loved to share sweet messages for Biles on social media.
Prior to dating Stacey, Biles had not dated anyone and revealed that she had only been on one proper date with her relationship to Stacey being the first one. Although the reason for their break-up is unknown, Simone Biles has found love again and is rumored to be dating Jonathan Owens.