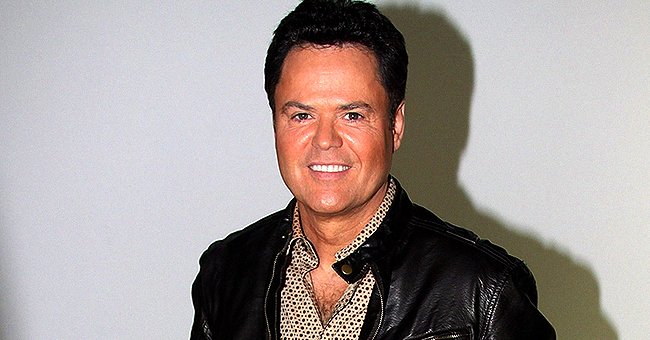 Getty Images
Take a Look at This Newspaper Excerpt of Donny & Debbie Osmond Welcoming Their Eldest Son Don Jr
Donny Osmond recently shared an old newspaper excerpt from 1979, where the birth of his oldest son, Donald, was announced.
Singer Donny Osmond took a trip down memory lane by sharing an excerpt from a newspaper that reported the birth of his son, Donald, over four decades ago. Taking to Instagram, Osmond posted the newspaper story, which had its headline as "And baby makes three."
Right below the headline was a brief story about the newborn alongside a picture of Osmond and his wife, who were both smiling as they proudly held Donald in their hands.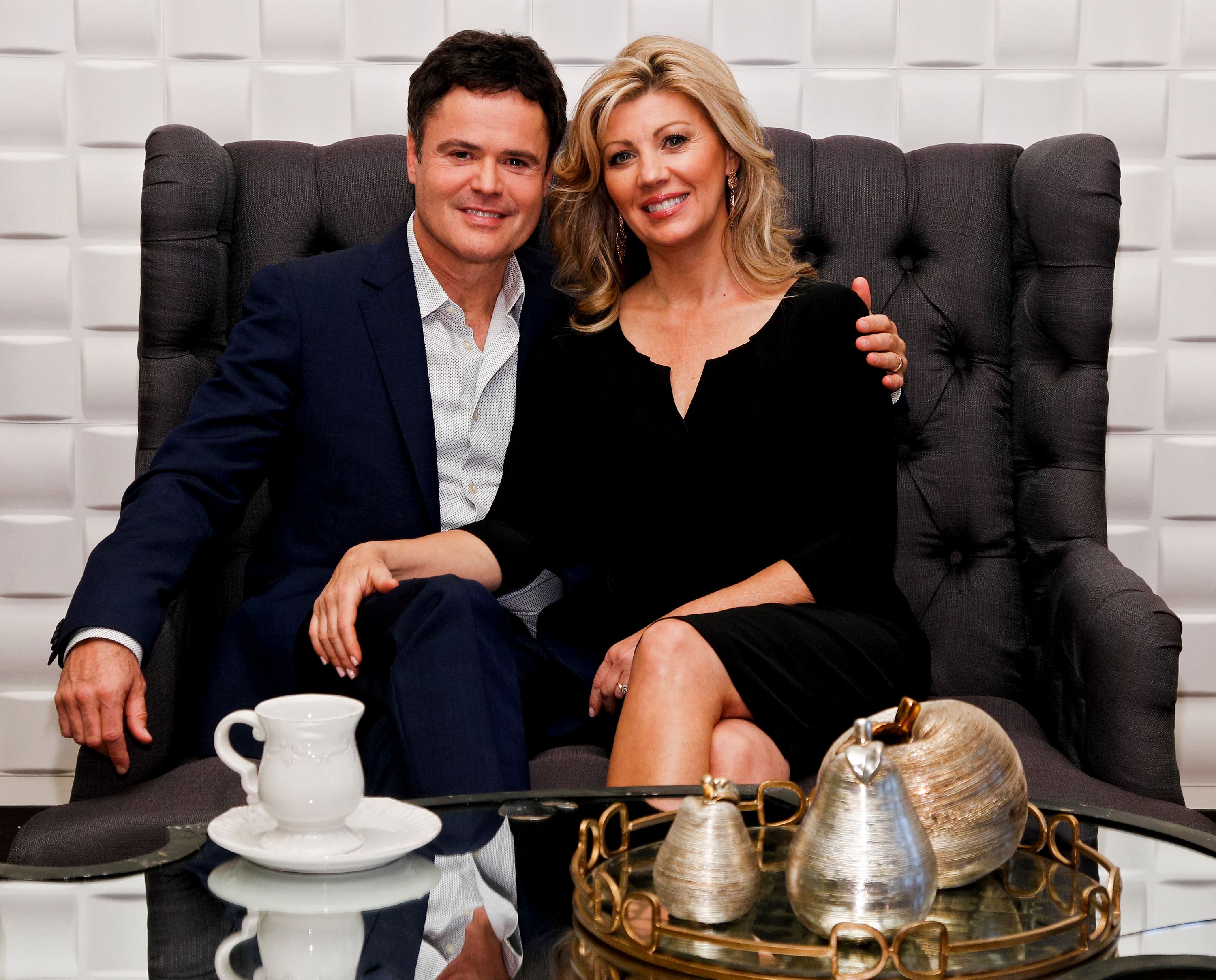 Donny and Debbie Osmond at the launch of Donny Osmond Home on September 23, 2013 | Photo: Getty Images
The newspaper excerpt was reposted from an Instagram user called Kevin Haynes, who had initially shared it on his page. In his caption, Osmond expressed thanks to Haynes while adding:
"Oh my goodness, what a blast from the past!"
On July 31st, Donald celebrated his 41st birthday, and he was met with praises from his famous father, who he has a pretty close relationship with.
In an Instagram post, Osmond shared a throwback photo of himself and Debbie holding Donald, and the adorable family photo was accompanied by a sweet birthday message.
Captioning the snapshot, Osmond wished his eldest son a happy birthday while describing him as the leader of their pack. He continued that every parent deserved to have a child like Donald and concluded:
"Mom and I are forever grateful for your example and the positive influence you've had on each member of our family."
Osmond and Debbie tied the knot in 1978 and share a total of five children. After Donald, the couple welcomed another boy, Jeremy, in 1981, and their third son Brandon was born in 1985.
Five years after the birth of Brandon, Osmond, and Debbie welcomed their fourth son, Christopher, and eight years later, the couple welcomed their youngest son, Josh, in 1998.
Earlier in June, Josh joined the league of married men after he tied the knot with his sweetheart, Summer Felsted, in a small ceremony at his family's backyard.
Although the ceremony had only a few guests in attendance due to the COVID-19 pandemic, it turned out to be a blissful event with the couple reportedly gushing about how perfect the day was.
Over the years, Donny Osmond has proven that if there is one thing he loves more than his career, it is his five children. The singer couldn't be more proud to be a father!
Please fill in your e-mail so we can share with you our top stories!