Watch Kenya Moore's Brave Daughter Brooklyn Daly Get up from a Fall like It Was Nothing (Video)
"Real Housewives of Atlanta" star Kenya Moore's daughter steals hearts in a recent video of her running around and playing with her mom.
Actress and "Real Housewives of Atlanta" star Kenya Moore's daughter, Brooklyn Daly, is the cutest little girl in a recent video on her official Instagram page with a caption that read:
"Wait for it ??‍♀️ I'm a tough cookie."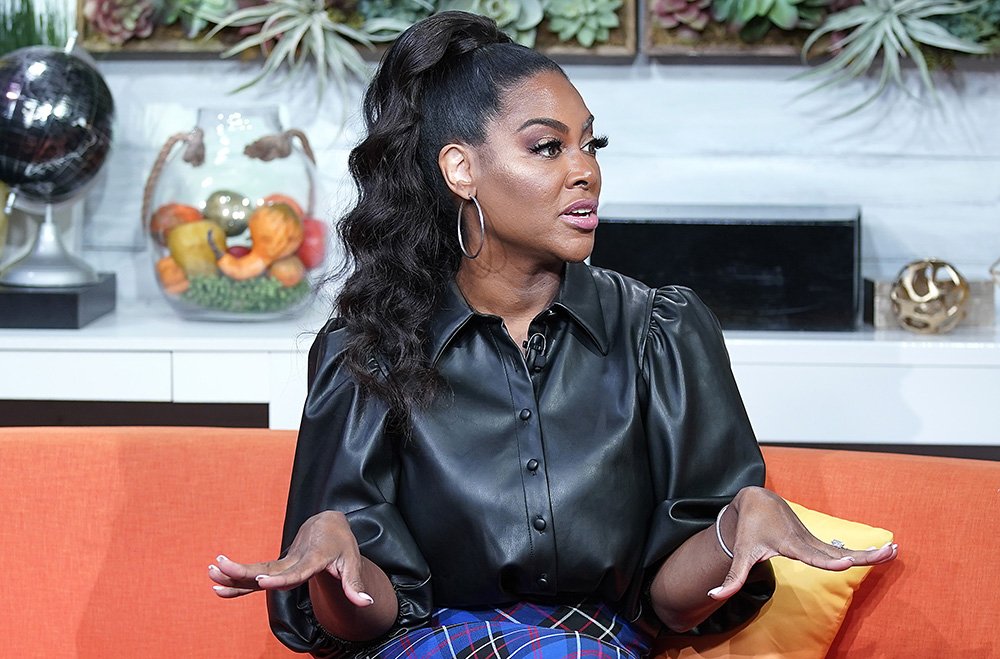 In the video, little Brooklyn was running as fast as her toddler legs could go while her mom, Moore, was playfully chasing her from behind and making barking noises.
The excited 1-year-old kept running on her unsteady feet, circling around a kitchen counter until she suddenly ran into it and fell to the floor. But without faltering, she got up to her feet and was off again, ready to play like the tough cookie she was.
Followers of the toddler's account joined Moore, who was behind the camera, in laughing and dropping adoring comments about how cute and resilient Brooklyn was.
Little Brooklyn is not only a great sport when it comes to running around-the-counter marathons. Early in July, Moore shared a video of her when she was just learning to walk. 
The video showed Brooklyn dressed in a black and pink shirt and pant and taking shaky steps while her mom danced and cheered her on. Captioning the heartwarming video, the proud mom wrote:
"My baby is walking! @thebrooklyndaly #dancemonkey #14months #miraclebaby."
In May, Brooklyn added another skill to her continuously growing arsenal of talents. The "Real Housewives of Atlanta" star's daughter surprised her mom's fans and followers when Moore posted a video of her singing her heart out with a pink teddy-bear shaped microphone.
As always, Moore was there cheering her daughter on as she could be heard in the background encouraging Brooklyn to sing some more. The reality star's caption said that her good friend and fellow "RHOA" star had inspired Brooklyn to get her singing hat on and belt out some tunes.
Not only is Brooklyn turning out to be a probable singing prodigy, but the 1-year-old has also put a foot into the modeling world. 
According to a May announcement on Moore's Instagram, Brooklyn was the new face of the Kenya Moore Haire Care campaign, which would be featured in several Sally Beauty stores all across the country. Moore could not be more excited and proud of her baby girl.
Despite how perfect everything seems with Moore and her little one, things are not so great between her and her husband, Marc Daly. The production crew of "RHOA" claimed that he was disinterested, unpleasant, and unwilling to compromise.
The reality star's marriage to Daly has been shaky for quite a while, and the husband and wife claim to be working things out. The reality might be unsettling, but with little Brooklyn in the picture, there's a lot more to be happy and thankful for.