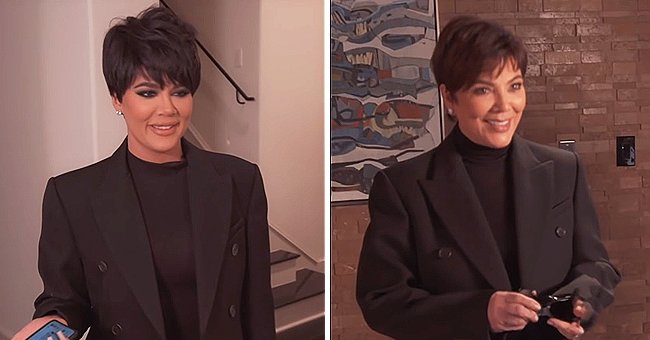 YouTube/Keeping Up With The Kardashians
See How Khloé Kardashian Transforms into Mom Kris Jenner for a New Paparazzi Prank Video – Is It Convincing?
Khloe Kardashian had some tricks up her sleeves in a recent KUWTK video where she hilariously glammed up as her star mom, Kris Jenner!
A new prank video shared on the KUWTK's YouTube page showed a goofy Khloe Kardashian getting glammed up to channel her mom, Kris Jenner's look.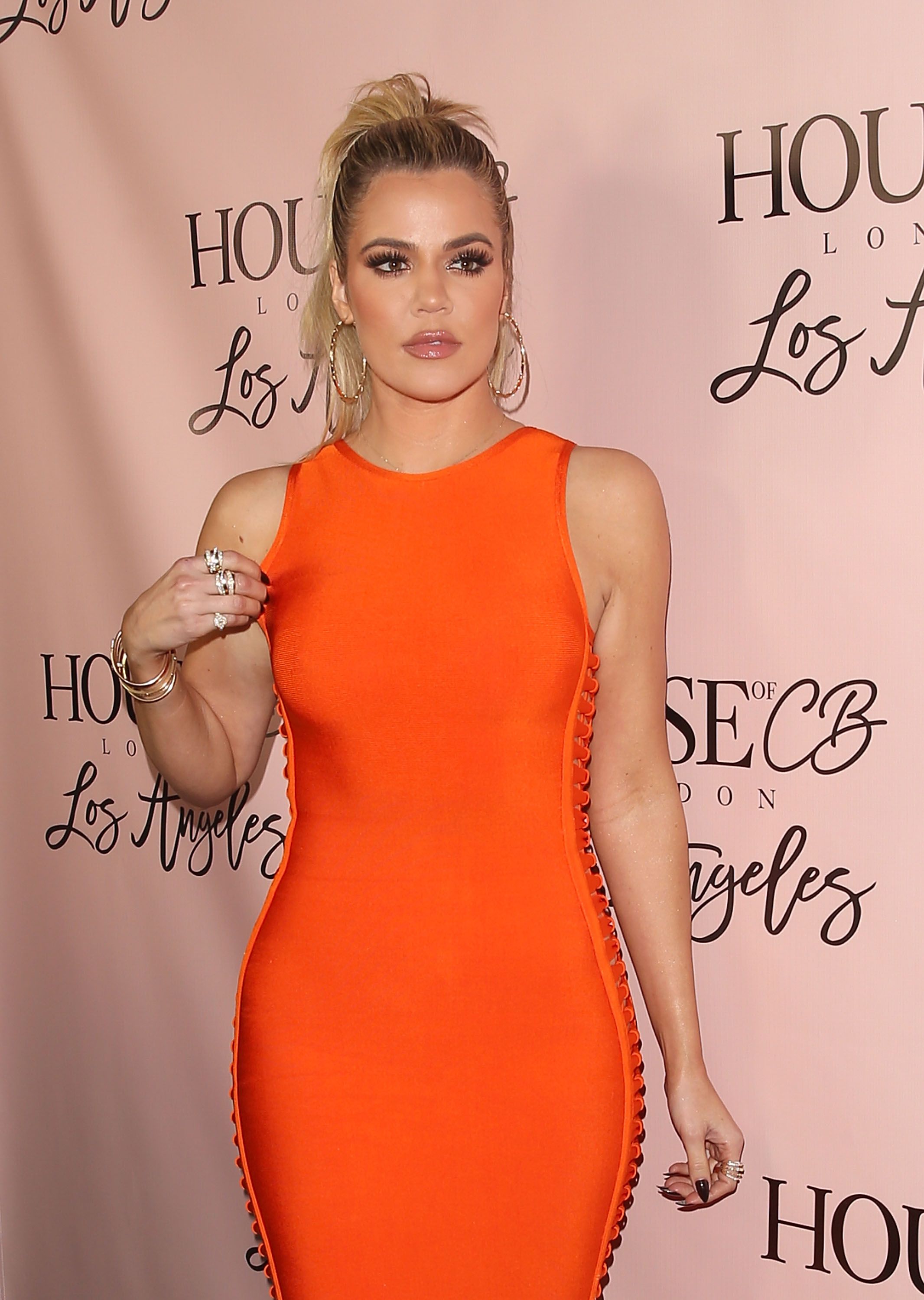 Khloe Kardashian at the House of CB flagship store launch on June 14, 2016 in West Hollywood, California | Photo: Getty Images
Sitting in a luxury dressing room alongside fellow reality star Scott Disick and the KUWTK production crew, Kardashian sat pretty while the makeup artist worked on her face.
[It was] gathered that Kardashian and Cleveland Cavaliers' Tristan Thompson have been living together amid quarantine.
Towards the end of the video, she donned a classic Kris Jenner short weave which resulted in her channeling Jenner's signature look!
People shares that Kardashian's paparazzi prank look came complete with Jenner's signature dark ensemble and her cellphone in one hand.
It turned out to be an impersonation spree as the Kardashian-Jenner clan decided to switch personalities for the celebration of their show's season finale.
On her Instagram page, Kardashian shared several stylish snapshots where she flaunted her Kris Jenner look. The photos were a picture collage of her and Jenner rocking similar Versace three-piece outfits. She captioned the post:
"It's safe to say I had WAYYYY too much fun being the Kris Jenner!! She's so fabulous! PS I never thought I looked so similar to my mom until I put on this wig."
Jenner briefed fans on what she and her famous daughters were up to for the KUWTK season finale as she shared snippets on Instagram.
Daily Mail reports that the Kardashian-Jenner's first half of the season celebrations came amid speculations about Kardashian's relationship with her ex Tristan Thompson.
Sources maintain that Thompson and Kardashian are trying to work together to raise their little daughter True. However, the duo has also been cordial with each other.
Us Weekly gathered that Kardashian and Cleveland Cavaliers' Thompson have been living together amid quarantine. A source close to the family shared that Kardashian, 36, is hopeful about Thompson's character. The source told the new site:
"Khloé is hopeful that Tristan has changed for good and will continue to grow and be the great and loyal partner that he has been throughout their time together during the [coronavirus] quarantine…"
According to Biography, Kardashian is a star in her own right as she has several achievements to her name. However, the reality star often finds herself in controversial situations most times regarding her romantic life.
In 2009, she tied the knot with NBA star Lamar Odom but their marital bliss went south after a while. Their union was fraught with rumors of infidelity and Odom's issue of drug use. The duo called it quits in 2016. Her relationship with Thompson started the same year.
Kardashian and Thompson became parents in 2018 but they went their separate ways following cheating rumors. These days, it seems they are working on their differences.
Please fill in your e-mail so we can share with you our top stories!