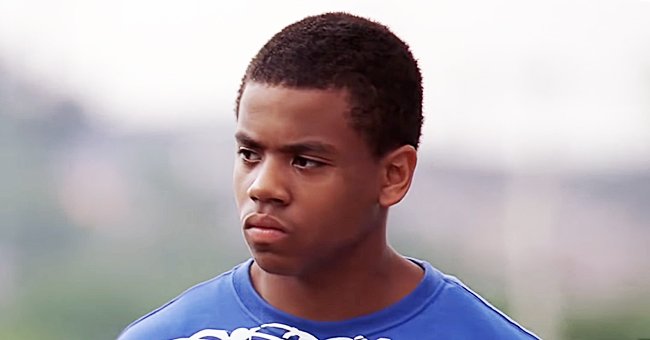 youtube.com/MuminekBambo
Tristan Mack Wilds from 'The Wire' Enjoys Some Time Outdoors with Daughter Tristyn in a New Video
The "The Wire" star and his longtime partner had their ups and downs in their journey to parenthood, but now they are the happy parents of a lovely little princess that has become the light of their days.
32-year-old singer and actor Tristan Mack Wilds is delighted and grateful for having become a father, having recently welcomed his first child with his longtime girlfriend, 30-year-old Christina Hammond, and it shows in his social media.
On August 5, 2020, Mack took to his Instagram feed to post a lovely short clip on which he appears playing with his 9-month-old daughter Tristyn as the two enjoy the summer sun next to a stream.
Wearing a pink tutu like a miniature ballerina, Tristyn looked like she was having a great time as her famous father rocked her and moved her up and down in the air.
Mack and Hammond had to go through a difficult journey before welcoming Tristyn, with Hammond previously suffering a miscarriage, which for a while made the couple lose all hope of bringing a new life to the world.
Fortunately, with a lot of love and support for each other, Mack and Hammond managed to gather the strength to try one more time, and they were blessed with a lovely daughter.
"I had a lot of growing up and strengthening to do to be ready to take care of this little one," a proud Mack told Essence early in May when he celebrated his first Father's Day by introducing Tristyn, then 5 months old, to the world via social media.
In the same interview with Essence, Hammond recognized she was fortunate to have Mack as her partner in parenthood, and she is happy to see the great father Mack has been so far, something that is a great relief for her.
"I'm a daddy's girl, so I'm blessed that [Tristyn's] able to have the experience of having such a good father, because there's nothing like it. I know that he has her back 1,000 percent," Hammond said.
Mack started off in the entertainment business as an actor in the mid-2000s, landing his breakthrough role in the series "The Wire" in 2006. But once he had established his name as an actor, he wanted to venture into music.
After making his first attempts as a recording artist, Mack reintroduced himself as a rapper named Mack Wilds in 2013 to separate his music from his career in front of the cameras, in which he was known as Tristan Wilds.
Mack marked the occasion with the release of a documentary film titled "New York: A Love Story," also the title of his debut album, where he reexamines his origins and childhood in Staten Island and presents his parents to the world.
In 2017, Mack was given the opportunity to combine his passion for music, especially hip-hop, and his passion for acting, when he landed the job of aspiring hip-hop producer DeeVee in the VH1 series "The Breaks."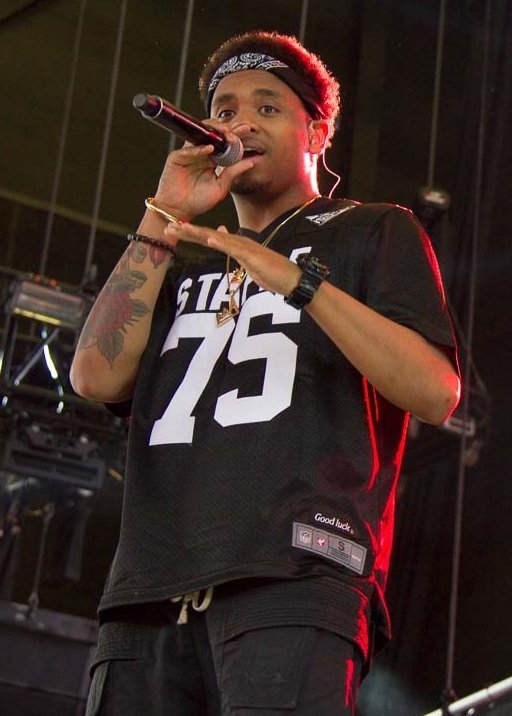 Tristan Mack Wilds performs during "Under The Influence 2014" at the Molson Canadian Ampitheatre in Toronto, Ontario, Canada crica 2014. | Photo By The Come Up Show, CC BY 2.0, Wikimedia Commons
The fictional series examines the origins of hip-hop and is set in 1990 in New York City. While he considers himself "a hip hop kid," having grown up in the '90s, Mack never imagined the genre was to become the cultural phenomenon it is today, and that he was going to be an important part of it, making the project so dear to him.
The series also gave Mack the chance to work close to hop-hop pioneer Method Man, a rapper he grew up listening to and who played Mack's father in the show.
Please fill in your e-mail so we can share with you our top stories!