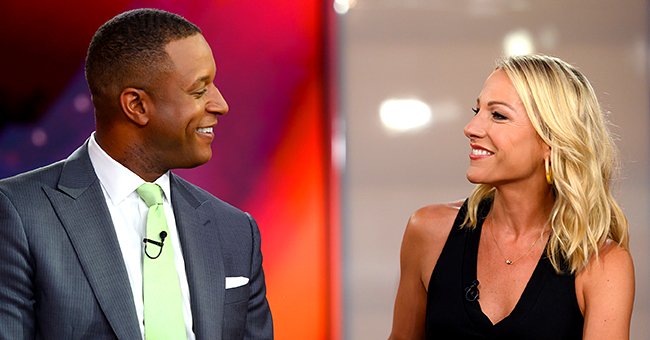 Getty Images
Today Show' Host Craig Melvin's Wife Lindsay and Their Son Del Share a Joke on Instagram – Check It Out Here
The sports reporter's social media is filled with jokes she comes up with and she enjoys sharing them with her followers as much as with her two kids.
Besides sports, jokes are the next favorite thing for reporter Craig Melvin's wife, 42-year-old sportscaster, Lindsay Czarniak, who usually shares her clever and funny written jokes on her Instagram, always next to her kids.
In a recent joke, she mixed sports with a Disney's character. In one of the two snapshots, she posted she is holding a golf club as she prepares to hit a ball, while her son, Del, is holding a poster that reads: "Why was Cinderella such a pool golfer?"
In the next photo, Del reveals the answer on the other side of the poster that says: "Because her coach was a pumpkin?"
Fans often comment on her daily hilarious jokes by saying they expect them every day or coming up with new ones to give her new ideas.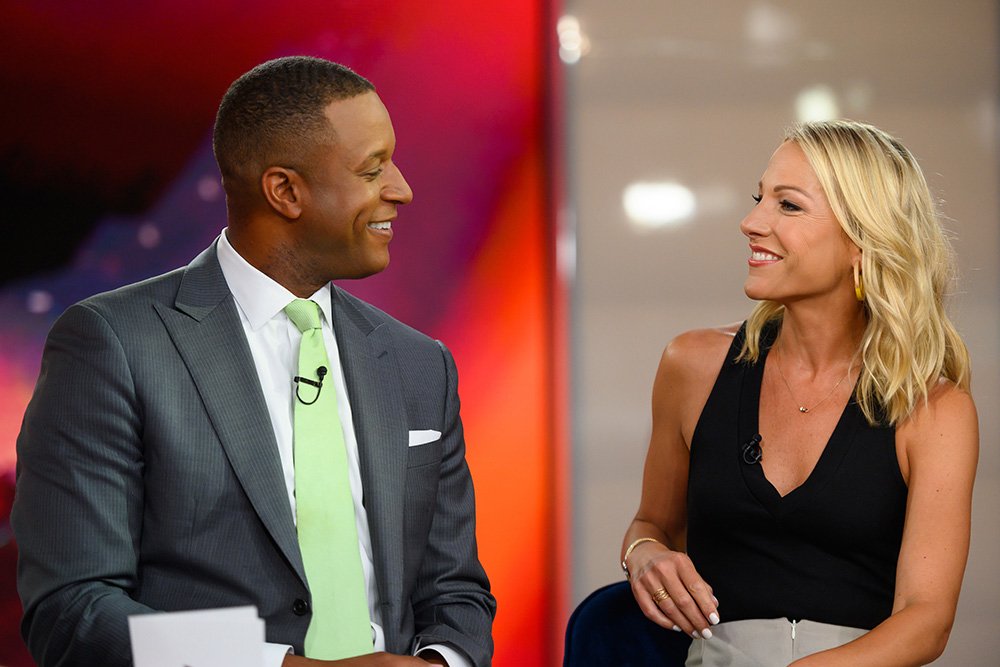 Craig Melvin and Lindsay Czarniak at NBC studios in August 2019. I Image: Getty Images.
REPORTERS' FAMILY
Melvin and Czarniak have a very special family. The couple, who are both journalists, met at NBC4 studios in 2008, where they were both working at the time. Melvin was a news anchor while Czarniak was coming back from covering the Beijing Olympics Games.
They started to date immediately and got married in 2011 in Washington D.C. Three years later, in March 2014, they had their first child and son, Delano, who they call Del. In November 2016, they welcomed their second child, a daughter named Sybil.
Today, despite working from home amid quarantine, Melvin is "Today"s news anchor and Czarniak works for Fox Sports as a host for NASCAR and a sideline reporter for the NFL.
BIRACIAL KIDS
In the face of recent events and protests against racial inequity, both reporters have become more aware as a couple of their roles as parents, but also of the responsibility they share by raising biracial children.
In an open interview, they confessed that though they have been aware of their status, racial issues have never been a problem for any of them. However, they have grown together to understand that it is something they need to talk about between them, and especially with their kids, to teach them how to grow in today's society.
The "Today" reporter
has also revealed
how he has heard comments from people on the streets about his children being "well-behaved." Though it might seem like a nice compliment, Melvin mentioned how these kinds of comments are racial, and he explained how, even with small apparent comments, society is used to underestimate Black people.
Please fill in your e-mail so we can share with you our top stories!