Kerry Washington Flaunts Her Afro on the Cover of 'Town & Country' Magazine – See Her Gorgeous Look
Kerry Washington is flaunting her stunning afro on the cover of Town and Country magazine and she looks fantastic. Check out the look now. 
Kerry Washington is rocking a gorgeous afro in her latest interview with Town and Country and the actress looks terrific gracing the cover. 
The star shared a photo of herself dressed in a stunning purple gown, revealing that the shoot had been done under COVID-19 social distancing restrictions. 
Washington, who was recently nominated for four Emmys, spoke to the magazine and opened up about her career, including the recent documentary that she produced, "The Fight."
The movie follows the legal battles around the new administration policies and the star thanked all the people that had made it possible when she shared the picture on her Instagram. She said:⠀⠀⠀⠀⠀⠀⠀⠀⠀
"Thank you to this JUSTICE LEAGUE of lawyers at the @aclu_nationwidethat shared their journey with us in @thefightmovie. This cover brings me so much joy because I know all that went into it."
Because of the coronavirus pandemic, Washington revealed that everything had been prepared before, including her gown which was pressed and delivered to her three days earlier.
Washington also shared that her hair and makeup team had managed to work their magic through Facetime as they were 3000 miles away. 
Washington revealed that she would like to collaborate with Beyonce.
When it comes to her look, the "Scandal" star started to wear her natural hair out more, often appearing on the red carpet with her curly hair in beautiful styles. 
Washington revealed that choosing to wear her natural hair out was because she was a mother, adding that she wanted to show her children that there is more than one type of way to be beautiful. She said:
"You don't have to follow one prescription of what beauty is. I try to always be free and authentic and not leave the house until I'm like, OK, I feel good about this."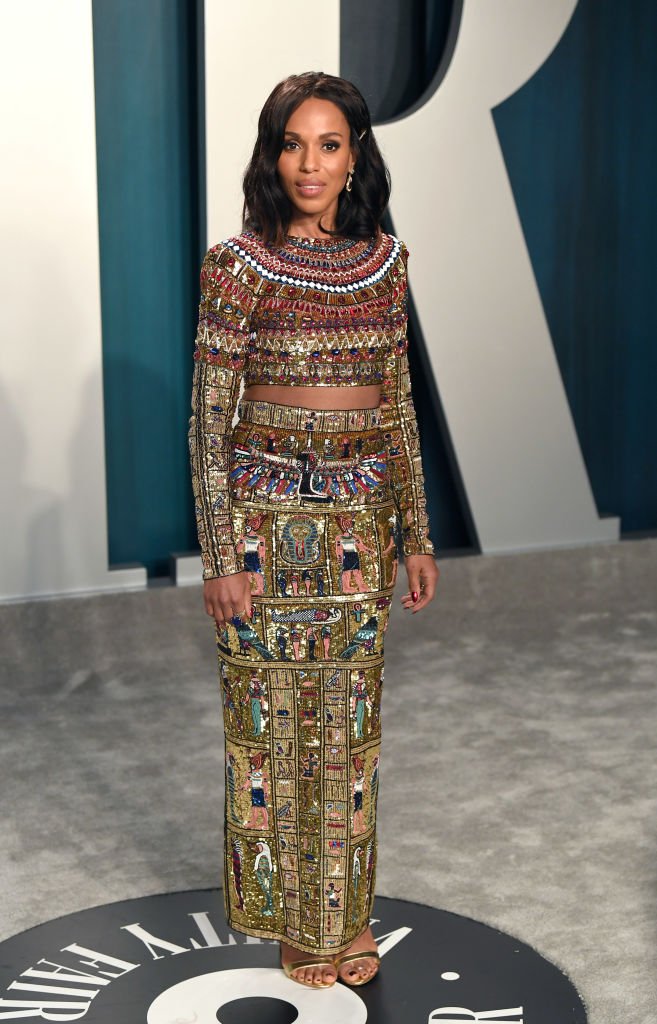 The star who was also an ambassador for Neutrogena often promotes products for curly hair and has experimented with several different colors and styles over the years. 
Earlier this month, Washington revealed that she would like to collaborate with Beyonce after both their movies, "Black is King," and "The Fight," were released.
During an interview, Washington said that she would love to work with the superstar, as Beyonce worked so well with different directors, adding that it would be extraordinary. 
The star said that while their two movies were very different, they were both projects that shared important narratives that needed to be heard.