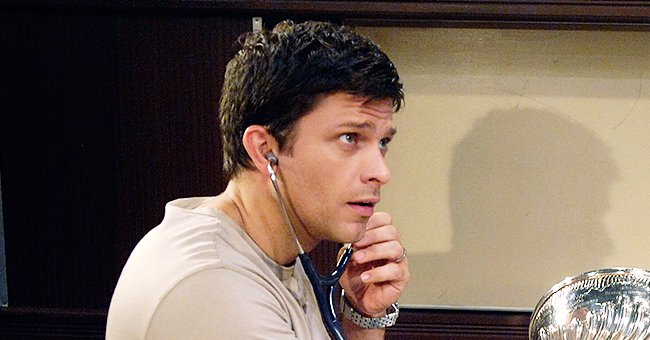 Getty Images
Greg Vaughan Comments on the Idea of Returning to 'General Hospital' in a New Interview – Is It Possible?
Soap star Greg Vaughan said goodbye to his longtime role in "Days of Our Lives," and teased in a new interview that returning to his previous role in "General Hospital" would be worthwhile considering.
About a month ago, Greg Vaughan announced his exit from "Days of Our Lives," where he played the role of Eric Brady since 2012.
Appearing on the cover of the new issue of Soap Opera Digest, Vaughan dished on the possibility of returning to his previous role in "General Hospital."
Greg Vaughan attends the 46th annual Daytime Emmy Awards on May 05, 2019, in Pasadena, California. | Source: Getty Images.
In what Vaughan called a formative time in his career, he starred as Lucky Spencer from 2003 until 2009 when he left Port Charles. Of the possibility of his return, Vaughan reportedly said:
"When you get an opportunity, it's something to consider."
IT'S FAR FROM A DONE DEAL
However, Vaughan also added that he can't say with certainty of "100 percent right now" whether he would return if given the opportunity, although he admitted that it "would definitely be flattering."
When it came to the decision to leave the daytime soap, Vaughan previously said during a podcast that he "finished [his] reign" on the show and that his time there "was coming to an end, anyway."
GRATEFUL FOR THE OPPORTUNITY
Even so, the actor didn't close the door on future appearances in the role that won him a Daytime Emmy award back in 2018 for best supporting actor, as he added:
"For all my Days fans that are listening, I love you all. It's never over, so I'm not gonna say it's over. I'm taking a break if you will."
Ready for whatever the future holds, Vaughan sees gratitude as "the key in life," and advised his fans to follow their dreams, and not to be afraid to embrace opportunities that present themselves.
ANOTHER SHOCKING DEPARTURE
According to reports, the last episode featuring Vaughan will air in late September, when the show is set to resume production.
However, another one of the show's cast won't be returning. Kristian Alfonso also announced that she wouldn't be returning to "Days of Our Lives."
As one of the longstanding characters in the show, Kristian Alfonso first appeared as Hope Williams on the daytime soap back in 1983.
The actress first shared the news of her departure early in July, and said that her time there formed a "vital part" of her professional and personal "journey."
Please fill in your e-mail so we can share with you our top stories!