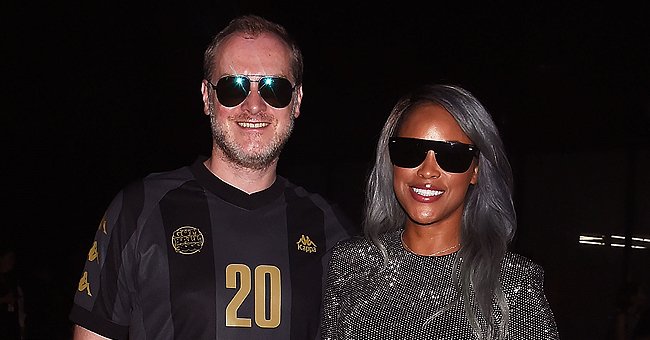 Getty Images
See This Cool Selfie Eve Took during Her Recent Date with Husband Maximillion Cooper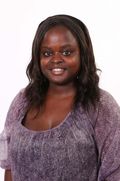 Eve posted a photo spending quality time with her husband as she gave her fans a sneak peek of their date in a double selfie which reflected off her trendy sunglasses.
Only days before England went into lockdown on March 23, Eve had been on tour across the country and Europe. The talk show host, actress, and rapper recently shared photos from her last performance.
Eve revealed that she performed on stage for the last time only a day before the country went into complete lockdown. With her team temporarily out of work, she has been advocating for the government to step in.
The rapper is working on releasing music for the first time in six years. The project will be her fifth studio album. In an interview with The Guardian, she shared her fears and admitted:
"Sometimes, I'm apprehensive because the industry has changed so much. What does that mean for an artist – are people going to care?"
Eve's music career wasn't the only thing she has experienced anxiety over. During an episode on "The Talk," she detailed her struggles with infertility which have spanned over several years.
According to USA Today, Eve explained that her pregnancy struggles made her feel like she wasn't good enough. However, after sharing her experience publically, Eve said the support she received from her fans squashed the shame she had felt for many years.
Eve's husband, Maximillion Cooper, has four children from his previous marriage. The couple was married in 2014. Recently, she posted a photo of them spending quality time together.
While taking a selfie with a pair of sunglasses on, Maximillion could be seen from the double reflection of her tinted lenses. In her caption, she teased her husband, saying, "I see you."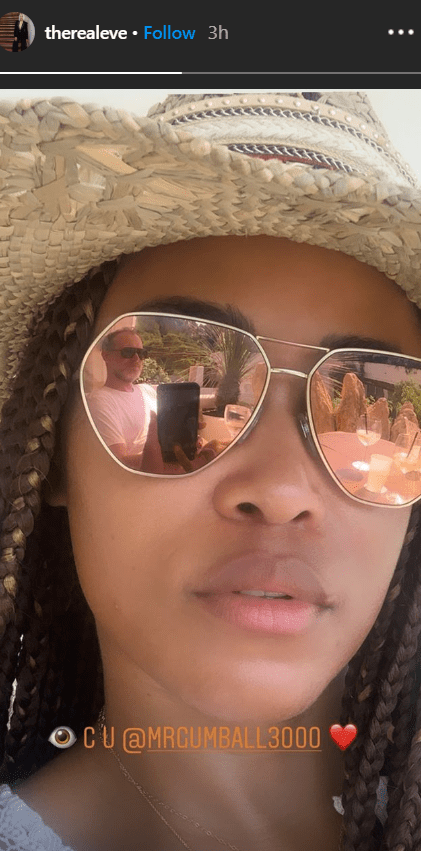 Eve took a selfie wearing tinted sunglasses that showed the reflection of her husband Maximillion Cooper | Source: Instagram.com/therealeve
In the selfie, Eve sported braids with blonde highlights that hung past her shoulders underneath a straw cowboy hat. She showed off her glowing skin while posing makeup-free.
Maximillion was dressed in a white shirt as he appeared to be enjoying the cocktails that were placed in front of the couple during their date.
Eve and Maximillion tied the knot during an intimate ceremony in Ibiza almost four years after they met at a Gumball 3000 rally in 2010.
It's reported, Eve revealed that marriage has changed her, and helped her relinquish her fierce independence. She explained that it had been a positive experience of learning to trust her husband.
Please fill in your e-mail so we can share with you our top stories!