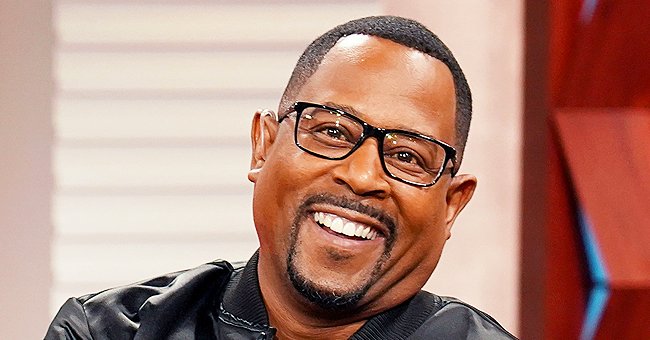 Getty Images
Martin Lawrence Reveals What Quality Time with His Kids Means to Him – See His New Pic with Daughter Jas
Martin Lawrence and his grown daughter, Jasmine, were daddy-daughter goals in a refreshing Instagram post that showed them flaunting their flawless smiles during a nice hangout.
Hollywood icon Martin Lawrence and his oldest daughter, Jasmine were an absolute delight in his recent Instagram post as they basked in each other's company while showing off father-daughter love.
While the duo flashed their perfect dentition, Lawrence gushed over his lovely daughter while telling fans about their quality time together.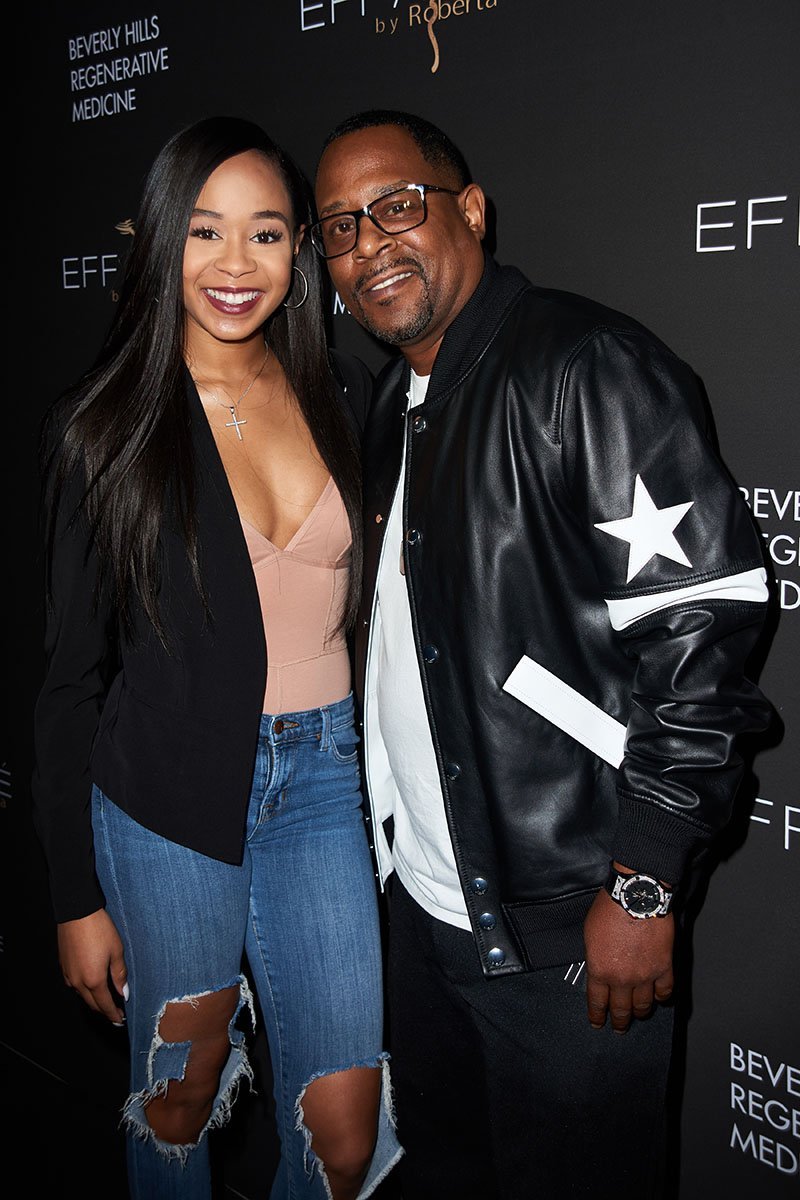 Comedian Martin Lawrence and his daughter Jasmine Paige attend the grand opening of Roberta Moradfar's Efface Aesthetics at Efface By Roberta on December 12, 2019. I Photo: Getty Images.
SOME DADDY-DAUGHTER TIME!
The doting dad looked as youthful as ever in a black Nike t-shirt while his daughter rocked her black v-neck top with her sleek hair worn straight. The duo spotted tiny silver neck chains as they posed for the selfie. Lawrence captioned:
"Quality time with my girls means the world to me. Be on the lookout for how my oldest Jas and I spent our daddy-daughter time!"
Lawrence, 55, concluded his lighthearted caption with a hashtag that showed that he was a proud dad. Many fans showed their approval while gushing over the duo. One admirer commented, "She's so gorgeous." Someone said of the star dad, "Martin loves the kids." A third fan acknowledged, "Nothing like family time."
WHO IS JASMINE LAWRENCE?
Jasmine is the oldest and only child of the "Big Momma's House" star from his marriage to his ex-wife, Patricia Southall. Lawrence and Southall became a couple in 1995 and had their daughter the following year.
While Jasmine, Lawrence's eldest daughter, is doing well for herself, her half-sisters are not lagging.
The duo's union was short-lived as they called it quits in 1997. Lawrence and Southall have since moved on while they share parenting duties. After high school, Jasmine attended the Duke University of Durham where she graduated cum-laude.
A GIRL DAD
Lawrence is renowned for being one of the most iconic comedians in Hollywood. However, fatherhood is another aspect of his life that he is proud of.
Once in an interview, the 55-year-old talked about how his daughters were raised right amid the spotlight and public attention. The star dad made it known that he instilled discipline by reminding them that they were lucky.
While Jasmine, Lawrence's eldest daughter, is doing well for herself, her half-sisters are not lagging. Iyanna Faith is Martin's second child with ex-wife, Shamicka Gibbs, and she is in college.
Her younger sister and Lawrence's third child is Amara Trinity. She is gradually getting into adult life as her parents celebrated her senior prom last year.
Please fill in your e-mail so we can share with you our top stories!