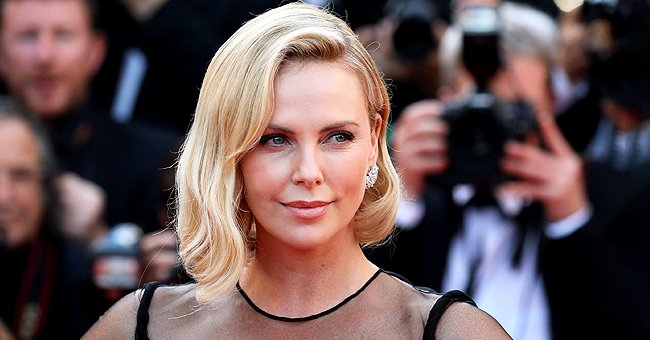 Getty Images
How Charlize Theron Celebrated Her 45th Birthday Amid the COVID-19 Pandemic

Charlize Theron celebrated her birthday with a twist this year — through a group video call. Her two daughters made a rare appearance on social media for the occasion.
On Friday, a-lister Charlize Theron turned 45 years old. To celebrate amid the coronavirus pandemic, the actress was forced to switch things up to stay safe.
Theron got on a video call with seven parties for the event. On Saturday, she shared a screenshot of the result on her Instagram account. The post is found below.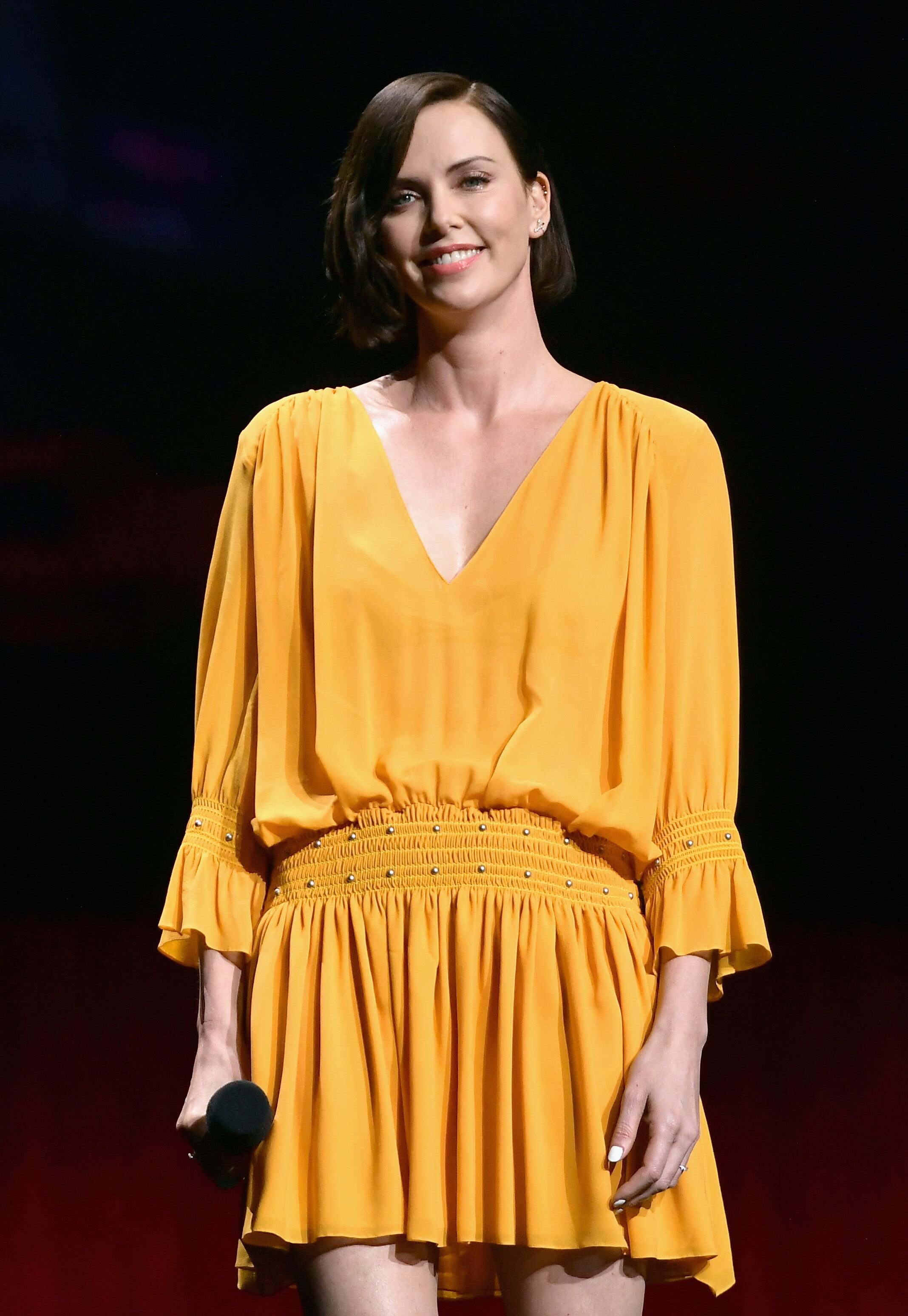 Charlize Theron speaks onstage at CinemaCon 2019. | Source: Getty Images
THERON CELEBRATES HER BIRTHDAY WITH LOVES ONES
Theron joked in the caption: "I think my mom fell asleep 5 min in." She thanked everyone who attended the virtual party and acknowledged the event as a welcome light amidst the troubles that 2020 has brought.
In the photo she shared, Theron's friends and family members all smile as they honor her. Some are alone while others are joined by their partners, kids, or both.
Theron was spotted in the bottom right box of the shot between her two daughters, Jackson, eight, and August, five. The "Atomic Blonde" actress adopted both of her children, who are black.
SHE REVEALS BIGGEST CHALLENGE DURING QUARANTINE
Their online appearance is rare as Theron seems keen on keeping her family life private. The last photo Theron shared of her older daughter was a year ago, and some leaves hid Jackson's face.
Earlier this month, Theron shared what challenges she faces amid the COVID-19 crisis with Today. She explained: "I'd say the biggest challenge for me is just homeschooling."
The "Mad Max: Fury Road" actress joked that she would prefer remaking an action movie several times before she had to homeschool. Theron also spoke about how she is instilling black empowerment into her girls.
THERON ONCE GOT CANDID ABOUT OLDER DAUGHTER
The move was inspired by the death of George Floyd at the hands of a police officer. Theron said her girls lost some of their innocence because she had to teach them about systemic racism and societal issues.
Last year, the main topic surrounding Theron's family was her daughter Jackson, who was born a boy. Over the years, Theron allowed her to wear dresses, and that got the public talking. Theron finally got candid about the situation.
"Yes, I thought she was a boy, too. Until she looked at me when she was three years old and said: 'I am not a boy!' " she said in an interview. Theron's approach is to let her children be who they want to be.
SHE HAS NO INTENTION OF GETTING MARRIED
For her part, Theron enjoys being a mom and does not need anyone else besides her two girls. In a June 2020 interview, Theron revealed that marriage was never in the books for her.
Speaking on the "Howard Stern Show," Theron made it clear that her past romance with fellow actor Sean Penn never reached an engagement as some have suggested.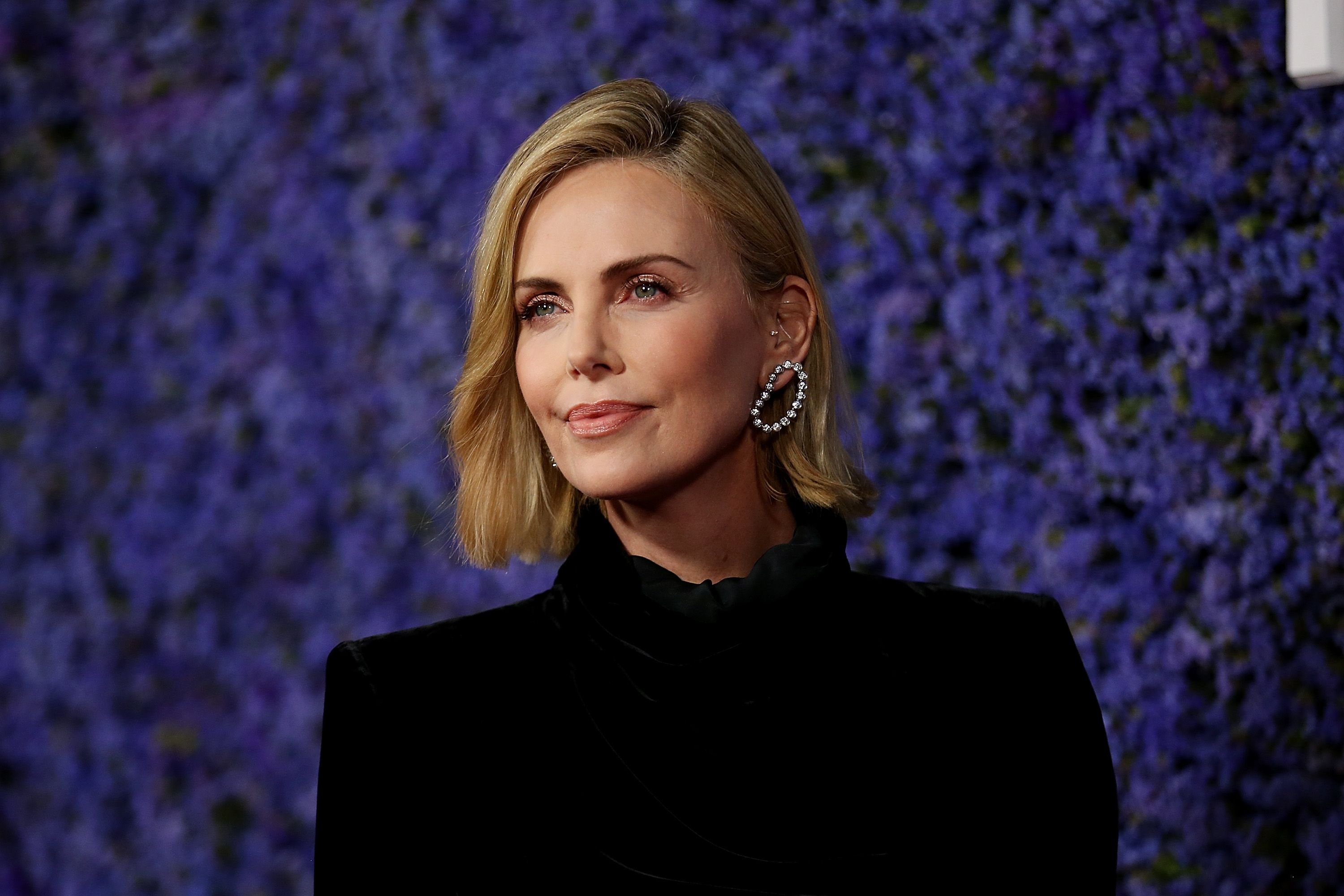 Charlize Theron attends Caruso's Palisades Village opening gala. | Source: Getty Images
She revealed that she and Penn did not marriage because it was never something she was interested in. The actress made a jest about living with another adult, saying that the person would have to buy a house next to her.
Please fill in your e-mail so we can share with you our top stories!