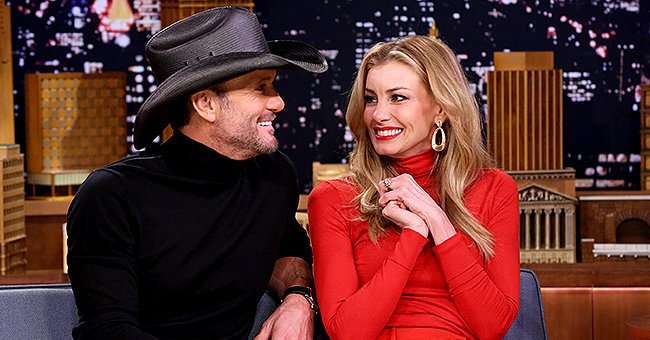 Getty Images
Tim McGraw Expresses Love for Wife Faith Hill – See the Gorgeous Pic Taken by Their Daughter Gracie
Tim McGraw is always eager to show how much he loves his wife, Faith Hill. He did so again in a recent photo taken by the pair's daughter, Gracie.
On Saturday, Tim McGraw took to Instagram to share a gorgeous photo of his beloved wife, Faith Hill. Fresh-faced and smiling, the country music songstress sat outside on a patio.
McGraw and his wife have been married for 23 years and share three daughters: Gracie, 23, Maggie, 21, and Audrey, 18. Gracie received credit for taking the photo, which is found below.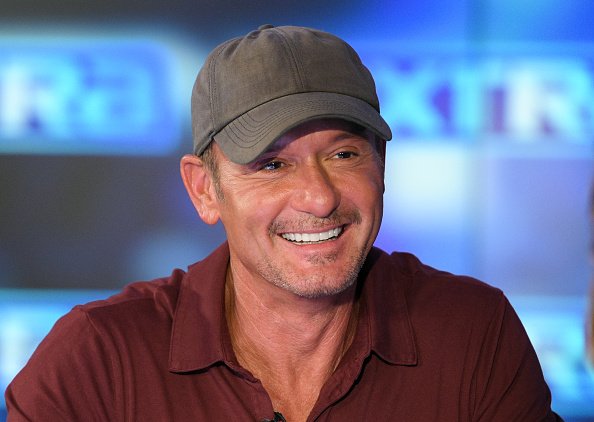 Tim McGraw at Burbank Studios on November 06, 2019 in Burbank, California. | Photo: Getty Images
FAITH STARS IN PHOTO FROM LOVING HUSBAND MCGRAW
"Dang, I love this girl!" wrote McGraw in the caption. He added a camera emoji and put Gracie's name next to it to indicate that she had taken the photo.
In the photo, Hill debuted pink highlights in her hair as she turned to give the camera a profile view. She sat in a white lounge chair. Another sofa piece was seen nearby with a potted plant next to it.
McGraw and Hill have been doing things right for a long time. They make music together, collaborated on three tours, and reaped their rewards in the form of a Grammy.
MAGGIE TALKS ABOUT PARENTS' LONG-LASTING UNION
Though no marriage is perfect, Maggie has revealed some of the pair's secrets. She pointed to their shared determination and intelligence as well as their outspokenness.
Another trait Maggie appreciates from her parents is their sense of charity, which was passed on to her. She told Us Weekly in May: "I think I grew up with a mentality that it's kind of an obligation for you if you have more than other people, to give back."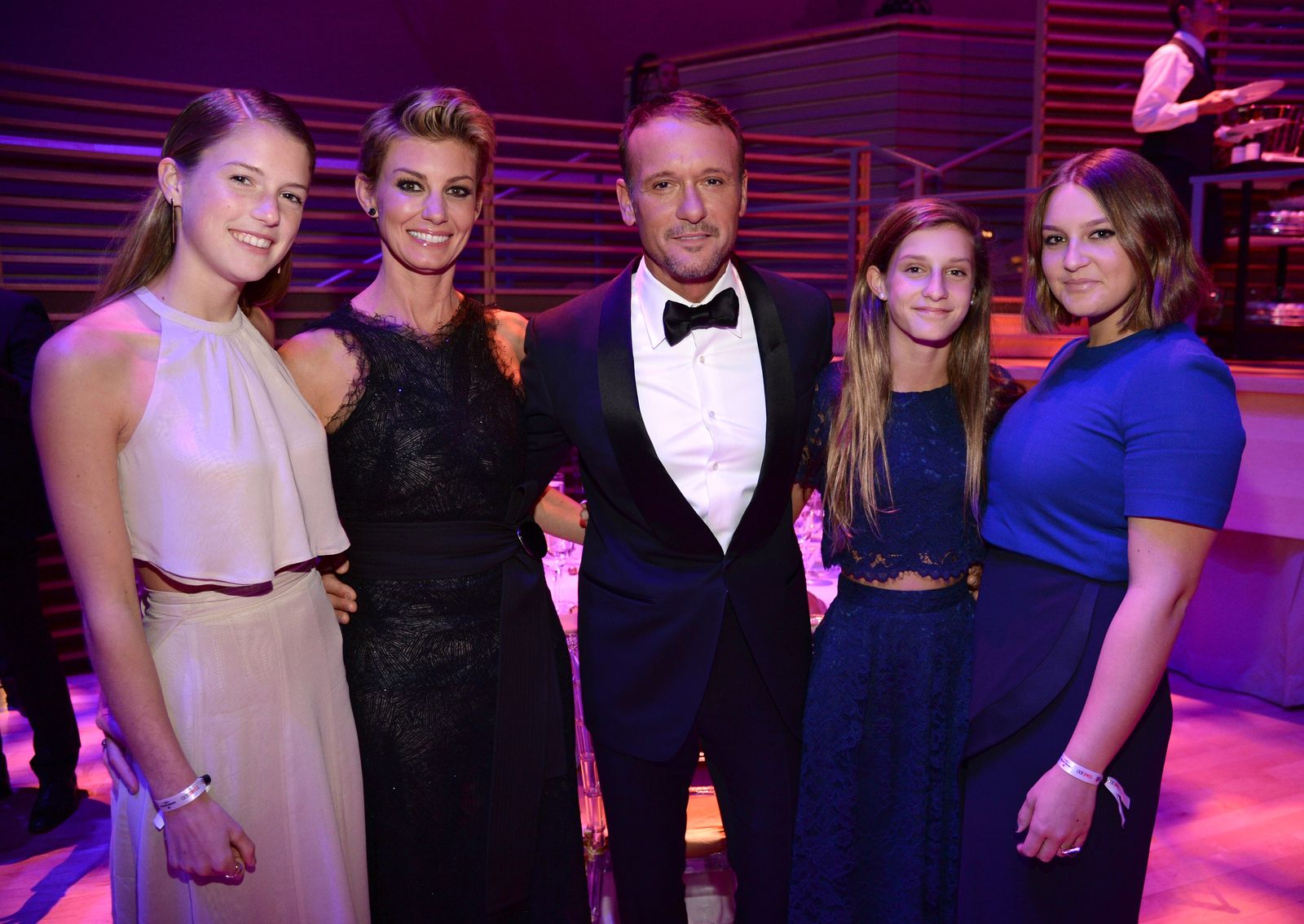 Gracie McGraw, Faith Hill, Tim McGraw, Audrey McGraw and Maggie McGraw attend TIME 100 Gala on April 21, 2015. | Photo: Getty Images
At the time, the youngest of the couple was involved in a television concert called "Feed the Front Line Live Presented by CMT." It aimed to raise funds for medical and essential workers amid the COVID-19 pandemic.
MAGGIE AND AUDREY SHARE A GRADUATION YEAR
A month later, Maggie joined her sister Audrey as they both graduated — Maggie from Stanford University with a biology degree and Audrey from Nashville's Ensworth High School.
Again, McGraw jumped online and showered his girls with praise. He shared a collage of four photos with Maggie featured in the two at the top and Audrey in the bottom two.
GRACIE LOOKS GORGEOUS IN WOMEN'S EMPOWERMENT SELFIE
Meanwhile, Gracie stunned her Instagram followers by showing a natural look in a makeup-free selfie in July. The picture was posted as part of a movement done in solidarity with abused women.
The black-and-white photo saw the singer wearing a crocheted top with her short hair loose. Gracie is following in her parents' footsteps to become a singer. She certainly has the mindset and talent to succeed.
Please fill in your e-mail so we can share with you our top stories!