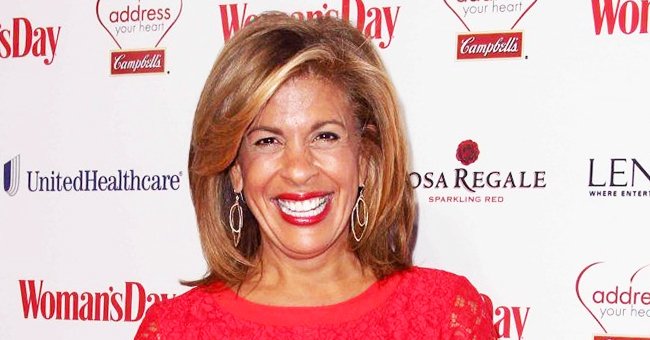 Getty Images
'Today' Co-host Hoda Kotb Gives Fiancé Joel Schiffman a Haircut after Latest Wedding Update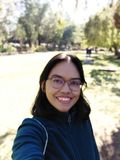 "Today" co-host Hoda Kotb seems to have discovered a potential fallback career: hairdresser. The TV personality recently shaved off fiance Joel Schiffman's hair following their latest wedding update.
An excited Hoda Kotb, 56, showed off her new skill to her 1.7 million followers on Instagram. In her August 10 post, she is seen smiling nervously while holding a hair razor beside her fiance, Joel Schiffman, 62. She said:
"Not gonna end well! We are still smiling xo"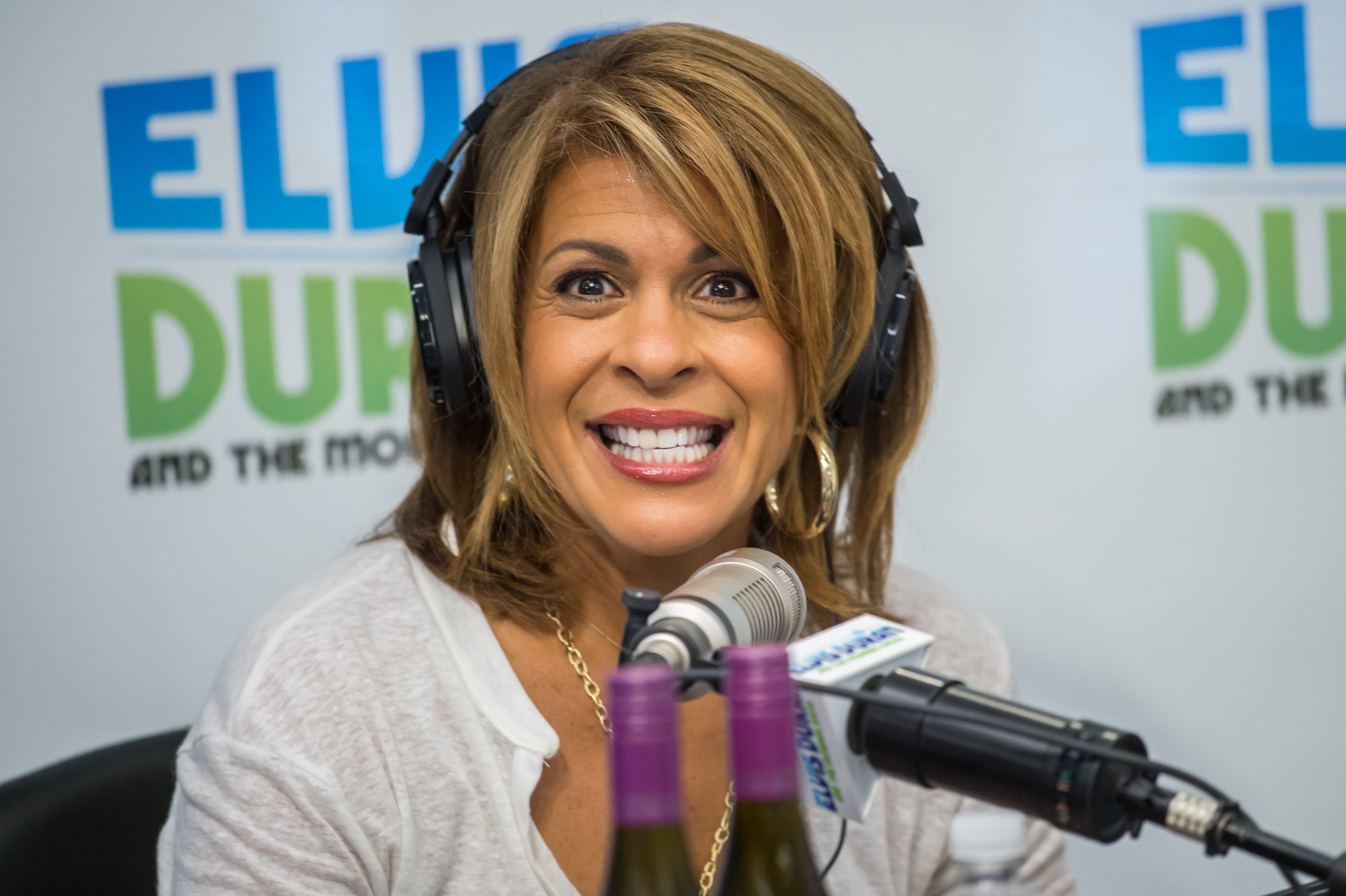 TV host Hoda Kotb during her 2015 morning show in a studio in New York City. | Photo: Getty Images
Kotb's interesting activity happened on the same day she celebrated her birthday with family and friends. Their gathering, according to the "You Are My Happy" author, was done online and in person.
She also shared a video of herself blowing out the candles of her birthday cake with her two daughters, Haley, 3, and Hope, 1. Her mother and Schiffman were with her during the celebration.
The occasion became more meaningful for Kotb when her two other siblings joined in the fun through a Zoom call. Despite the COVID-19 pandemic, Kotb described her birthday celebration as "perfect."
Kotb also shared an update about her wedding. Because of the ongoing pandemic, she is "slowing down" her preparations for their big day.
She admits having a hard time planning her wedding because the health and safety measures are constantly changing. They have yet to pick a date for their nuptials and will wait for a while until it is safe to go out.
Regardless of what the future holds, Kotb made it clear that she wants her wedding day simple.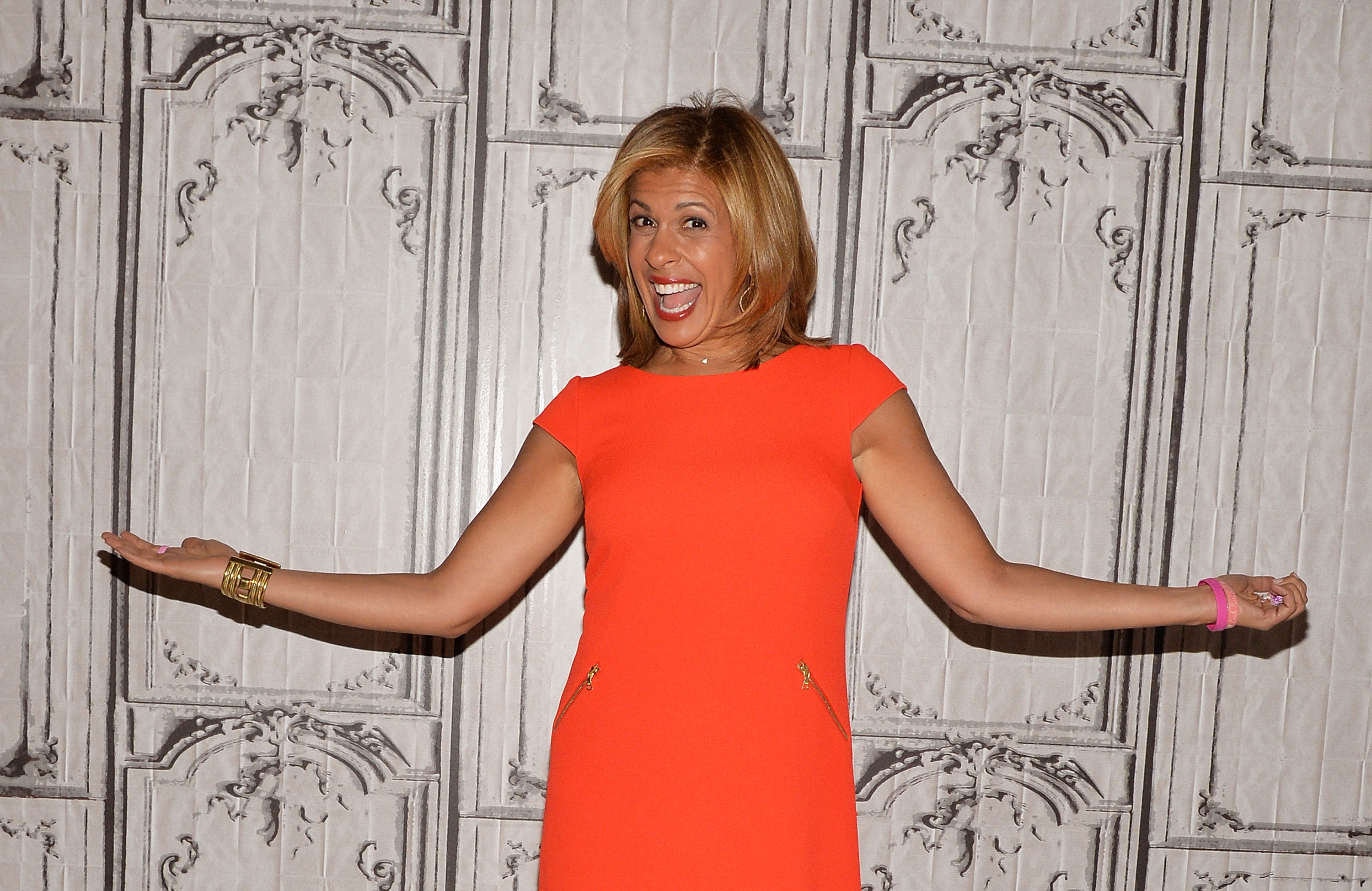 Hoda Kotb during her speaking engagement in 2016 in New York City. | Photo: Getty Images
Amid all the uncertainties, Kotb remains grateful that Schiffman is around to accompany her through the rough times. The pair were engaged in November 2019, after six years of dating.
Schiffman popped the question to Kotb while having a romantic dinner on the beach. In September 2018, Kotb in an interview said that whether or not she has a wedding ring, she will be with her fiance until her last breath.
The sweet pair met in 2013 during a book signing event. Their low-key relationship, which the couple initially wanted under the wraps, was revealed two years later.
Regardless of what the future holds, Kotb made it clear that she wants her wedding day simple. In December 2019, she said she wanted her wedding to be in Mexico, the place where Schiffman proposed.
Later on, she and Schiffman decided not to dwell too much on the location. She also did not think about having coordinated bridesmaids or any traditional wedding details.
All Kotb wants is that her wedding day will be fun and all the guests will feel breazy. She said, "That's the theme of the rest of my life."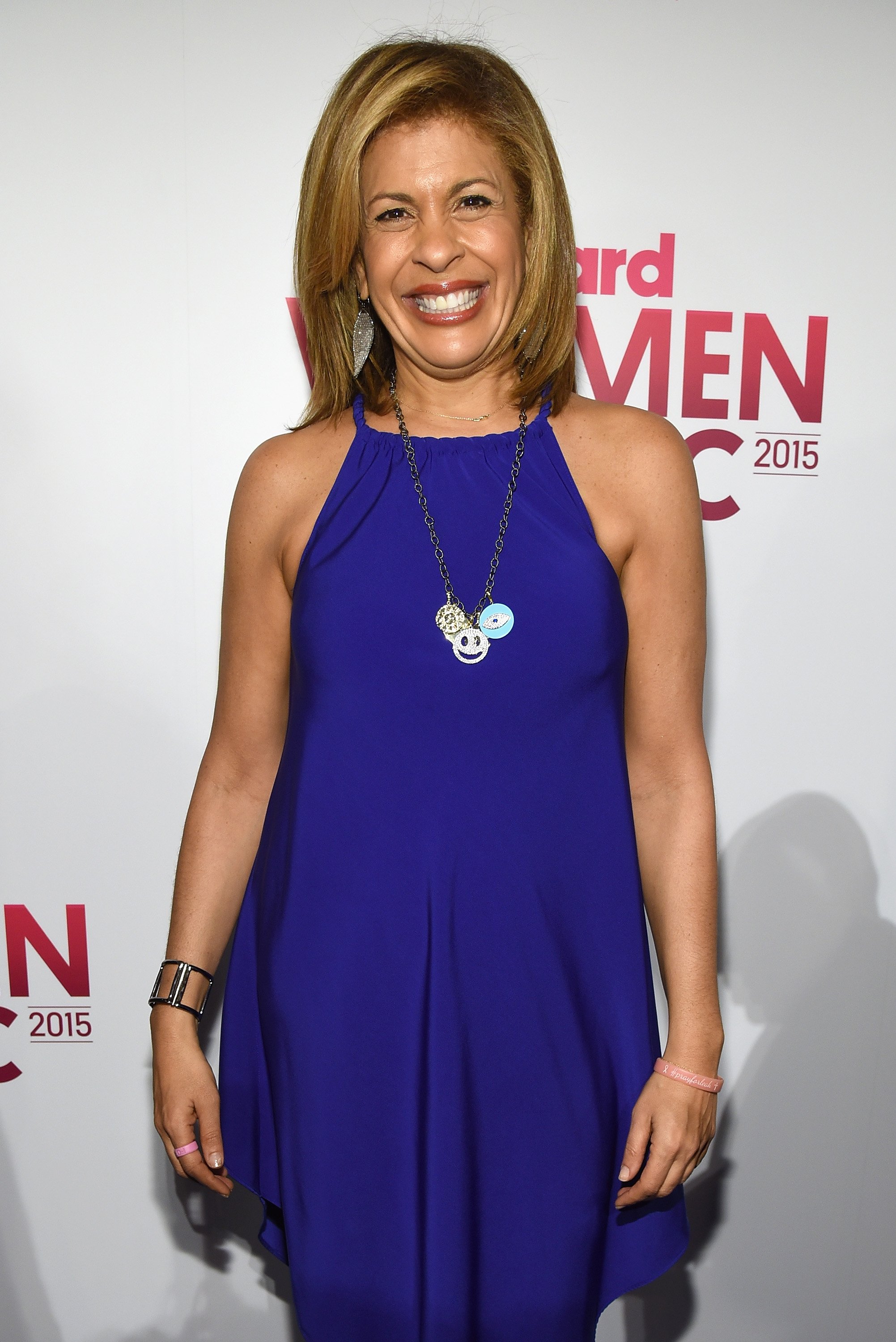 Veteran journalist Hoda Kotb attending an event in 2015. | Photo: Getty Images
While setting aside her wedding plans in the meantime, Kotb recently shared a video on Instagram showing the empty studio of the "Today" show. Going to the studio has been her morning routine for the longest time.
After COVID-19 restrictions were loosened up, Kotb was one of the few people who resumed to work.
Please fill in your e-mail so we can share with you our top stories!