See How Steve Harvey's Daughter Morgan Celebrated Her Baby Shower with Family in New Photos
Morgan Harvey-Hawthornez, stepdaughter to the media mogul and talk show host Steve Harvey, showed off her beautiful family as she celebrated her baby shower in new photos.
Morgan Harvey-Hawthornez is the daughter of Marjorie Harvey, Steve Harvey's third wife. She has two other siblings, Lori and Jason Harvey. Morgan has established herself as a writer and a food blogger.
Recently, the heavily pregnant writer threw a minimalist baby shower that featured her husband whom she already shares a daughter named Elle with.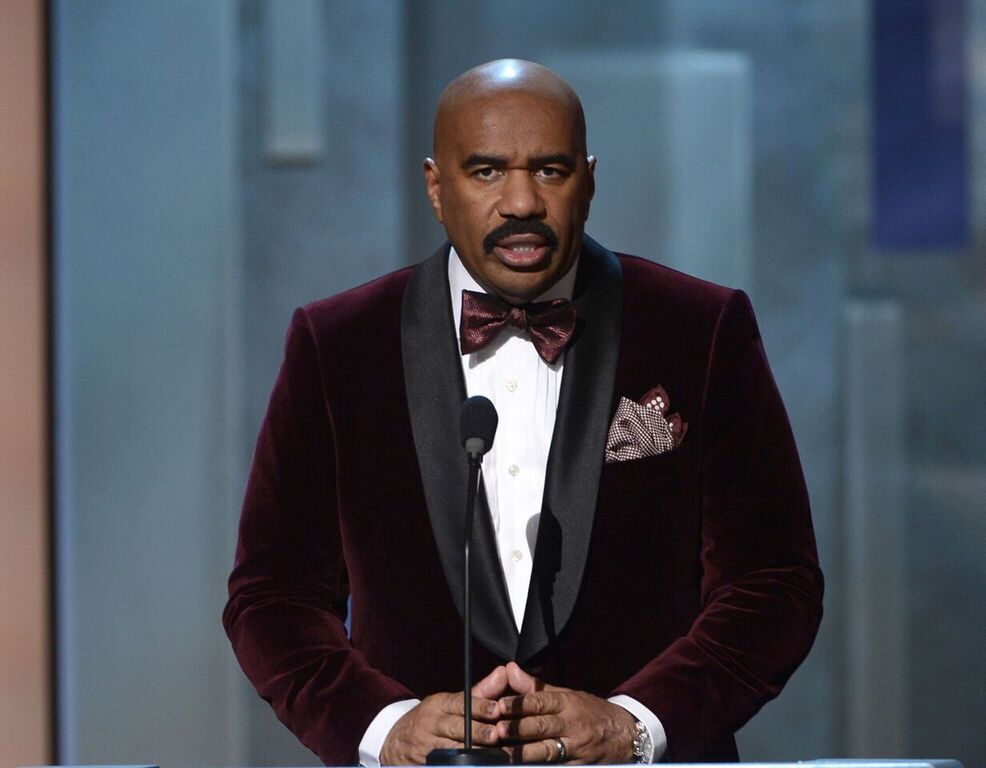 There were photos of the growing family standing in front of their lawn with the name "Marley" boldly written on it. Morgan donned a below-the-knee white-colored dress. Elle was in a short-sleeved outfit and daddy opted for white pants to complement his brownish-orange shirt.
Another shot showed the family of three walking hand-in-hand with wide-eyed grins. The expectant mother gave a detailed explanation to reveal that her baby will soon arrive. She said:
"My sweet family will soon grow by 10 little fingers and toes. I had a wonderful day taking photos of my two faves to remember these last couple of weeks of pregnancy in a special way."
It is clear that Marjorie and Steve will soon welcome the newest addition as grandparents. They will certainly love and cherish Marley as they have done with their kids and five other grandkids.
The Harvey patriarch has lovingly accepted his wife's kids as his even though he has four children. The father of four shares three kids with his first wife, Marcia, and one child with his second wife, Mary Lee Harvey.
As far as family is concerned, she is committed to having a big and happy family...
Marcia's kids with the media mogul are twins, Karli Harvey-Raymond and Brandi Harvey. Their brother is Broderick Harvey Jr., and he loves to stay out of the spotlight. 
Karli and Brandi co-runs an organization known as "YOUNG, FIT, and FLY." The former is married with a child. Wynton Harvey is Mary Lee's son. He is into modeling and photography and has appeared a few times on-screen on his dad's talk show.
The Harvey clan is full of entrepreneurs and brilliant minded people. While some have decided to keep a low-profile, others are doing their thing without minding the paparazzi.
Jason is a footwear designer who is married to a model. His sister Lori is a fashion icon and is mostly on the news concerning her romantic involvement with celebrities.
Morgan is, however, into culinary. She majored in baking and pastry at the Culinary Institute of America. She shares her cooking recipes online.  As a writer, she authored a book titled "Party Recipe," a book that gives party recipe tips.
The apple does not fall far from the tree as her mother is equally skilled. Marjorie is a fashion designer who has excelled in the business. But as far as family is concerned, she is committed to having a big and happy family. Her daughters have described her as a loving and giving person. 
During an interview, she explained that it took a bit of work to maintain a blended family. She and Steve have been married for over a decade and they have consistently built their relationship without a hassle.