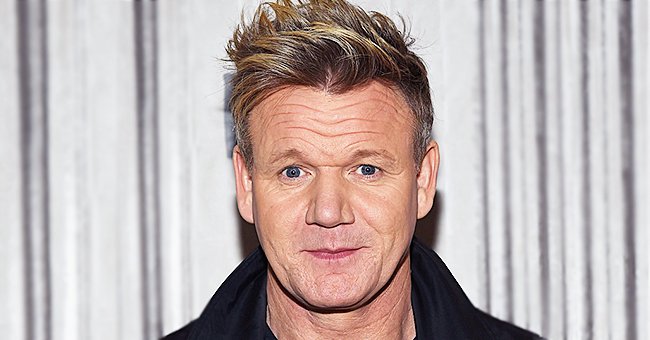 Getty Images
Check Out Gordon Ramsay's Critique of His Daughter Holly's Cooking in a Hilarious TikTok Video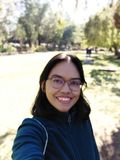 Celebrity chef Gordon Ramsay did not spare his daughter, Holly, from his stinging critique as she showed off her cooking skill in a new video.
In a video posted on TikTok recently, Gordon Ramsay did not mince words, albeit in jest, when he assessed his 20-year-old daughter Holly's cooking style.
"Young lady, you should know better," he said as he watched his daughter cook a dish that involved potatoes and onions.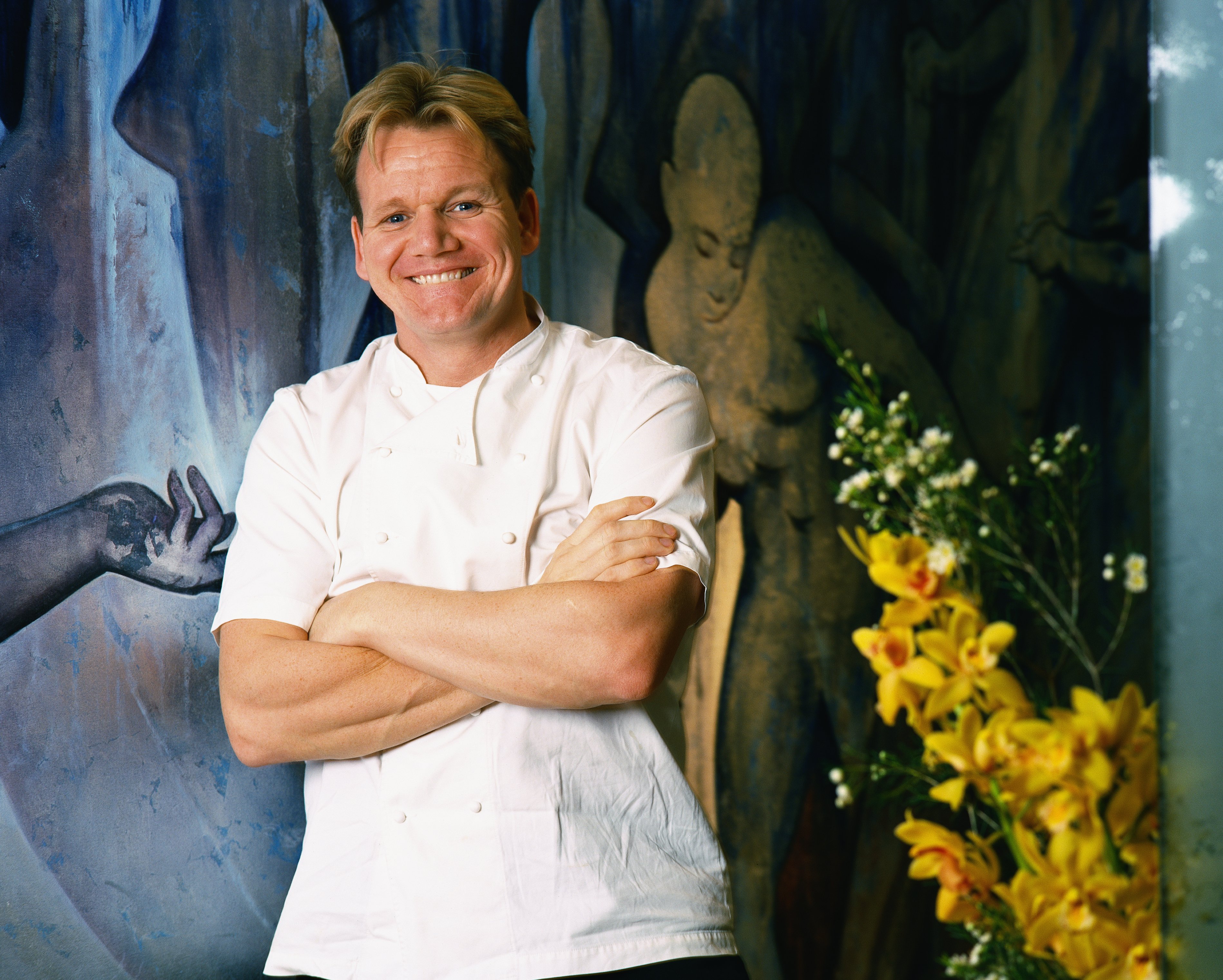 A 2001 photo of celebrity Chef Gordon Ramsay beside his restaurant in London. | Photo: Getty Images
The TV personality and restaurateur is known for his harsh style of coaching amateur cooks, but behind the camera, he is a doting father to five children.
It is often when he is around his family that he shows his softer side. In previous public posts, he was seen dancing with his daughters and twinning with his sons with their matching swim trunks.
When Gordon is not busy roasting cooking demos online, he hangs out with his five children.
His latest video together with Holly came at a time when the celebrity chef reviews cooking demos posted by TikTok users. A lot of cooking enthusiasts have been posting their cooking videos and hoping to get Gordon's attention.
The hashtag, "#ramsayreacts" has gone viral. Cooking demos that were presented to Gordon include bizarre cooking of fish in the microwave and putting mac and cheese on pizza.
In another video, Gordon's was disappointed by a cooking demo turning cheap steak into a wagyu cut. While unimpressed, his reaction was far from his popular angry reaction on TV.
When Gordon is not busy roasting cooking demos online, he hangs out with his five children. He would sometimes slay TikTok challenges with his daughter, Matilda.
Matilda seems to be very close to her father. Both would do popular dances in a synchronized manner.
Many fans found Gordon's videos with her daughter funny and adorable. For the fans, these videos are refreshing because he appears happy, a stark contrast to his usual angry personality on TV.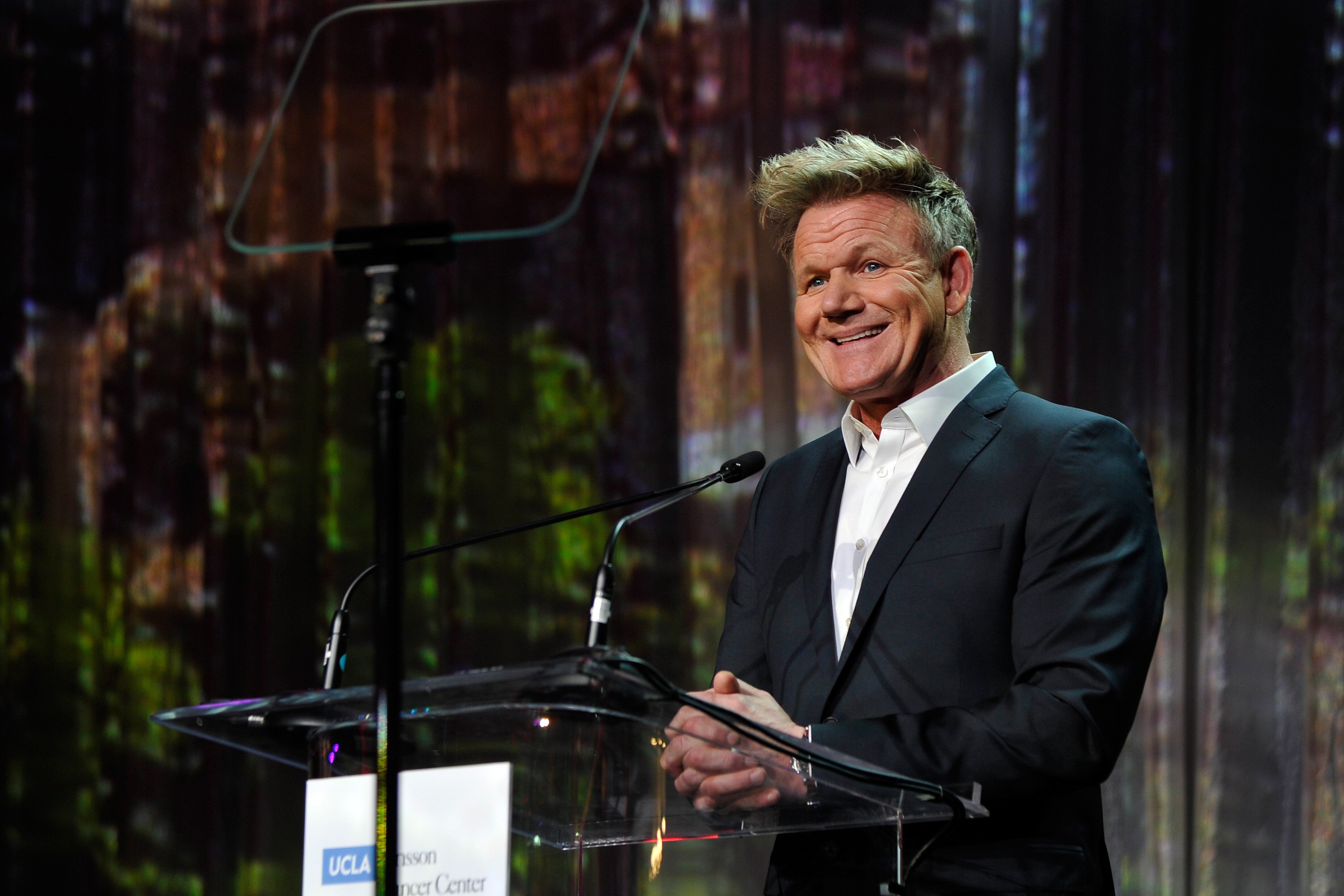 Chef and restaurateur Gordon Ramsay onstage. | Photo: Getty Images
Aside from Matilda, Gordon would also spend quality time with his youngest child, Oscar. He and the rest of the family would go to the beach, which is just near their house in Cornwall.
The "Hell's Kitchen" star posted on Instagram a sweet photo of his one-year old son playing in the sand. His son shares similar features with Gordon.
Many fans were quick to comment on Gordon's photo saying that Oscar is "looking just like daddy." Another one wrote that Oscar is a "little Gordon."
Gordon has been married for 23 years with Tana. In 1992, before they became lovers, his wife dated Gordon's friend.
They have gone through difficulties through the years, but the couple has managed to rise above the challenges in their relationship. They have forged a strong bond, aided by their lovely children.
Please fill in your e-mail so we can share with you our top stories!