Remembering Ron Glass – the Life and Final Years of the Beloved 'Barney Miller' Actor
Ron Glass was a skilled director and an actor who passed away at age 71, in 2016. Here are intriguing details concerning his life and final years.
Ron Glass was a popular name in Hollywood who was dedicated to his profession. His outstanding works earned him the respect and admiration of his colleagues.
Fans are also in awe of the deceased, considering how brilliantly he interpreted any role given to him. Glass had the skill of bringing any character to life, so it was not surprising that he distinguished himself during his time on the on-screen sitcom titled "Barney Miller."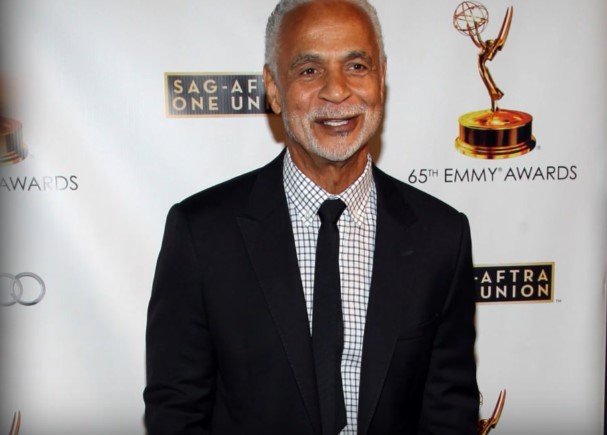 The series aired for six years, and the actor starred as "Detective Ron Harris." He performed so well by mixing humor while doing some serious cop business.
Ultimately, the sitcom's ratings rolled up the chart. This was as a result of its impeccable storyline and casts. In 1982, the year when "Barney Miller" ended, the actor was nominated for an Emmy Award.
#tbt to the day I got to meet one of my acting icons, Ron Glass! I grew up watching him on Barney Miller (one of the best sitcoms of all time) and didn't realize until I became an actor myself how much he influenced my idea of what makes a great, funny, … https://t.co/Q1PxPFth5l pic.twitter.com/4lcbbhUCZJ

— Phil LaMarr (@phillamarr) January 24, 2020
He died after suffering from a respiratory failure. Glass shared a cordial relationship with those around him. After his death, sources detailed that his representative, Jeffrey Leavitt, was brutally hurt.
While speaking to a news outlet, Leavitt recognized the actor's outstanding potential as a great performer. The aide also talked about his personality off-screen.
When news of his death broke out, fans found it shocking as the actor had appeared hale and hearty.
#RonGlass (1945–2016) would have been 75 today.

See him on a 1991 episode of AMEN — 6:30a ET on @getTV.

What do you remember him from? pic.twitter.com/hrKOxYJSKQ

— getTV (@gettv) July 10, 2020
He established that Glass was a kind-hearted fellow who also valued his privacy. Alan Tudyk, a Hollywood star, also shared kind words after the director's departure.
After starring in "Barney Miller's," Glass went on to act in "The New Odd Couple," "Friends," "C.S.I.," and "S.H.I.E.L.D." He also worked on "Firefly," "Lakeview Terrace," and "Serenity.
For classic TV fans, *this* is a superhero team-up! #RonGlass and #ShermanHemsley on AMEN — 6a ET on @getTV pic.twitter.com/NyFjfYOPZh

— getTV (@gettv) June 17, 2020
The "Barney Miller" star always had the passion for appearing on the big screens. He was born in 1945 in Evansville, Indiana. The deceased studied in his hometown at the University of Evansville, where he majored in Drama and Literature.
When news of his death broke out, fans found it shocking as the actor had appeared hale and hearty and was not known to have any health issues. A year after the tragedy, Glass's luxurious hillside home in Los Feliz was sold for $1.5 million.
#RonGlass (1945–2016) was an Emmy nominee for BARNEY MILLER and a familiar face for 40 years.

See his TV debut on a 1972 episode of SANFORD AND SON – 10p ET on @getTV

What do you remember him from? pic.twitter.com/0xY75OwM96

— getTV (@gettv) June 2, 2020
The building showed Glass's exquisite love for quality. It was a mid-century modern-style home, with glass walls and a centerpiece fireplace.
Death may have snatched the talented entertainer from the surface of the earth. But his works have established a legacy that will never be forgotten.