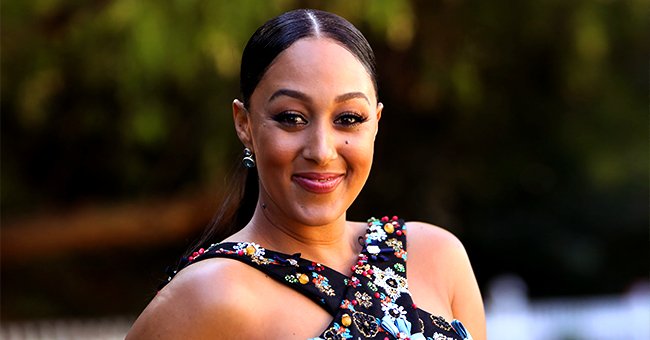 Getty Images
Tamera Mowry Looks Carefree in a Black & White Dress during Staycation Surprise from Husband
Tamera Mowry showed fans how her summer getaway was going as she shared a pleasant snapshot that had her looking cheerful and full of life.
TV star Tamera Mowry Housley got a delightful staycation surprise from fellow star and spouse, Adam Housley and so far, she's making the best of it.
On Instagram, she let fans know how she has been soaking up the summer goodness while relishing the fresh air and keeping her glam intact.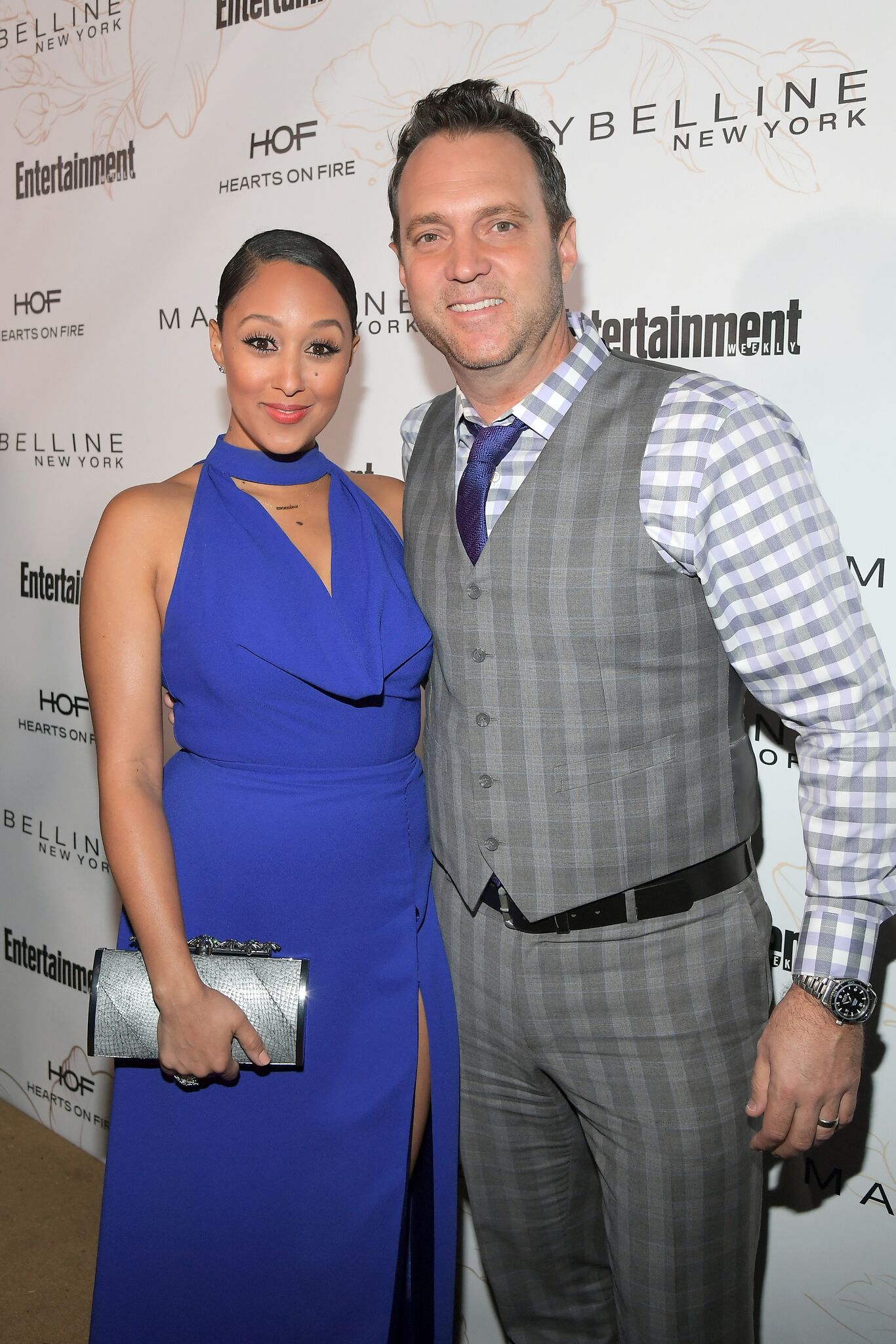 Tamera Mowry and Adam Housley attend Entertainment Weekly's Screen Actors Guild Award Nominees Celebration on January 20, 2018. | Photo: Getty Images
MOWRY'S SUMMER GLAM
In the photo shared, Tamera, a mom of two, looked flawless and elegant in a black-and-white bespoke dress which clung nicely to her figure. She touched up her outfit with a straw hat and a pair of black flats. She captioned the post:
"Felt so good to get out in the fresh air. The gardens of French Laundry are one of my favorite places to visit…"
Mowry sweetly went on as she addressed an appreciation message to her spouse for the surprise visit to Napa Valley. The scenery behind Tamera Mowry made her snapshot striking as the sun glistened against her skin.
FANS LOVED IT ALL
Mowry's photo had fans drooling and making them wish for a summer getaway as they cheered her in the comments. A follower chimed, "Beautiful Picture!!!" Another added, "Peaceful and so beautiful…"
Adam Housley had to get accustomed to many things about her and it was a success.
A third fan was enthralled by her stylish outfit, as another person shared, "That ensemble is the cutest." Someone with the same sentiment exclaimed, "Where is this outfit from?! Love!" While more followers thought Mowry looked perfect, others put up heart emojis.
MOWRY'S FAMILY IN QUARANTINE
Many celebrities have opened up about learning new things while in quarantine. For Mowry, the quarantine period created time for her and her family to bond over cooking. Speaking to Us Weekly, the star mom listed delicacies her loved ones have made.
Mowry's kids, Aiden and Ariah, have their sleeves up every time, ready to bake and make pastries. She said about little Ariah, "She loves making pancakes and scrambling eggs. And [Ariah and Aiden] both like chopping and dicing pretty much anything…"
MOWRY ON HER MARITAL LIFE
Although she recently exited the show, Mowry's tendency to stay candid probably qualified her to be on "The Real." In one of the show's episodes, the mom-of-two got real as she opened up about her interracial marriage.
Mowry, who married former baseball star, Adam Housley mentioned that she chose to be with him because he was open-minded.
Mowry stated that it was not always easy to get to know each other because of their different cultures. Housley had to get accustomed to many things about her and it was a success.
Please fill in your e-mail so we can share with you our top stories!