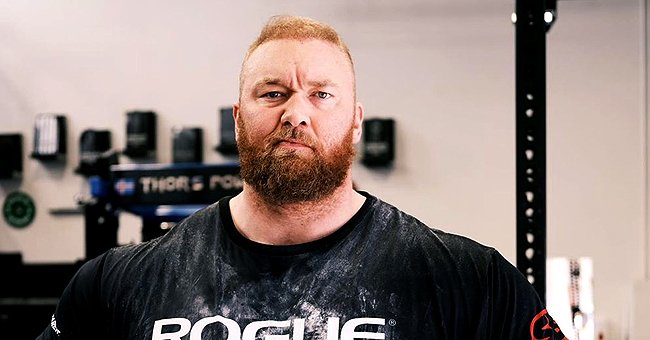 instagram.com/thorbjornsson
GOT Star Hafþór Björnsson Known as 'the Mountain' Retires from Strongman after 10th Win

Hafþór Björnsson is retiring from his Strongman career after 10 years of topping the game. The "Game of Thrones" actor ended things with a bang at his last event.
On Tuesday, Hafþór Björnsson announced online that he would be pulling back from all the heavy lifting after a decade of capturing wins and becoming a record holder.
Björnsson, 31, is more widely known for his role on HBO's former hit series, "Game of Thrones." On Sunday, he was named Iceland's Strongest Man for the 10th year in a row. His post is found below.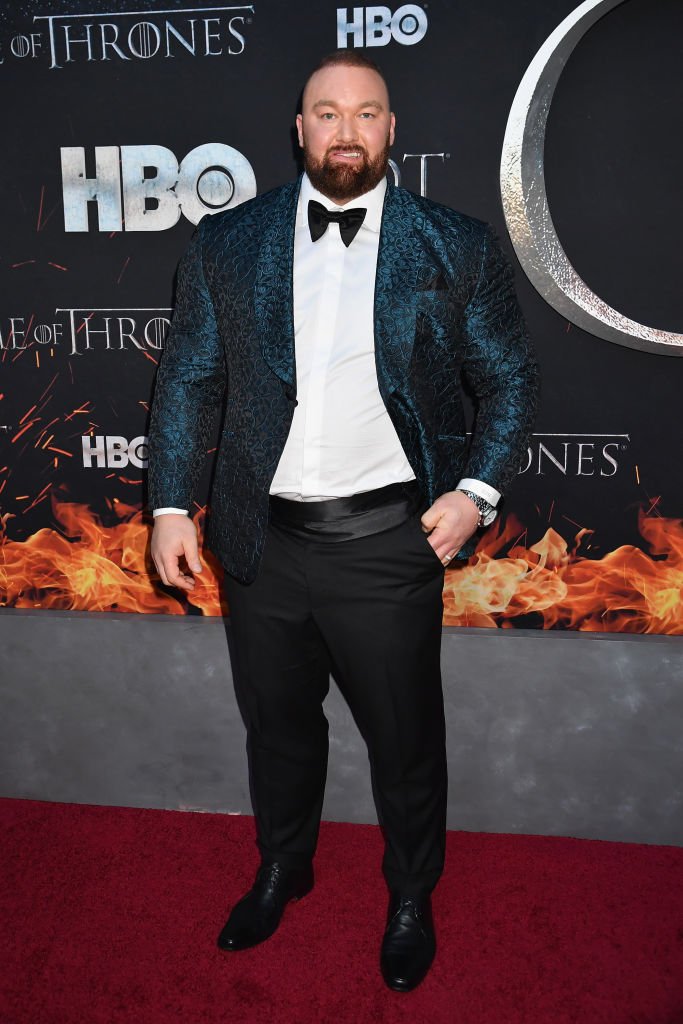 Hafþór Júlíus Björnsson attends the premiere of season 8 of "Game of Thrones" in New York City on April 3, 2019 | Photo: Getty Images
BJORNSSON WRAPS UP STRONGMAN CAREER WITH A WIN
In the photo, Björnsson proudly held up his most recent award. He wore a black shirt that was covered in white powder. A medal hung around his neck. The caption read:
"10X CHAMP! I'm retired from strongman. Thank you all for the support over the years. It's been a blast! Check out my latest YouTube video. Link in my bio."
According to TMZ, Björnsson won all six events on Sunday, ending his career with a bang. While he will stop competing, he reportedly said he would continue to train.
HE SET A NEW DEADLIFT RECORD THIS YEAR
"I'm still only 31 years old and could come back in a few years if my heart wants it!" said the actor. Björnsson was 2018's World's Strongest Man winner and currently holds the record for the heaviest deadlift at 1,104 pounds.
He set the record in May in front of a crowd of supporters and an officiant. Björnsson also won the Arnold Strongman Classics in 2018, 2019, and 2020. He stands at 6'9' and weighs 452 pounds.
"GAME OF THRONES" WAS HARD WORK
Björnsson's size and stature are reflected in his nickname, "The Mountain," on "Game of Thrones." His full name on the show is Ser Gregor Clegane, and it was Björnsson's first role on screen.
The actor faced a lot of challenges in playing the part. The highly acclaimed show pushed Björnsson to practice combat scenes for days, and sometimes, weeks, at a time.
BJORNSSON AND HIS WIFE TO WELCOME A SON
All the while, he had to make sure he stuck to his eating requirements to keep up his look. Björnsson might also be staying fit for his family. He has a wife with whom he is expecting a second child.
Björnsson already has a daughter from his previous relationship with Thelma Björk Steimann. He will soon welcome his first boy with his wife, Kelsey Helson.
The pair did a gender announcement video in April with a sweet video clip on Instagram. They went with the traditional balloon surprise with sprinkled blue confetti out when they burst it. Perhaps being a family man won't be as tough as being a Strongman.
Please fill in your e-mail so we can share with you our top stories!